Kathy Fairbank with KAT'S Kruise And Travel, LLC

An Independent Agency in the Avoya Travel Network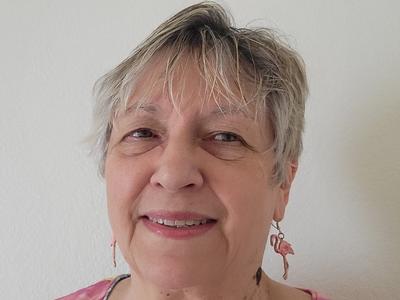 About Kathy Fairbank
My Agency is an Independent Agency in the Avoya Travel Network
Pull Up Your Anchor and Travel with KATHY AND TIM!

KATHY AND TIM FAIRBANK love to travel and thoroughly enjoy sharing their adventures with others. Kathy and Tim have extensive travel experience and in-depth knowledge of domestic and international destinations with over twenty years professional experience in the travel industry between them. Tim joined Kathy in the leisure travel business over eight years ago combining their strengths and love of travel into a powerhouse team.



Kathy's specialty is helping clients design their dream vacations. She is sensitive to each customer's unique vacation goals. Kathy eagerly anticipates her clients' return so she can hear all the great stories from their trip.



Tim's enthusiasm for travel is infectious and he zealously researches all his clients' travel requests to ensure they are getting the best value for their dollar and that they will enjoy this special vacation forever.



Kathy graduated from Empire College's Travel and Tourism program with a 4.0 GPA and President's Honors. Kathy and Tim provide complete travel services, including accommodations, transportation, and resort and cruise packages.



Personalized Service


KATHY AND TIM will match your travel plans to your budget, providing you with the best value available from our travel offerings.

KATHY AND TIM can help you with a family vacation, a cruise, honeymoon plans, destination weddings, or just a well-deserved vacation.

KATHY AND TIM organize and welcome customized groups for a wide variety of products.

CALL US...We'll Get You There!
Kathy Fairbank Reviews
"-fast and efficient.....handled problems quickly -was understanding of our personal situation - no pressure" ~ Carol S.
"Excellent customer service. Kathy was very helpful in ensuring that my booking information was similar to my friend who had booked previously." ~ Isaac D.
"Very professional, knowledgeable and response time was excellent regarding queries." ~ Adrienne H.
"So efficient and helpful in every way" ~ Karen H.