Carol Howell with Bloom and Howell LLC

An Independent Agency in the Avoya Travel Network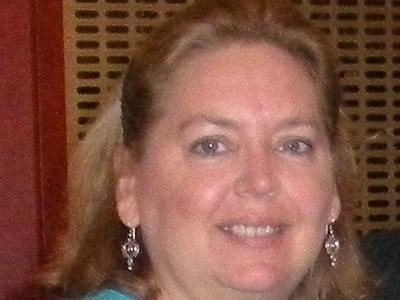 About Carol Howell
Carol Howell Reviews
"Short and sweet... Carol Howell is the best. She's extremely professional, prompt in her communications and is always there when we need her. " ~ Terrence S.
"The response from your staff, Carol Howell,is prompt and she provided me with opportunities to decide. She is friendly and I feel comfortable discussing with her." ~ Paulus L.
"Carol Howell helped us years ago with another trip. I remembered her name and contacted her when we saw that Avoya worked with a Regent. She remembered us and gave us excellent service. We were booked on the cruise in 2 days - a record for us! We couldn't ask for more. " ~ Laura J.
"Carol Howell has been a great resource for us as we arrange -- long term -- for trips. She has been unfailingly helpful, dealt with our changing our minds about what we're doing and when with grace, and I know I can rely on her to quickly get me up-to-date and accurate information and the best possible prices." ~ Elisabeth C.
"The service is excellent and carol Howell is one of the best agent very patient and can suggest the best to help" ~ Doris D.
"This is the third time we have dealt with Carol Howell and we have always gotten excellent service. She is a true professional! " ~ Kathleen L.
"The trip was great from start to finish" ~ David M.
"Excellent, prompt, courteous, and informed customer service" ~ Richard P.
"Carol Howell is an excellent agent and follows thru on all aspects of the trip" ~ John D.
"Great service. My agent - Carol Howell - is professional and responsive. We have already booked my next cruise with Crystal." ~ Yolanda M.
"I have used Avoya for several trips over several years and have had nothing but a good experience. Particularly attached to our travel agent, Carol Howell." ~ Gary B.
"Carol Howell my Avoya Travel agent was very responsive and easy to work with. She gave me all the information I needed to make the right travel choice for my family and helped to make sure all the travel arrangement were done in advance of the trip so we had no trouble with logistics. In addition, Avoya offered a special deal on the cruise that my family wanted to take, which made it affordable to take my whole family. The memories we had from this trip will last a lifetime. I would highly recommend Avoya Travel." ~ Linda Y.
"Carol was very patient with all of my questions. Has a very pleasant attitude. Was able to thoroughly answer questions to my satisfaction. Responded to my calls and emails in a timely fashion. A friend who has had Carol help her with vacation plans on multiple occassions gave me her name and I would feel very comfortable passing her name on to anyone I know that was in need of a travel agent to help with their vacation plans." ~ Theresa B.
"Carol Howell is always courteous, efficient and knowledgable....a reL pleasure to work with!" ~ Jan M.
"She is the best in the industry. Carol Howell" ~ William J.
"Carol is knowledgeable and very customer focused. " ~ Eleanor B.
"Carol found me exactly what I was looking for." ~ Cynthia B.
"Carol handled all arrangements expertly. Always answers emails promptly!" ~ Maureen G.
"I was contacted promptly after my initial inquiry. The agent, Carol, was knowledgeable and responsive. Our trip (in the near future) was booked. Carol was available to us as we booked our air with good advice. Now the final details are being arranged. The preparation for this trip has been effortless and we are excited about our upcoming vacation. " ~ Kathryn W.