Sandy Phillips with Sea The World Travel LLC

An Independent Agency in the Avoya Travel Network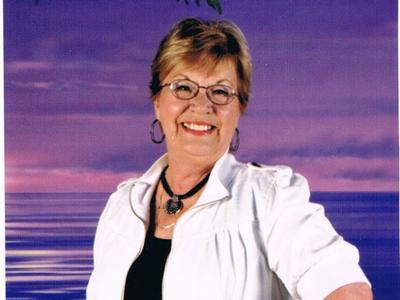 About Sandy Phillips
My Agency is an Independent Agency in the Avoya Travel Network
"The World is for us to enjoy, explore and learn." I've always wanted to go some place new and exciting! I began my Career as a Flight Attendant for Eastern Airlines and it has continued from there. Travel is an education that all should have the opportunity to experience. I love finding the perfect trip and giving my clients the best of the best.

Look forward to helping you and your family in the near future!

'Put on those travelin' shoes'

Sandy Phillips
Awards/Certifications
Accredited Cruise Counsellor
Best Of The Best Avoya 2013
Globus Specialist
Trafalgar Specialist
AmaWaterways Specialist
Club Med Specialist
Uniworld Specialist
My Travel Adventures
I've traveled a great deal during my adult life. I've always been in the travel industry and taken full advantage of the travel available to me. Cruising, touring, independent travel, train travel in Europe, etc.

I've toured all of Western Europe, many times, Cruised the Caribbean at least 35 times on Holland America, Princess Cruise Lines, Royal Caribbean, and Uniworld Boutique River Cruises in Europe.

Explored Switzerland, France, Germany, England, Ireland, Italy. Favorites, Paris, Zermatt, Rome, Florence, Stratford on the Avon, Dublin, and many more.
Sandy Phillips Reviews
"Very responsive. " ~ Robert P.
"Friendly, courteous and prompt service. I really enjoy working with Sandy Philips" ~ Paula R.
"Quick service. Great trip. " ~ Tracy D.
"Sandy Phillipps was excellent. I had questions, lots of questions. I used mainly email to communicate with her. She always answered me back promptly. We also talked on the telephone ... just enough for us to connect but not to overwhelm me with calls (not fond of telephones LOL). Unfortunately we decided not to take the river cruise this year, but will be ready for next year. I have Sandy's information safely in my file folder. Thank you, Jodi (Jolynne Williams)" ~ Jolynne W.
"Great customer service! Sandy did an excellent job of keeping me informed and found the flights that I wanted for a better price!" ~ Rita K.
"The agent we are working with, Sandi, is extremely easy to work with. She listens carefully and responded to my questions. She called back exactly when we had agreed she would." ~ Lenore B.
"All details are taken care of effortlessly by Sandy Phillips." ~ Theodore B.
"Friendly personal service. Calls have been returned very quickly" ~ Cherie S.
"I've been helped by Sandy Phillips she has booked a couple of cruises for us & I have been very satisfied. She is very experienced & has given us good guidance with choices that I wouldn't have known about. " ~ Regina Q.
"Great service and always on top of best pricing." ~ James H.
"Pleasant experience; knowledgeable agents that respond in a prompt manner; alternatives offered for consideration; outcome always positive." ~ Lucille S.