Jeffrey Leonardi with Travel Time Vacations

An Independent Agency in the Avoya Travel Network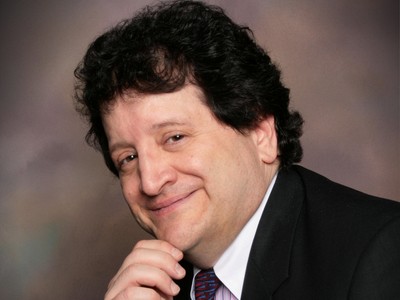 About Jeffrey Leonardi
20 year anniversary this year full time Travel Sales Professional Specializing in Cruising and Tours.
Awards/Certifications
Certifications:

Avalon Certified Specialist.
Globus Certified Specialist.
Monograms Certified Specialist.

Over 25 different Certifications and Specialties in Cruising and touring.

Previous Awards:

The "Best Of The Best" Avoya Travel.

Presidents Elite Award for AAA Travel.

Gold Status with Expedia CruiseShip Centers
My Travel Adventures
Have traveled the world extensively and have lived in many areas throughout the USA and Europe.
Jeffrey Leonardi Reviews
"My husband and I have experienced many cruises but nothing beyond a day. With so much going on in our lives...this extended cruise was just what we needed...everything was at our finger tips...literally! We went with friends that walked us through the process from beginning to end! Jeffrey Leornardi, our travel agent replies to every phone call and email....that's the kind of agent you want handling your business!" ~ Alice D.
" The agent is very accommodating. When messages are left, he returns calls very promptly. He seems very thoughtful and "on top of things." " ~ Alice Y.
"Jeffrey was very helpful and went above and beyond to get the best deal for me. " ~ Glenda L.
"I have booked vacations with Jeffrey before. He is always very professional. He keeps in touch with us after we return from our vacation. And, he sends us some updates. He goes out of his way to accomodate us in any way he can. He promptly answers our calls or emails. We will call on him for assistance again. Thank you, Jeff!" ~ Diane P.
"For so many times I dealt with different vacation planner Jeffrey Leonardi is the best He's very professional, he'll give all his effort To get you the best offer in fact more than what your looking. He makes follow up and he makes sure he answer and do his best our upcoming vacation is all set and ready to go. He' s an asset to your Company." ~ Godofredo B.
"Jeffrey Leonardi was my contact person. He explained in detail what my trip would be like and what to expect. He also helped me resolve an issue I had with carnival regarding my dining preference." ~ Donna K.
"Agent very helpful and knowledgeable." ~ Jessica W.
"It was a very smooth experience, would do it the same way again." ~ Mary S.
"my travel agent was helpful and took his time to help me choose which trip was good for me" ~ Ruth C.
"Very good service all through." ~ Brian N.