Susan Derrow with Mountain View Travel

An Independent Agency in the Avoya Travel Network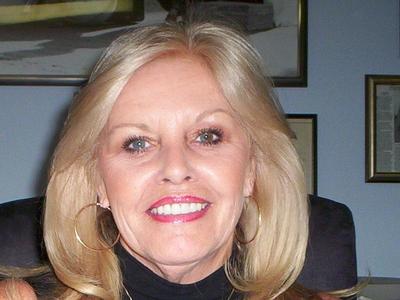 About Susan Derrow
Mountain View Travel

In 2018, I celebrate 39 years in the cruise industry. After spending many years as District Sales Manager for Ocean Cruise Line (14 Western States), then District Sales Manager for Princess Cruises (Orange County, CA), I decided to change to retail travel sales. I opened my first travel agency in 1988, and have been in retail travel sales ever since. My expertise is in cruises worldwide, as well as tours to Europe, Africa and Asia. I love to travel because of my interest in people; cultures, religions and customs.

My career is as a Personal Vacation Planner.

I also raise show quality Huacaya Alpacas.
Awards/Certifications
"Best of the Best", Avoya Travel 2017
"Best of the Best", Avoya Travel 2016
"Best of the Best", Avoya Travel 2015
"Best of the Best", Avoya Travel 2014
"Best of the Best", Avoya Travel 2013
"Best of the Best", Avoya Travel 2012
"Best of the Best", Avoya Travel 2011
"Best of the Best", Avoya Travel 2010
"Best of the Best", Avoya Travel 2009
Special Honoree Included In "Who's Who of American Business Leaders"
Susan Derrow Reviews
"Our agent, Susan Derrow, is fabulous. She gets right back to us with answers to our questions, always has great ideas for our trips and has planned our trips perfectly. It is due to her that we continue to come back to Avoya. Also the shipboard credits we receive from Avoya is a nice perk! " ~ Michael C.
"We have worked with Susan Derrow a number of times and she always delivers! She responds promptly and works diligently to answer my incessant questions and get us the best deal possible. Susan was recommended to us by fellow travelers, and we have recommended her, and will continue to recommend her to our friends." ~ Lara R.
"I was hesitant to use a travel agent because of poor service from previous agents not associated with Avoya.I have been dealing with Susan Derrow and she has been wonderful. Very professional,answers all of my questions,and if she doesn't know the answer, she will research it and get back to me in a timely matter." ~ Mary F.
"Susan Derrow is the reason I would recommend Avoya Travel! She goes above and beyond anyone's expectations. Not only is Susan exceptional at what she does; she is also a very kind and genuine person. I love her! It's not just any day you can say that about someone you haven't met. " ~ Karen N.
"Susan Derrow took care of everything. She answered all of my questions in a thorough and timely manner. She was always friendly and pleasant and I never felt pushed to make a commitment to a trip until I was ready to do so. She was very knowledgeable about all aspects of the cruise and I was able to trust her recommendations in all aspects of planning this vacation. I would highly recommend her to my friends and relatives." ~ Lorna K.