Tim Orlowski with Travel by Tim & Steve, LLC

An Independent Agency in the Avoya Travel Network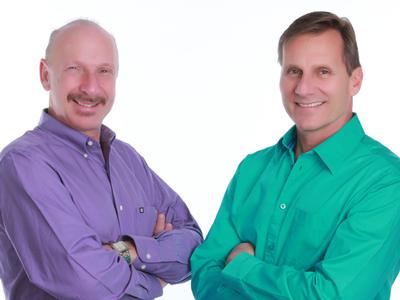 About Tim Orlowski
My Agency is an Independent Agency in the Avoya Travel Network
Tim Orlowski has over 27 years in the travel industry as an agent. Cruise Manager of the largest privately owned travel agency in the northwest and former owner of a Cruise and Tour only travel agency in San Antonio. I have cruised on over 80 voyages on all of the major cruise lines and some smaller niche cruise lines. I get great joy in matching clients to the perfect vacation whether it be a cruise or a tour.

If we are talking about Steve Solomons background, well he has over 35 years in the industry with a degree in Hotel Administration and Tourism and Travel. He has taken over 85 cruises in his rich travel history. He worked for the largest subsidiary of Qantas Airways as North American Tour Direct back in the 80s. With Tim, he owned a very successful travel agency in San Antonio Texas and is again working with Tim as Team Orlowski with Avoya Travel/American Express. Steve loves to help his clients find the perfect vacation that will expand their horizons and give them joy.

Traveling the world and meeting new people along the way is one of my passions in life. Maybe one day we will meet on one of these trips!
Awards/Certifications
Cruise Lines International Association Accredited Cruise Counselor
Avoya Travel/American Express
"Best of the Best" 2010/2011/2012/2013/2014/2015
Princess Cruises Expert
Azamara Club Cruises Expert
Uniworld River Cruises Expert
Insight Vacations Tours Expert
Crystal Cruises Expert
Regent Cruises Expert
Silversea Cruises Expert
Celebrity Cruises Expert
Oceania Cruises Expert
Globus Tours Expert
Trafalgar Tours Expert
AMA Waterways River Cruise Expert
C.I.E.Tours Expert
Avalon River Cruises Expert
Cunard Cruises Expert
My Travel Adventures
North America,Central America, South America, Caribbean, Hawaiian Islands, Tahiti, Moorea, Bora Bora, Europe, Middle East and parts of Africa,Australia and New Zealand. Between Tim and Steve over 140 Cruises, 20 Tours and Rail throughout Europe.

What a client wrote about cruising. Enjoy!!!


From Cruise Curmudgeon to Obsessed Cruiser
David and his girl, Thanh.

July 10, 2012
by David Wenstrom

"Why don't we go on a cruise?" Thanh asked, as she had many times before.

"Because we are not Bill and Melinda Gates," I replied.

I am man of modest means. And men of modest means—men who have memorized the Dollar Menu at McDonald's (or the "tasting menu," as I call it)—do not go on cruises. I'd seen enough old movies to know that cruising was a pursuit reserved for the select few—aristocrats and oil barons, not special education teachers.

Even if I could scrounge up the hundred grand or so for a cruise, there was the matter of what to wear. I knew extensive formal attire would be involved for I'd seen Cary Grant cross the Atlantic in an endless succession of stodgy suits and starchy tuxedos in "An Affair to Remember." I did not own a tuxedo. I didn't even own what could technically be called a suit. A sports coat and Dockers might suffice for snorkeling, but what about dinner?

Which brings us to food. Cruise veterans might touch on the tropical sunsets or the splendors of Glacier Bay, but their narratives never strayed far from the food—the sumptuous dinners, the scrumptious desserts and, above all, the fact that one can eat all one wants whenever one wants to eat. I did not want to eat all I want to eat. Largely, because I did not want to spend countless additional hours at my gym undoing the damage.

"I'm serious," Thanh persisted. "Let's go on a cruise." Thanh had been on two cruises. She had tasted the forbidden fruits of midnight dessert fetes and she wanted more. "Sure," I relented, as I pondered my post-cruise paunch. (On the bright side, I'd be so broke after the cruise that I'd lose the paunch in no time due to starvation.)

We booked a seven-day cruise to the Mexican Riviera (it was news to me that Mexico had a Riviera). It was also news to me that I could afford a cruise. The price of passage was about what I'd typically spend for a week in Yosemite in one of those unheated hovels they call tent "cabins." As much as I liked the price, I had serious reservations about the product–an interminable week of grazing and sunbathing on the high seas. I'd bring a book; that would help kill the time.

My first inkling that cruising might not be quite what I'd imagined occurred as our airport shuttle approached Los Angeles Harbor. A gleaming white colossus gradually emerged from the storied Southern California mists (smog). "Our ship," Thanh said. My eyes grew wider and wider as the leviathan loomed larger and larger. That was no ship; it was a small planet. Those "floating palaces" in the old movies were mere asteroids in comparison.

As we boarded Diamond Princess, found our stateroom and explored, it dawned on me that my kill-the-time book might not be necessary. There was so much to see and do, so much in fact that by the second day I was seriously concerned about my tan, or lack thereof. Thanh and I were so busy enjoying everything from comedy acts to conga lines that I hadn't had time to acquire that bronze patina that would prove I'd been on a cruise

Thanh agreed to turn it down a notch and try a little Lido deck lounging. We grabbed some deck chairs, grew bored after 20 minutes and resumed our whirlwind of activities.

I did, eventually, acquire that seasoned-seafarer tan, thanks to some unforgettable shore excursions in the warm Mexican winter sun—snorkeling off the Marietas Islands (and photographing their fantastic blue-footed boobies!), whale watching out of Cabo San Lucas, parasailing miles (it seemed) above the sparkling waters of Mazatlan.

I didn't put much of a dent in that kill-the-time book—and not for lack of trying. I'm an early riser, and every morning I'd slip over to the still-quiet Horizon Court buffett to sip coffee and read at a window table. I never made it past the first paragraph. I simply couldn't tear my eyes from the passing coastline, the rolling waves, the rollicking dolphins, and the mysterious, mercurial sea. I could've sat there for hours, utterly at peace.

What I wouldn't give to be there now, sipping my coffee at the dawn of another extraordinary day! That first cruise four years ago transformed me from cruise curmudgeon to cruise fanatic. Thanh and I have since been on second cruise to Mexico and we hope to take a Hawaiian cruise in the next few months.

While I once dodged Thanh's suggestions that we go on a cruise, it's now my friends and colleagues who do the dodging as I pester them relentlessly about the joys of cruising: Stressed? Why don't you go on a cruise? . . . Getting married? Why don't you go on a cruise? . . . The Giants lost? Why don't you go on a cruise? . . . The Giants won? Why don't you go on a cruise?

Really, why don't you go on a cruise?

David lives in Redwood City, California and he's enjoyed two Princess cruises. Thanh has been on four Princess cruises!
Tim Orlowski Reviews
"Professional, personal and friendly service always! Never disappointed." ~ JoAnne H.
"Despite tons of info available on internet, nothing beats personal advice and additional benefits of buying power of large organization. Tim was prompt, personable and efficient!" ~ Mark F.
"Tim Orlowski is a travel expert and recommends cruises that are perfect fits for us. He knows what ship to recommend if the vacation is for a special trip for the two of us, and helps us find a different type of perfect cruise nation if we are traveling with children." ~ Nancy R.
"Tim is great! He provided information I requested, kept us informed of changes and process up to sailing day. He continually checked for midship suite openings for me and updated me when available. I would most defiantly use Avoya, and Tim, again!" ~ Susan F.
"Tim Orlowski has always provided me with the best vacations ever. Even when things don't go exactly as planned, Tim and Steve have worked tirelessly to improve the situation. I have already referred friends and family to Tim and will continue to do so. " ~ Tommy L.
"Steve is fantastic. Seems like no matter what the day or time he is responsive to emails. We have used him several times in the past and are very pleased with the price of the cruises and airfare he arranges for us. " ~ William P.
"It's because my agent Tim Orlowski from Avoya is the best. He helps me in every aspect of the trip. When I went into some trouble with my visa, he is genuinely concerned even there's nothing much he can do. He reminded me what needs to be done at the appropriate time, not too soon and not too late. I am thinking about my next trip and will definitely work with Tim again. " ~ Tracy K.
"Steve and Tim are always available for questions!" ~ Hortensia G.
"Steve Solomon has been wonderful. He returns our calls very quickly and is very knowledgeable and very helpful." ~ Susan P.
"Tim was informative,knowledgable and fun to work with. He worked hard to get us the vacation we wanted. Awesome!" ~ Kathy S.
"Tim has been wonderful getting back to us and answering all our questions. We are planning our "bucket list" trip to New Zealand and Australia and it would have been overwhelming without his help and guidance." ~ John K.
"I had tried to make a reservation for a cruise with Celibrity Millennium, enter all the information on their websites, but when I try to pay, I got the answer, that I should choose another date. I contacted Celibrity Millenium many times, but they did not answer back. I was heading to abandon the journey, but came by chance in connection with Tim Orlowski from Avoya Travel, and in no time, all my problems were solved, thank you for your help. It's not the last time I used Tim Orlowski from Avoya Travel. Sincerely Henning Dueholm Denmark Europe " ~ Henning D.