Sylvia Hopper with Globe Hopper, LLC

An Independent Agency in the Avoya Travel Network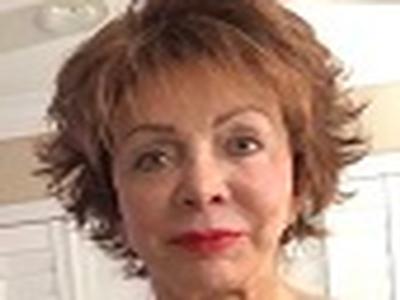 About Sylvia Hopper
My Agency is an Independent Agency in the Avoya Travel Network
I have a varied work background. I have a BS in Math and English from Memphis State University. I taught high school math for a short time. I opened the Atlanta Playboy Club as a Bunny and went from there to Lockheed, GA where I was the first female engineer. The next twenty years were spent writing computer programs for Ma Bell. After my early retirement, I began ten years of traveling as a consultant and finally as Regional Manager of an Israeli company where globe trotting was the norm. It was a natural transition into the industry.

I spent seven years with CruiseOne and affiliated my agency with Avoya Travel/American Express in 2010. I have my MCC, Master Cruise Counselor certification, and just completed my Luxury Cruise Specialist certification, LCS with CLIA. I have a long bucket list I am working!!
Awards/Certifications
I have my ACC, MCC, and LCS with CLIA. I am an approved specialist with Azamara, AMA Waterways, Crystal, Oceania, Silversea, Regent, Uniworld and Viking.

I received the Avoya "Best of the Best" Award for 2014.
My Travel Adventures
My husband and I have traveled extensively visiting 25 countries the last five years. I have a bucket list that I am working on and have completed a major portion of it having walked the Great Wall of China, cruised the Yangtzse, seen the Terra Cotta Warriors up close and personal, driven a dogsled in Norway, rode camels between the pyramids, saw the real Tut exhibit, cruised the Nile, saw the tango in Buenos Aires at Señor Tango, crossed July 9 Avenue there, the widest street in the world, seen most of Michaelangelo's works as well as Bernini's, did numerous trips to Italy, all over including a castle in Tuscany, did Greek isle hopping, sang a love song to my husband and 300 of our not so close acquaintances in Navplion in a 4th century amphitheater, visited most major museums in the world, especially in Europe, and the list goes on....
Sylvia Hopper Reviews
"Thoroughness and knowledge about the cruise we've chosen and excellent attention to detail. Great availability, including after-hours and weekends." ~ Arlin A.
"Sylvia was attentive, quick to respond, and did everything to insure that we got everything or as close to it as possible." ~ Bonnie R.
"Best person with the greatest service makes our vacation a hassle free time." ~ Karren H.
"Sylvia goes above and beyond ....." ~ Gale S.
"This is the most pleasant experience I have ever had in booking our trip. My agent, Sylvia,is the very best! I am planning this trip for our 45th wedding anniversary. It is a surprise for my husband's birthday. He is a very avid golfer, so he will be thrilled. I was born in Scotland, left as a baby, and am looking forward to seeing everything. As you can imagine, planning a surprise trip is very tricky, Sylvia has made this very easy for me." ~ Krystyna B.
"Sylvia Hopper spent a great deal of time helping me book a cruise for next December. This is the second cruise I've booked with Ms. Hopper. The last one she was instrumental in saving us over $125 by getting my husband's military veteran discount which necessitated her spending extra time on the booking. She's easy to talk to, returns calls promptly, and is thorough in her booking protocol. Thank you, Sylvia. The Hawaiian cruise out of LA was awesome; now we're looking forward to 10 days in the Southern Caribbean!" ~ Sharron H.
"Sylvia Hopper was very professional and knowledgeable. Took a great deal of time to arrange and get the best price for the river cruise we wanted. She did arrange for us to purchase insurance and offered several options. Expect to continue working with her until our trip in December 2013. Barbara - Las Vegas, NV" ~ Barbara C.
"She is just the best there is, no doubt about it." ~ George W.
"Best Travel Agent, Sylvia Hopper always meets my needs." ~ Andre R.
"Sylvia Hopper really knows her stuff and is always a great pleasure to work with. My family relies on her to aways provide the best service possible. Sylvia is a rare find in the industry and I highly recommend her expertise to even the most experienced of cruise efficienados." ~ George W.
"Sylvia was patient, professional, and had a vast knowledge about cruising. She came across as a trustworthy source of information and I totally trusted her advice. She answered my emails promptly, and got me the exact cruise I wanted without pressuring me into doing something I didn't want to do. " ~ Vi song T.
"Sylvia is very helpful and i called often but she was very patient with me. We are in the process of booking a cruise for 2013 to Alaska and will be using Avoya Travel especially Sylvia Hopper again." ~ Karren H.