Linda Isbell with Run Away Travels, LLC

An Independent Agency in the Avoya Travel Network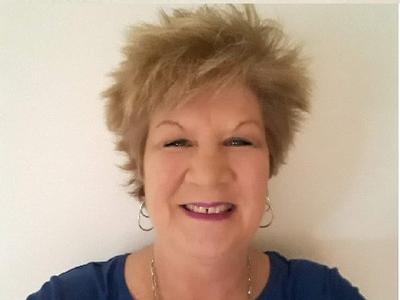 About Linda Isbell
I was in corporate accounting for 25 years. In 2002, I took my first cruise and in 2003, I started my own travel agency. I was hooked! I took every course, webinar, ship inspection, familiarization trip and online course that I could get my hands on. The learning hasn't stopped. I am still as excited today as I was then, and much more knowledgeable.
Awards/Certifications
Collette Vacations Specialist (Top Seller 2014/2015)
ACC, Accredited Cruise Counsellor
NCLU - Norwegian Cruise Specialist
Celebrity Cruise Specialist
Regent Seven Seas
Royal Caribbean - Wow! Specialist
Cunard - Staff Captain
AMAWaterways Certified
Avalon River Cruising
My Travel Adventures
My adventures have covered most of the United States, including Alaska. Outside of the US, the Caribbean is where most trips have taken me. I have had the wonderful opportunity to travel to almost all of the Caribbean islands. The islands are where my expertise and heart lies.

I have cruised numerous times, but have also stayed at several island resorts. Both have been an incredible experience.

I would love for you to experience a great vacation too! I can be reached at 866-410-7289 or email me at [email protected]

Thank you for taking the time to learn about me. Now let me learn about you.
Linda Isbell Reviews
"Linda is amazing patient and always kind and I'm a difficult person" ~ Christina P.
"Excellent service and always the best deals available, I love Avoya Travel." ~ Michele H.
"This was/is our 3rd Regent Cruise, over past 4 yrs, coordinated via [email protected] There is not one issue or negative thing that we could find fault with. She has been tremendous and very responsive in finding what we were looking for. Lastly, her warm, friendly and genuine personality .. has made her second to none in our opinion. I seldom see or feel there is anyone worthy of a "10" rating, except for Linda. Her employer, AvoyaNetwork is lucky to have her." ~ Ronald R.
"We have been using Linda for several years. She has always taken care of us. She always answers all our questions quickly. Linda takes care of all the deals. All we have to do is show up!" ~ Vicki T.
"Linda Isbell is a FANTASTIC travel agent!! From my first conversation with her, I could tell that she loves her job and truly cares about her customers. She is wonderful at communicating and made sure that every detail of my trip was planned as I requested. She followed up on a regular basis, and when we missed our international flight at the beginning of our trip due to weather delays, she continued to text and stay in touch with me until we were able to get rerouted on another flight, even though it was very late at night. Thanks to Linda, I will definitely book my future adventures through your company." ~ Tammie T.
"Lots of personal contact all along the process." ~ Rosemary B.