Lesley Egbert with Live Longitude LLC

An Independent Agency in the Avoya Travel Network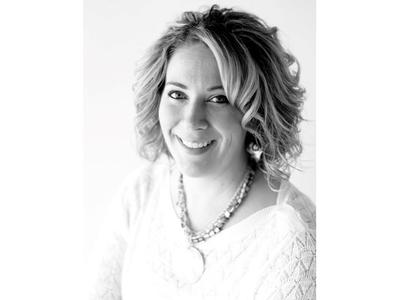 About Lesley Egbert
"Exceptional Experiences, Impeccable Service."

I have a true passion for planning travel and my primary focus is on creating exceptional travel experiences for travelers to destinations around the globe.

I feel the most important element in trip planning is not budget or destination, it's understanding. I take great care to listen to my clients wishes about the experiences they want to have and the memories they want to make.

Working with me, is all about you! So, call me, let's chat and start planning your next amazing adventure!


OFFICE HOURS:
Monday - Friday
from 9:00am MST - 6:00pm MST

Direct Line 800.683.9851
[email protected]
www.livelongitude.com

On call weekends ~
Please call and leave a message
I will call you back ASAP - Thanks
Awards/Certifications
American Express Travel Insider for Costa Rica
GTM Elite Advisor
Uniworld River Cruise Specialist
Avalon Waterways Specialist
Ama Waterways Specialist
Viking River Cruise Specialist
Globus Tour Specialist
Cosmos Tour Specialist
Monograms Tour Specialist
Tauck Tour & River Cruise Specialist
Trafalgar Tour Specialist
CIE Tour Specialist
Collette Tour Specialist
Europe Specialist
Group Travel Specialist
Club Med Expert Agent
Sandals Certified Specialist
Norwegian Cruise Line Freestyle Certified Specialist
Regent Seven Seas Cruise Specialist
Celebrity 5 Star Certified Cruise Specialist
Azamara World Academy Graduate
Princess Cruise Specialist
Holland America Cruise Specialist
Royal Caribbean Specialist
Luxury Travel Specialist
Hawaii Destination Specialist
Mexico Destination Specialist
Caribbean Destination Specialist
South America Destination Specialist
Costa Rica Destination Specialist
Belize Destination Specialist
Europe Destination Specialist
Rocky Mountain Ski Resort Specialist
Certified Super Clubs Super Agent
Destination Weddings & Honeymoons Specialist
My Travel Adventures
My most recent trip in 2017 was to Europe where I traveled to Spain, France, Switzerland and Germany. I traveled on a custom itinerary that I created for Spain, Switzerland and Germany, and in France I sailed with AMA Waterways on the Rhone.

I've traveled Costa Rica extensively, I am one of only eight advisor's nationwide to be selected as a American Express Travel Insider for Costa Rica. It's one of my favorite countries and the regions are so unique that you can visit multiple times and see something different each time. It's also an adventure travelers paradise, a great solo, couple or family destination, and a lot of fun!

I have river cruised in Europe twice, been on multiple ocean cruises, had a destination wedding, traveled all over the Caribbean, Mexico and Hawaii, been to multiple all inclusive resorts and traveled Europe independently and with a group tour.

I feel it is important to travel as an advisor, it gives me a higher level of expertise and I feel a better experience for my clients. I have worked hard to establish relationships with the best suppliers in the travel industry to provide clients with an excellent vacation experience, regardless of the destination.
Lesley Egbert Reviews
"I have worked with Lesley Egbert since planning our cruise to Alaska in 2013. Altho I haven't traveled a great deal, she is always incredibly helpful, responsive, and knowledgeable. It's a pleasure to work with her. I wouldn't want to use anyone else." ~ Barbara R.
"Wonderful service. Lesley is very Knowable and every trip has been wonderful. " ~ William H.
"Great experience. Pleasant, knowledgeable, prompt." ~ Joseph L.
"Everything booked for us by Lesley was awesome. The hotels were beautiful and unique, all the tours were excellent and all transportation and tours were punctual. Loved it - made for a fantastic and stress free vacation!!!!" ~ Vicki G.
"Great recommendations and service. " ~ Madison P.
"Lesley Egbert, my travel advisor, is awesome; she has booked two awesome cruises on Norwegian. In fact we have recommended a Lesley to other couples in which one of them booked their first cruise through her" ~ Georgia B.
"Lesley was very knowledgeable and great customer service" ~ Jennifer H.
"Very responsive and set up up with a great trip. Lesley Egbert went through a number of options with us, helped craft a great itinerary, found us great hotels and accommodations for my family of 6 and, even while on vacation over the holidays, responded back with help and guidance within less than an hour of my e-mails. Overall great service! Thank you Lesley, for all your help - it was an amazing vacation!" ~ David E.
"Lesley was great to work with and we loved our stay in Belize" ~ Katie E.
"Lesley was amazing. From start to finish to when we ran into issues...she was THE BEST" ~ Alicia R.
"Seemingly good advice. Personalized service. Package tailored to my interests and situation." ~ Edward R.
"Lesley Egbert our Travel Specialist, was very instrumental to the success of our European trip. Her knowledge and expertise helped us immensely. Thank you Lesley!" ~ Shirley M.
"Lesly was very accommodating. " ~ Luanne B.
"Absolutely outstanding service with all of our trips that we have taken." ~ William M.
"We have been on Avalon prior, and Avoya handled our trip, as well. Everything was perfect. Lesley went the extra mile to get us discounts, and she handled everything to the "enth" degree. " ~ Donna P.
"Lesley Egbert was fantastic in planning our trip to Costa Rica. No detail was too small. She was super responsive and just amazing in every sense. " ~ Sonya M.
"She is the best!" ~ James J.
"We where very pleased with Lesley, she took good care of us" ~ Elke W.
"Our trip to Ireland was fantastic, more than we ever expected. We will be journeying to China in September & are looking forward to this adventure.." ~ Joseph L.
"Great customer service and fast responses. Honesty as well." ~ William D.
"Lesley Egbert has done an excellent job in helping us on our last two trips and I would recommend her w/o reservation. " ~ Kenneth M.
"OUR TRAVEL NEEDS WERE HANDLED PROFESSIONALLY AND ALL DETAILS WERE ADDRESSED. " ~ Michael R.
"Lesley is great - she is on top of every detail needed. I will always contact her when going on a vacation. No worries on any item - she explains every thing." ~ Martha M.
"Leslie did a great job getting us two great hotels in Costa Rica. I can't wait for our holiday trip and look forward to the many memories, photos and culture we get to share." ~ Jean G.
"Lesley is a joy to work with. She is responsive , thorough, and knowledgable. I feel very comfortable working with her. " ~ Shirley M.
"Great way to travel, well planned." ~ Roger B.
"Leslie Ebert was wonderful. She meet all our expectations and preferences which included, among others, direct flights and our trip insurance that we have used in the past. Three other couples decided to join us on the trip,all at different times. She coordinated plane and travel arrangements for all eight of us. The trip itself was great. Great accomadations and excursions. Guides were very good." ~ Michael N.
"Great service!" ~ Alison S.
"Lesley has always been a great help planning our Globus vacations." ~ Jane K.
"Lesley was very quick for answers and very friendly. Offered great help and the process has gone very smooth so far." ~ William D.
"Our agent was very helpful & we felt she had our best interest at hand. We couldn't be more satasified." ~ Joseph L.
"excellent, personal service" ~ Jack F.
"Lesley Egbert was a joy to work with. She was very informative with a straight forward, no nonsense approach. I knew that she would deliver value to us and most importantly, that she really cared about my family having a truly memorable vacation!" ~ Natalia Y.
"Excellent customer service." ~ Alison S.
"Lesley have helped us with our Europe trip with my parents. She was wonderful and accomodating in reference to the scheduling and the itinerary. She was friendly and was quick to respond to my questions and requests. This July we are going to Jerusalem and she arranged our trip and on August I will be going to Asia trip which she customize my Itinerary. Lesley is the BEST!!!!" ~ July Grace G.
"Excellent Booking and personal attention to our needs" ~ Stephen L.
"I am very pleased the way I was taken care of . I even recommend a friend" ~ Elke W.
"Although at first I was uncomfortable about working with a travel agency from across the country via e-mail, it worked out fine. Our agent, Lesley Egbert answered all my questions and handled all our needs expertly." ~ Karen S.
"Lesley is excellent. No worries with her." ~ Martha M.
"Lesley is very helpful and responds extremely quickly to all inquiries. Really appreciate her!" ~ Barbara R.
"Your agent has been very accommodating and helpful in the two times we have used her for our travel arrangements. The most recent time we contacted her was to help us put together a cruise for a group of 10 so her work was quite complicated at times but she was always able to help, solve any problems we had and get us the best arrangements and prices available." ~ Kenneth M.
"Lesley was very responsive to our questions and responded very timely to our concerns" ~ George A.
"Already have made several recommendations to friends" ~ James N.
"Lesley. She goes above and beyond....." ~ Martha M.
"Our TA, Lesley Egbert, is exceptional...we have used her numerous times as she is always professional, personable, and always gets us tremendous deals! I have recommended her to several friends/" ~ James N.
"Lesley was very patient and understanding of our needs. Always responded promptly to our needs and requests" ~ George A.
"Lesley is outstanding! Any question I had, she got me the answer if she did not already know the answer. Very personable, efficient. Excellent!" ~ Martha M.
"Everything was taken care for us, Very convenient and safe." ~ Bertha P.
"Great service. Great prices." ~ Bonnie F.
"Lesley is awesome. She takes care of everything and explains what is necessary. Lesley has a great personality and understands what a customer wants without having to explain everything to her. If Lesley were no longer available at Avoya, I would not use Avoya." ~ Martha M.
"Leslie did expert planning for us and was always available." ~ Joseph L.
"Lesley handled everything professionaly and accurately. " ~ Anthony F.
"Communication was very good. Helpful, friendly, and thoughtful through the several months prior to the trip." ~ David H.
"Quick courteous service" ~ Damain F.
"Lesley is very professional, friendly, and understood my needs/wants on a budget." ~ Bonnie F.
"Lesley was very helpful and had wonderful information that helped us with our trip." ~ Mary T.
"Very Helpful and understood our vacation planning." ~ Stephen L.
"she was excellent." ~ Philip R.
"A very nice person who helped me with my plans." ~ Stephen L.
"Clear and prompt service" ~ Robert L.
"Lesley has been very helpful and nice from the moment Avoya connected me with her. She is very knowledgeable, efficient, and friendly. My traveling companions really like her, also." ~ Joan L.
"Lesley was prompt in returning our communications, and quick to explain when we asked. Our experience with other such processes were colored by delays in answering and murky details." ~ Warren B.
"I've had some uncertainties and changes in connection with my booking, which Lesley Egbert has handled cheerfully and efficiently." ~ Catherine H.
"She is fun, efficient, knew her business, and took care of all our needs as if we were her only concern." ~ James J.
"Leslie was very friendly and helpful. Helped us get the best bang our buck. Was very quick to respond to our needs and got us our paperwork and confirmation to us very quickly. I used to work in the travel industry and recognize good service when I see it. " ~ Judy P.
"Lesley took very good care of booking our trip to China. I look forward working with your company on this trip...and the next if everything goes well. George McAllan" ~ George M.
"Any questions I had were answered promptly." ~ Carole L.
"Very pleasant and helpful" ~ Kathy M.
"Informative, accessible, quick response and followed up with requests. " ~ Rachael S.
"The response to my e-mail was almost immediate. The young man who initially responded was extremely polite and immediately told me that he would get the appropriate travel consultant to contact me. The appropriate consultant contacted me within an hour. " ~ Susan L.
"LESLIE GUIDED ME ALL THE WAY IN THE PROCESS WHICH I THOUGHT WAS A TEDIOUS PROCESS. BUT WITH HER GUIDANCE AND TIME I FOUND IT INTERESTING AND I THINK I WILL CHOOSE THE SAME TRAVEL AGENCY AND LESLIE IN MY TRAVEL NEEDS EVEN RECOMMEND IT TO MY FAMILY AND FRIENDS." ~ Mernito A.
"Very pleased with Lesley Egbert...she is up front about everything...no surprises. Had a great experience on my last Cosmos trip..and just booked another with Lesley for next year." ~ Eric L.
"Our experience was great from the very start. Our travel rep was well informed and a pleasure to talk to." ~ Terence P.
"I have been very pleased so far with Lesley. She was very helpful in finding the best information and flight for our money and time. I really appreciate her personal input to help us make the best decisions concerning our vacation." ~ Mary T.
"she got me a better plane setup, she was great to talk to and always replied to my calls or e-mails" ~ Michael E.
"Lesley and I hit it off right away. She is friendly informative and very knowledgeable. " ~ Paul B.
"responsive and provided me with what I requested. I booked the trip I wanted." ~ Anthony F.
"Lesley listened to all of my requests, and came through very promptly with a great price. She is very personable, and was very professional with follow-up calls, emails, receipts, etc. I have been recommending her to all of my family and friends. This is my first trip to Alaska, and I am very much looking forward to it." ~ Bonnie F.
"lesley was a pleasure to work with. She was very knowledgeable and spent the extra time to explain the trip" ~ Terence P.
"Our agent, Lesley, was wonderful. Very helpful and responsive. " ~ Robin R.
"The agent I worked with was wonderful. She helped me in all ways possible and had a great sense of humor(always helps). I will recommend her to all of my friends.I am so glad my sister recommended your agency and that I called right away!" ~ Loretta W.
"Our rep was always pleasant and very helpful. She followed through with every request, backed up discussions with email, and made several suggestions to make our trip more pleasing. She returned calls and stuck with us while we were traveling so that we could book next year's trip." ~ David H.
"Leslie Egbert was extremely helpful and accommodating. We needed to make changes from our original plans and she found excellent alternatives. Many thanks!" ~ Frederick K.
"Professional, knowledgeable, efficient, responsive, and pleasant. I was a bit concerned about not being able to be face to face with a planner, but my concerns were unwarranted. Lesley is the best. (so far, so good) " ~ Deborah S.
"Lesley worked the options well and was able to get us a reservation on a Rhine cruise a month after there was no availability." ~ Sharon S.
"Lesley provided me with critical information needed to make the proper decisions for our river cruise. She was wonderful to work with, she responded to numerous email questions very quickly, and in the end she made planning the entire cruise a delightful experience. I will be sure to contact her the next time we plan a vacation. I would heartily recommend her to anyone looking to create a fantastic vacation experience." ~ James J.
"Very prompt responses, a great deal of patience, able to suggest reasonable alternatives without prompting from me. I'd work with Lesley again in a heartbeat!" ~ Barbara T.
"It was a pleasure working with Lesley. She addressed all our concerns very efficiently." ~ William M.
"Lesley was very helpful and very responsive. Any inquiry I submitted was promptly answered. I always felt she was working hard for us and we appreciate it!" ~ Robin R.
"everything was excellent" ~ Joseph T.
"She worked hard to be sure that I had all the info I needed. Helped me make decisions about the trip. Called back when I wanted to have contact " ~ Michael E.
"All of my questions were answered accurately and promptly. She was very friendly and professional. " ~ Frances B.
"Our planner was very excellent. copmpared to ten other planners I've used in the last ten years,and to the level of my expectations. She met and exceeded all of them." ~ Howard S.