Sofia Markovich with Sofia's Travel, LLC

An Independent Agency in the Avoya Travel Network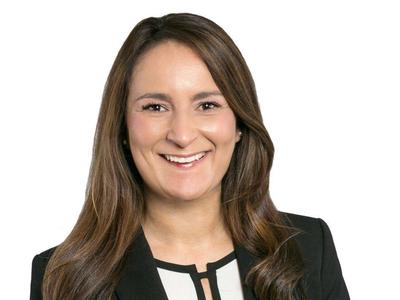 About Sofia Markovich
Sofia's Travel, LLC "Where dreams turn in to Journeys"

Being a native German has afforded me, at an early age, the unique opportunity to visit many countries, experience different cultures and explore the breathtaking beauty the world has to offer. This ignited my lifelong passion for travel and the motivation for starting Sofia's Travel, LLC.

Sofia's Travel, LLC has brought together an international team of highly specialized Travel Professionals with many years of both personal and professional experience covering every continent and category of travel imaginable. In addition, our affiliation with the Avoya Network / American Express Travel allows us to provide each of our customers more unique choices and exclusive booking advantages in order to truly define, to the very last detail, a dream vacation meant to exceed all of your expectations.

We would love to share our travel experiences and expertise in creating your next dream vacation. Whether it is a trip to Europe, an all- inclusive resort or a luxurious cruise to far-away places… Let us take care of every detail so you can start making memories.

To turn your dreams into journeys contact:
Sofia's Travel, LLC at (800) 378-0747 | [email protected]
Awards/Certifications
Certified Travel Specialist in luxury vacations…

River Cruises | Guide Vacations | Ocean Cruises | All-Inclusive Resorts | Tours

Board Member & Treasurer of the United Nations Association Alabama Chapter
Member of the Alabama Germany Partnership Organization
Member of Central Alabama Caribbean American Organization

Languages Spoken: Fluent in English | German | Arabic & Conversant in French | Italian

To turn your dreams into journeys contact:
Sofia's Travel, LLC at (800) 378-0747 | [email protected]
My Travel Adventures
My personal travel adventures have taken me to all 7 Continents, over 100 different countries & far too many cities to list. I have circled the globe countless times via planes, trains, ocean and river cruises. I have sailed the Atlantic, Pacific and Indian Oceans and cruised the Mediterranean, Arabian and Adriatic Seas, passed around Cape Horn and through Drake's Passage. I have meandered down the Poe, Danube, Moselle and Rhine Rivers.

I have rolled through busy streets in a rickshaw, sauntered to the top of Amber Fort on an Elephant, ambled through the desert on Camels, zipped through the powdery sands on ATV's and went dune bashing in 4 x 4's all in the Arabian Desert. I have played Polo in Argentina, walked with Penguins in their habitat in Punta Tombo and the Falkland Islands. I have experienced the majestic Glaciers of Antarctica and Alaska, the Old World Romantic settings of Europe, the exotic destinations of Asia, North Africa, South America and the Emirates all the way down under to Australia and New Zealand.

I have been lucky to have traveled with some old friends and even luckier to have met many new ones along the way. I have immersed myself in varying cultures, viewed mesmerizing architecture, visited world renowned museums, enjoyed countless tours and tasted some of the greatest food around the globe all while taking in the never-ending beauty and secrets each destination reveals. The world we live in is such a fascinating place with so much to see and do sometimes deciding where to go and what to experience next can simply be overwhelming. I can only hope in some small way, sharing my own passion for travel, will open up your imagination to the many adventures that await you.

I just love experiencing the world and sharing its beauty with you and all that travel has to offer. Whether it has been a plane, train, resort or the serene luxury of a cruise ship or river boat I sometimes think I have done it all only to realize there is so much more to experience!

To turn your dreams into journeys contact:
Sofia's Travel, LLC at (800) 378-0747 | [email protected]
Sofia Markovich Reviews
"Excellent customer service." ~ Lucia L.
"Sofia was so helpful. She innately understood that I was making a big decision and was never pushy but very helpful instead." ~ Christine L.
"Good value and easy to deal with" ~ Randy B.
"you have been most helpful about your information that I need for vacation. " ~ Mornette M.
"Sofia was knowledgable, patient, and encouraging. She did a great job and got us a terrific deal at the very last minute and we had a great cruise!" ~ Joann M.
"Personal attention - answered all questions" ~ Gail C.