Denise Steele with GrapevineGold World Adventures, LLC

An Independent Agency in the Avoya Travel Network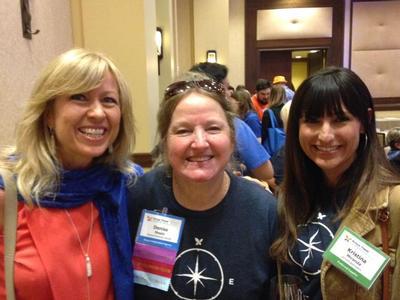 About Denise Steele
My Agency is an Independent Agency in the Avoya Travel Network
For my 10th birthday my mom and dad took my brother and me to Disneyland...not just any trip. We flew from San Francisco to Los Angeles (no San Jose or Anaheim airports yet), and took a heliocopter from L.A. to Disney's heliport. We stayed at the Disneyland Hotel and two days at Disneyland.

My first plane ride, my first heliocopter ride, my first stay in a hotel and my first visit to Disneyland. A great memory created with family. I want that feeling of excitement and anticipation for everyone -- on every trip.

AVAILABILITY: I am available 24/7 to booked clients -- If you can't reach me, leave a message or send an email and I will get back to you same day.

General Office Hours: 8:00 am to 6:00pm, Mon. thru Sat.

1-844-269-0255
[email protected]
GrapevineGold World Adventures
www.GrapevineTravels.com
Awards/Certifications
Certified Travel Associate, The Travel Institute
Certified Club Med Specialist
Certified Sandals Specialist
Certified Cruise Counselor, Viking Cruises
Member CLIA, Cruise Lines International Association
Member IATA, International Association of Travel Agents
Member ASTA, American Society of Travel Agents
Cruise Specialist: Celebrity, Norwegian, Viking River Cruises
All-Inclusive Resort Specialist: Club-Med
My Travel Adventures
After Disneyland, how could I beat that? Through my career in marketing I had the opportunity to go to New York, Chicago, Las Vegas, New Orleans, England, Holland, Germany...stay in the best hotels in the big cities and in homes of co-workers in Europe. Traveling with the president and designers of a top video game company to Consumer Electronics Shows in Chicago and Las Vegas, guarding them from the media.

I was able to learn about lifestyles and foods in different countries, and have many of those people still in my life today. When I began cruising, I took my father on a cruise to Alaska. The joy it brought him was infectious.

Since marrying in 2007, and being a member of Rotary Club International, my husband and I have had the opportunity
to meet people from other countries and visit and stay with the new friends we'd made...travel to England, Scotland and France to the beaches of Normandy...where part of my heart stayed behind.

After finding an old friend again, who would become the love of my life, travel is the best way to share my family with him.
Denise Steele Reviews
"Denise made everything easy. She. Answered all our questions and make our first cruise easy to plan. " ~ Robert J.
"Denise was very helpful. This was our first cruise and she was very knowledgeable and helped us know so many details." ~ Kathleen J.
"Denise Steele-Lydston with GrapevineGold World Adventures was your independent agent representative. From the very first email and subsequent phone call I was amazed with how easy Denise is to deal with. I have been working on this cruise for nearly 2 months and in 3 short days she sorted things out, figured out the best programs and guided me to a decision. Best hand holding EVER without feeling I was getting a hard sell. In fact never felt that I was getting a sell - just lots of Help. She is the best. " ~ Douglas R.
"Denise is very responsive and got us extra perks - love her!" ~ Karen L.
"I am so impressed with Avoya and Denise Steele. " ~ Ruth P.
"My agent, Denise, was with me every step of the way. She was available to answer any questions or concerns that I had as well." ~ Lee A.