Derek Albinson with Day and Light Travel

An Independent Agency in the Avoya Travel Network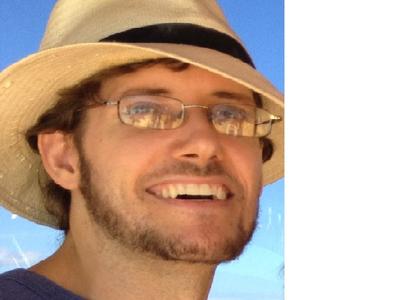 About Derek Albinson
My Agency is an Independent Agency in the Avoya Travel Network
I grew up traveling, and thanks to plans God had for my parents in the '70's, growing up in Florida gives you a lot of chances to do just that. Of course, like most kids, my parents were on a budget... but still, the #1 and #2 priorities they seemed to have was to spend quality time together and show us a neat part of the USA. We traveled to the Smoky Mountains and Dollywood (panning for gold, anyone?), New Jersey to visit family, Orlando (of course!) and got to know the layout of the then-new Universal Studios Islands of Adventure like we designed the place! Raft rides down River Country (Disney's then water park) were like Huckleberry Finn down the old Miss. This trend continued and even though I went to college and became more independent, we've still been able to go to almost a dozen trips to Las Vegas and California, the Caribbean and Mexico plus other great places over the last 17 years!
After college I found myself doing various positions in call centers, what could be the new 'American factory' for large staff indoor career life. I have done everything from Dell technical support (good computers) to Dell Sales for large companies to helping people realize why they may want to keep their online service (the toughest job- but a great bar to set for future employment). In between I helped launch accounts in new centers, train new advisors and help mentor those just out of training so a new job and it's culture can seem a little less scary and a little more "I can do this!" After a brief hiatus to help my parents with some health issues, I returned to helping people and customers, directly and one-on-one with Carnival Cruise Lines! It opened my eyes to cruising and the beauty of cruising in America- a fun, value-filled experience for the masses. I was hooked... and a few years later, so were my family and friends. I made some great friendships, both with my co-workers and my clients. It is still my favorite job working for somebody other than myself. Carnival has a culture like none other, one I hope stays present and one I am so grateful to have been able to add to for almost 10 years!
Here comes the bride... yes... wedding bells came my way after meeting a great girl whom loves the Lord. She has qualities I have wanted in a girl since I was a teenager, but life and local dating options seem to push you to give up on those things. I held fast and knew God had someone for me, and like He does, He did not disappoint. Living in Washington state and me still a Florida boy, it gave me plenty of reasons to travel within the US to states and beauty I had never seen before- in this case, her and the Pacific Northwest. After nearly a dozen trips, we were married and honeymooned in the DR. She moved here and we started our life together. Through prayer and wanting to expand my reach of helping guests, God brought the right people in to my life to allow me to tearfully, yet excitedly leave Carnival Cruise Lines to start DaY and Light Travel, LLC in February 2015. It has been a learning experience both in working with new vendors as well as the new frontier of running your own business. The experience I gained training champions in call centers plus my knowledge and love of travel has all come together for this. I have been blessed to be able to help people with travel dreams in a new way, independent of any timeclocks, corporate scripts or 'call handle times' (we have calls holding, you gotta wrap it up, they would say) while sharing my unbiased personal experience and knowledge to fill in the gaps left by the Internet age. All this while spending more time with my wife and newborn son and like my parents priorities were when I was growing up, #1 is quality time together and #2 is seeing, and now helping people, see this great country. I look forward to helping you with your priorities in any way I possibly can soon. :)
Awards/Certifications
Carnival Cruise Lines: 2008 Biggest Sale Ever!
2009 Top Up Sales best- Company Wide
2012 Call Priority Team for top sales
2013 Top Up Sales for the team
2014 Call Priority Team for top sales

2015 Start DaY and Light Travel
2015 Become affiliated with Avoya :)
2015 Earned Royal Caribbean Expert
2016 First Princess Cruise for anniv.
2016 Club Med Certified Expert Agent
2016 Become Insured as well as licen.
2017 Avoya Winner's Clrcle June 2017
2017 Disney College of Knowledge Grad
2017 HAL Nieuw Amsterdam cruise :)
201? The best is yet to come...
Derek Albinson Reviews
"My travel agent is Derek and he has done such a wonderful job helping me plan my honeymoon. He has answered all questions and gave really great advice throughout this process. He was so great to speak with and eased my mind of any concerns that I had throughout the process. Thanks to him I am even more excited for our honeymoon in May!" ~ Morgan B.
" My rating is based on Derek Albinson's very efficient and trustworthy service. He gives a feeling that you are in good hands and that you are getting the best deal possible. " ~ Jacob C.
"Derek was extremely helpful and forthcoming. " ~ Max G.
"Kind and courteous goes a long way .Followed up with motels in area." ~ Rose W.
"Derek Albertson was extremely helpful. He answered all my questions and concerns. All in all he was extremely professional." ~ Josephine F.
"I've been very pleased the two times, that I've used Avoya. Derek has been very helpful." ~ Matthew S.
"Derek was extremely knowledgeable and helpful. He was more than pleasant in every interaction (phone call, email, or text message)." ~ Matthew S.
"Derek took very good care of all my needs." ~ Georgina M.