Marie Rosenbaum with Oceanview Travels, LLC

An Independent Agency in the Avoya Travel Network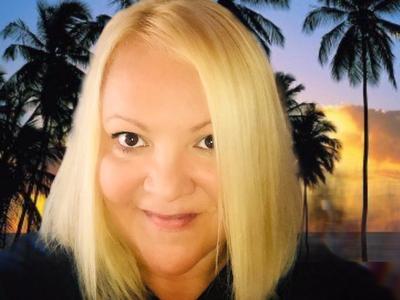 About Marie Rosenbaum
My Agency is an Independent Agency in the Avoya Travel Network
What's better than planning vacations for you? Hearing about the wonderful memories you made with your family and friends!

As your personal travel consultant, I look forward to giving you insight into the most desirable cruises and travel activities available, access to VIP treatments and exclusive savings, and the peace of mind that you can travel with confidence. Planning and coordinating a vacation takes time and patience, and can get complicated when traveling to a foreign country. Let me be your personal concierge and craft your dream vacation!
Awards/Certifications
• Celebrity Cruises Five Star Agent
• Royal Caribbean University of WOW Expert Plus
• Princess Academy Commodore
• Disney Specialist
• Holland America Line Academy Program
• Azamara Club Cruises Globetrotter
• Norwegian Cruise Lines Freestyle Certified
• MSC Cruises Specialist
• Viking River Cruises Specialist
• Silversea Cruises Specialist
• Club Med Expert Agent
• Marriott International
• Hotel Excellence by Marriott
• Hyatt Hotels Travel Specialist
• Hyatt Hotels Corporation
• InterContinental Hotels Group Agent Graduate
• InterContinental Hotels Group (IHG®)
• Club Med Specialist
My Travel Adventures
I adore exploring the diverse cultures of Europe. I was raised in Europe, mostly in Belgium and Poland, so in addition to English, I also speak French and Polish fluently.

Since living in Florida, I have enjoyed the every day tropical weather, as well as being so close to the Caribbean Islands.

Celebrity is my very favorite cruise line. I love their modern luxury style, their amazing food and service. One of my favorite memories is my honeymoon on the Celebrity Reflections. It was a Top Chef sailing. Being a foodie, I was in heaven!

I would love to hear all about your favorite vacation and where you are dreaming to go next!
Marie Rosenbaum Reviews
"Marie Rosenbaum, your cruise consultant is one of the best consultants I come across. I have already referred 4 friends of mine for eastern europe river cruises to Avoya. The business did not materialized due to price not competitive. A third friend of mine is considering my same cruise. Hope he will commit." ~ Anthony A.
"Marie was amazing, calmed my fears, helped explain everything and found me the best price." ~ Natalie P.
"Maria was so much help" ~ Cheryl S.
"Marie Rosenbaum provided outstanding service! She was prompt, professional, and worked hard to get us what we wanted - the best value for our cruise vacation. I also appreciated the detailed cruise itinerary and receipt she emailed me that provided confirmation of everything we discussed. She followed up quickly either by email or phone and even contacted the cruise line directly to confirm the final price, which was even lower that what the cruise line quoted me. With the additional OBC she offered, I'm a very happy customer!" ~ Edward D.
"Lots of information on line and extremely fast one on one communication from a representative who had all the answers and the latest "deals"." ~ Suzanne B.
"Marie has been so very helpful." ~ Cheryl S.
"Great help good feedback " ~ Lambert H.
"Excellent communication and assistance by Marie Rosenbaum." ~ Jacqueline L.
"Marie worked very hard to satisfy our requests and made suggestions that sounded so good, my friend who has never cruised before, accepted her ideas! She was a delight to do business with and made us feel that she really wanted our business." ~ Jean M.
"good service, found what I couldn't, great pricing " ~ Bonnie K.
"Marie has been great to work with on both cruise bookings she has done for me so far. She is always prompt to communicate with me either via phone or email. I have already referred three families to use her. However I do think that Avoya can improve by offering a loyalty program and a referral incentive. " ~ Michelle W.
"Marie was the ONLY travel professional to follow up with me regularly. She understood my hesitations, requirements and concerns and addressed each one. Her follow thru was consistent and she was sure to send me any deals that fell into my parameters. She is helpful, professional and thoughtful. I have already referred her to two of my friends." ~ Natalie P.
"First time customer and service has been outstanding The offers that are given are very reasonable and add ons are excellent from Avoya and our travel consultant Marie Rosenbaum She is a real asset to your company as she is very customer oriented " ~ Jerry P.