Colleen Baez with Baez Travel & Cruise, LLC

An Independent Agency in the Avoya Travel Network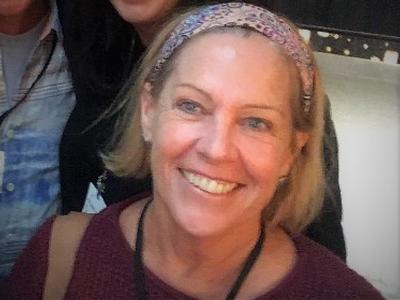 About Colleen Baez
My mission is to offer every client exceptional customer service, while working with them to plan the perfect customized vacation to meet, and exceed their needs.

In other words, I plan every vacation, for every client, as if it's my own vacation!

Whether it's cruising the crystal blue waters of the Mediterranean, relaxing on a white sand beach in the Caribbean, or getting in a few rounds of golf during your Hawaiian Islands cruise, I truly look forward to helping you plan YOUR idea of a perfect vacation.

I consider myself fortunate to have had opportunities to travel extensively, both domestic and internationally, discovering both hidden gems and popular landmarks around the world.

There are few things I enjoy more than sharing those experiences with others so they too can experience some truly amazing destinations!

I have more than 32 years experience working in the travel industry as:

•A Travel Agent (both both inside and outside sales)

•An International Flight Attendant for United Airlines

•Shore side positions at Royal Caribbean Cruise Line, including Reservations, Quality Assurance, and Food & Beverage Purchasing

•A Casino Croupier onboard Carnival Cruise Line ships.
My Travel Adventures
I've visited more than 55 countries and traveled throughout Europe and the Caribbean, North America, South America, and Central America, and parts of the Pacific Rim.

I love to cruise and have sailed more than 75 times on various cruise lines, ships and itineraries.

My travels have allowed me to learn, practice, and reach my of goal of becoming a true Spanish-speaker. Sí, hablo español!
Colleen Baez Reviews
"good price and service. Very happy with help from agent Colleen Baez. She helped from start find good deal, rooms and also during the cruise answered our questions very fast. We was very happy with her professional service." ~ Halyna A.
"Service that colleen gave us was amazing She is soooo patient and accommodating. Thank you " ~ Raymond B.
"My agent was extremely pleasant and helpful" ~ James R.
"Assistance in answering my queries and communication were excellent throughout. Highly recommended." ~ Angiolino S.
"Colleen was a pleasure to work with and provided answers to questions I hadn't even thought to ask. " ~ Davida B.
"From the very moment I contacted Avoya Travel, there was extraordinarily quick responding to my inquires and requests from both representatives, as well as from my personal travel planner. I feel more than fortunate to have been linked to a most professional, courteous, and exceptionally knowledgeable agent, Colleen Baez, whom I feel so confident will help me and my daughters have the magnificent dream vacation we expect to have in Hawaii; all because of her experience but moreso because of her diligence in responding to our specific needs and desires. " ~ Mirna M.
"so far the information we have received has been helpful. The agent listened to what we wanted and made recommendations that were fitting to that desire and did not bury us in trips that were far from what we wanted. Our questions have been answered fully and in a timely fashion. " ~ James G.
"Colleen made the process easy and guided me through the web site to make our decisions." ~ Marjorie O.
"Great customer service" ~ Raymond B.
"Informative helpful and extremely polite. Quick follow up and available for questioms" ~ Kathy G.
"Colleen travel agent was very helpful and provide great choices for us to choose our trip booking our vacation has never been easier." ~ Maria T.
"Colleen has been right on top of everything. " ~ James C.