Gloria Schroeder with Gottacruz & Travel, LLC

An Independent Agency in the Avoya Travel Network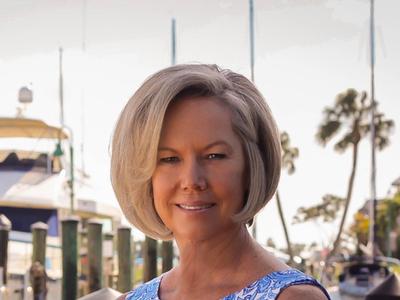 About Gloria Schroeder
My Agency is an Independent Agency in the Avoya Travel Network
My passion for cruising industry began during my first voyage from Vancouver, B.C. through the inside passage on an Alaska cruise 20 years ago. I then graduated from a private travel school in Washington State.

My family relocated to Florida in 2000, where I owned and operated a home-based agency until 2005, when I accepted a position as a Cruise Specialist traveling the world as a team member that produced and facilitated exclusive, luxury cruise conferences and private land tours for such clients as Forbes Magazine, Mayo Clinic, Phillips Investment and Hillsdale College, among others, travelling to many countries around the world.

My passion for cruising ignited a desire to become an onboard Cruise Consultant for a luxury cruise line. I set my goal for a position with Regent Seven Seas Cruises. I took a position as a Sales Agent with the goal of advancing to an onboard Cruise Consultant. I achieved my goal nine months later, traveling the world, as an Onboard Cruise Consultant for Regent Seven Seas.

In 2010, I then returned to Sarasota accepting a position as Head Concierge at The Resort at Longboat Key Club, a luxury beach resort and private club, coordinating the needs and requests for all dignitaries, VIP's and guests. Missing the cruise industry, I made the decision to return to "my passion".
Awards/Certifications
Graduate Avoya University
Accredited Cruise Counselor, CLIA Certification
NACTA (National Association of Career Travel Agents) Member
CCRA Travel Commerce Network Member
Norwegian Cruise Line Freestyle Specialist
Oceania Cruises Certified Specialist
Celebrity Five Star Academy Certification
Crystal Cruises Specialist Certification
Crystal Cruises All-Inclusive Academy Certification
Crystal Cruises Academy Destination Specialist
Royal Caribbean Cruise Line Royal Suit Class Certification
Royal Caribbean Cruise Line University Expert Certification
MSC Cruise Specialist
Marriott Hotel Excellence Certification
Carnival Cruise Line Accreditation
College of Disney Graduate
My Travel Adventures
I have cruised to many countries in the world during my career in the cruise industry.

I have fed a baby bear cub in a small Russian village in St. Petersburg; looked for that special recommended noodle house in Tokyo; saw the skyline of Stockholm from the bucket of a fire truck; shopped in Paris (and everywhere else); visited famous opera houses, palaces and museums; watched glaciers calving. These are just a few of my travel experiences and I have many more yet to experience.
Gloria Schroeder Reviews
"great customer service" ~ Tarlay H.
"It was nice to be able to review all the cruises on line before making a selection. Our travel Agent, Gloria Schroeder was so knowledgeable about the cruise and the ship. She was able to answer all our questions and made the process so simple." ~ Vickie C.