Diane Maglaque with Adventures for Creative Tourists LLC

An Independent Agency in the Avoya Travel Network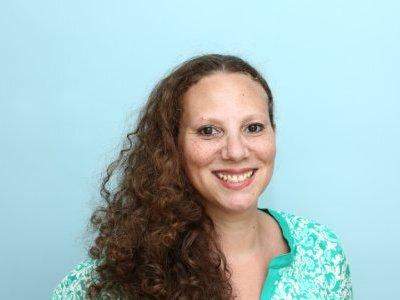 About Diane Maglaque
I was born and raised in Washington, DC. My friends will tell you that I love to organize all types of activities for people. They will tell you that I am always trying to get them to go to visit museums, historic homes, and take boat trips. And, when they are traveling with me, if they are not careful, I will try to turn into a tour guide for our group at a drop of a dime. They will also tell you that I love to talk about travel, food, art, history, cultures, and politics.
Awards/Certifications
I have been vendor certified for Carnival, Royal Caribbean, Norwegian Cruise Line, Princess Cruise Line, Viking River Cruises, AMA Waterways, Avalon Waterways, and Globus family brands.
My Travel Adventures
I have quite a few travel stories so I will try to keep this post short. I love anything that is off the beaten path, and includes water. I love visiting coastal and lake communities for the atmosphere and food. I love going boating, seeing new cultures, palm trees, tropical plants, new foods, and hearing music. The trips that I remember the most are the ones with my family and friends.
I also remember the time that I had to improvise because I was told one thing that wasn't correct. I was in Cleveland, Ohio, and I wanted to visit the Rock and Roll Hall of Fame and Museum. The hotel that I was staying at told me that I can take the metro to see the museum. I got half way there and found out that the metro was not working. The only way that I could see the museum was to get on a local bus. After a few minutes of study, I was on the local bus on my way to the museum. Not only did I see the museum that I really wanted to see, I saved money, and I got an impromptu sightseeing tour of the city.
Another trip that I love to talk about is the time I was a child and went to Quebec, Canada with my Grandmother and mother. This was the first time that we went as a family to a foreign country. I loved the atmosphere, French Canadian language, and meeting very nice people.
Diane Maglaque Reviews
"Vacation planner was helpful and courteous. Also, I found the price of the trip through AVOYA to be appealing." ~ Gail F.
"Diana was great. She call back right away and was very helpful. She took us through our cruise planning step by step." ~ Christopher F.
"Diane Maglaque from Avoya Travel gave a decent justifiable qoute on the trip.Fast response to my request and answered most of my inquiries. " ~ Melba P.
"Our rep. Was amazing. She just rolled with all the questions and changes, all the time helping us figure out what we really wanted in a vacation.Diane Maglaque was amazing. We will send people to her." ~ Heidi N.
"Quick response!" ~ Ray M.
"Great return of my call, intelligent and informed info on what I was seeking, friendliness..." ~ William S.
"The ladies I spoke to were very nice, and tried and tried to find what we needed and wanted and could afford, even though you could not help this time, we will keep in touch. Thanks Deborah" ~ Debbie H.