Nancy Coughlin with Pinnacle Travel LLC

An Independent Agency in the Avoya Travel Network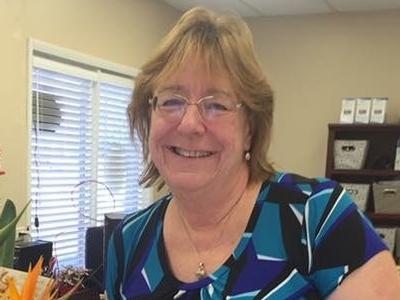 About Nancy Coughlin
My name is Nancy Coughlin and I love being a travel consultant! I have traveled and seen quite a bit of the world and I love to help my clients see the world too! I love helping clients plan their dream vacation from start to end. I will be there for you to make sure all the details are handled from parking to excursions to documents. If you have a problem while on your trip you will have my cell number and can call me 24/7 to help you deal with emergencies. There are so many amazing places in this world to see and it would be an honor to help you plan that vacation you have been dreaming of!
Awards/Certifications
Accredited Cruise Counselor - CLIA
Princess Academy Commodore Certification
Royal Caribbean Bachelors of Adventure
AMA Waterways Certified Specialist
River Cruise Specialist
Marriott Excellence Certification
Universal Studios Specialist
My Travel Adventures
I love to travel! I have been to France, England, Switzerland, Italy, Netherlands, Germany, Mexico, Canada, and all around the U.S. I have been on escored tours with Globus and Cosmos. I have cruised on Carnival, Norwegian, Royal Caribbean, Celebrity, and Princess. I have toured many ships on these cruise lines even if I did not get to sail them and I have toured Regent, Oceania, MSC, Azamara, and Crystal ships too! My favorite trip is always my most recent one, which in this case is the Alaska Cruise tour I did last year. I loved Alaska! I have sent countless clients on land and sea trips to Alaska and their experiences combined with my own have given me a wealth of knowledge on how and what to see in Alaska! I take at least one big trip a year. This year I am doing the Princess Canada/New England cruise in October and next year I am doing a Rhine cruise on AMA Waterways. I endeavor to experience as much travel as I can so I can have first hand knowledge on the products I sell!
Nancy Coughlin Reviews
"great communication and effort" ~ Carol K.
"Working with Nancy Coughlin was great!! She was delightful... so helpful... and whenever I had a question or an issue, she got right back to me. In the past I've worked directly with Holland America,and although the cruise consultant was extremely helpful, if we're fortunate enough to book another cruise, we will definitely reach out to Nancy!" ~ Gail B.
"Quick personal service. A very interactive process to achieve the right booking. Good advice and follow up ." ~ Murray B.
"My travel agent Nancy Loughlin is very professional, returns my calls very fast " ~ Alla M.
"Nancy at aboyatravel was extremely helpful and very fast in responding. She answered all my questions and explained very thoroughly. Thank you, Nancy." ~ Nasrin M.
"Nancy has take the time to listen to what we are interested in finding and why. She has found a number of "perks" that we missed hunting on our own! Thanks Nancy!" ~ Bob M.