Tony Sasso with Tony's Travel Biz

An Independent Agency in the Avoya Travel Network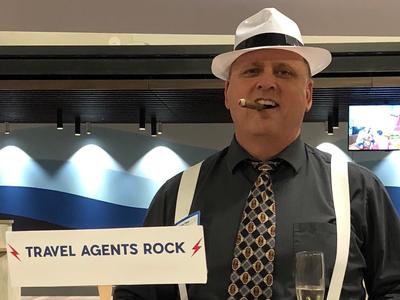 About Tony Sasso
Greetings fellow travelers! My name is Tony Sasso, and I am so excited to be part of the Avoya Travel Network. I spent 20 years in the United States Air Force flying C-130 aircraft, and I spent an additional 16 years working for 2 different airlines. I have traveled all over the world with my family, creating wonderful memories. I would like nothing more than to be able to help you create wonderful memories for you and your family. My motto is simply this - "You can always make more money, but you can't make more memories." Contact me today and I'll help you on your way!
My Travel Adventures
I have traveled to just about every state in the United States, as well as over 30 different countries. Some of my favorite destinations are Hawaii, Mexico, Punta Cana, Grand Cayman, Greece, Turkey, Spain, and Italy. I have also cruised on Disney, Royal Caribbean, Carnival, and Norwegian. I absolutely love cruises - they are such a great value these days. My next "bucket list" destination is to zipline through the jungles of Costa Rica!
Tony Sasso Reviews
"Tony Sasso was very patient, helpful, and kind. He is wonderful at his job and we will be happy to work with him on the future as well as to recommend him to our friends and family. We are very grateful for all the time he spent helping us. " ~ Inna B.
"Out travel agent was great!" ~ Yakov U.
"Great customer service, easy to talk to and explain what we are looking for, gives great advice and direction, always available to talk" ~ Jasmine S.
"Excellent personal service and PR." ~ Rebecca M.
"The tour agent, Tony, was tops. He is the reason we switched from Expedia too Avoya. We had already received the invoice from Expedia and was just checking with Avoya to see if the invoice would be a little less expensive. Tony was so helpful, personal and a joy to talk with, we made the change. Thanks for having agents like him. He was a winner. the Struthers" ~ Basil S.