Peter Berlin with Peter Berlin, Personal Travel Agent Inc.

An Independent Agency in the Avoya Travel Network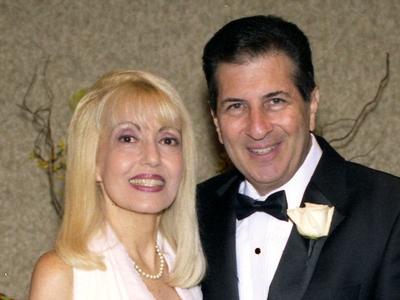 About Peter Berlin
With over 30 years in the travel industry and having been a cruise fanatic for most of those years, I have a wealth of experience and an in-depth knowledge the magnificent ships and their far reaching ports. From Carnival to Crystal Cruises, there is a ship for every person, and a person for every ship. Cruise or exotic tour destination, I will help you find your destiny.

I have enjoyed the personal experience of cruising on yacht-like ships as few as 100 passengers to the monster sized floating resorts that are becoming the most popular vacation resorts of the 21st. century.

I call myself a Personal Travel Agent. That's because of the "personal" service that you will receive every time you email me or dial my number. I will be there to personally assist you.

Please give me a call today and we can talk about a fabulous cruise or an intriguing tour vacation to suit your needs.
Awards/Certifications
Peter's achievements have included:

Avoya Travel Best of the Best
Regent Seven Seas Top Producer
Crystal Cruises Top Producer
Uniworld Grand River Cruise Specialist
Oceania Cruise Expert
Princess Commodore
Cunard Commodore
Silversea Cruises Top Producer
Peter Berlin Reviews
"Great service from Peter Berlin." ~ Lynn S.
"Peter is great - very helpful to me in suggestions and making arrangements" ~ Mary S.
"We know we will be treated well." ~ Suzan L.
"I have booked two cruises thru Ayoya Travel and in each case all my plans and wants were taken care of. I have specifically delt with Peter Berlin, who is pleasant,knowledgeable and professional and I enjoy making reservations with him. Shall continue to do so. Many thanks for the opportunity to use your Company as my travel planner/provider" ~ Fenwick B.
"Knowledgeable,thorough and professional with personal care in an expedient manner. Have dwelt twice with Peter Berlin and in both cases, he advised on the proper cruise booking to achieve the maximum accommodations not only on board , but also hotels. Will definitely continue to use and recommend Mr Berlin to my friends as being an outstanding cruise adviser and planner. Many thanks to him and to Avoya Travel. Sincerely, Fenwick Burch, Gold Canyon, Arizona" ~ Fenwick B.
"Very knowledgable and experienced agent." ~ William C.
"Should have started sooner." ~ Cherry S.
"I have dealt with Peter in the past and I am confident of this rating as he is by far the best and most helpful agent I have spoken with. He goes above and beyond and his recommendations are always the best for the client." ~ Donna S.
"Peter Berlin was attentive to helping us plan our trip to Alaska. He continued to either email us with information about the cruise and land conncections or he quickly replied to our emails to him and he answered all our questions.Peter Berlin wanted us to have a great time, and we did. " ~ Gail B.