Chuck Campione with Team Campione LLC

An Independent Agency in the Avoya Travel Network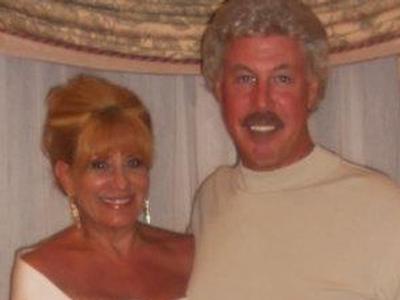 About Chuck Campione
My Agency is an Independent Agency in the Avoya Travel Network
For my wife & I, travel has been an all-consuming passion. While I did not picture myself actually in the travel business, my career path eventually led me to the travel industry.

Reasons why we are so passionate about travel include that we can enjoy new experiences, experience new cultures, relax, eat new food, recharge & renew, celebrate, spend time with family, and make new lifelong friends.
Awards/Certifications
Team Campione - Winners of the American Express Pacesetter Award: The American Express Pacesetter Awards are the most elite form of recognition travel agents can receive within the American Express network. Each pacesetter is carefully selected based on their leadership role in the travel agent community and their exemplary level of performance and superior customer service.

Team Campione - Winners of Travel Agent Magazine's Award as Two of the Top 25 Travel Agents in the USA.

Team Campione - Nominated for Travel & Leisure Magazine's "A" list as Top Travel Agents in the USA.

Avoya Travel - "Best of the Best" for 14 years in a row.

Avoya Travel - Three time President's Circle Award Winners
My Travel Adventures
We have taken over 100 Cruises. We have done everything from top of the line Luxury Cruises to very casual Barefoot Cruises.

We have travelled the World.........from Russia to the Antarctic.

We have done several lengthy Land based Tours as well as two 21-day African Safaris.
Chuck Campione Reviews
"We had the correct information in a timely manner in order to take the correct decision prior to our cruise. Chuck and Denyse were always available to support us during the planning process." ~ Phyllis B.
"This will be our first ocean going cruise and both Chuck and Denyse Campione were most helpful in providing advice and making suggestions about insurance and land excursions among other matters. We feel comfortable in our communication and appreciate their willingness to make comments and suggestions on any issue. Michael and Juliet Kirby" ~ Michael e.g. K.
"Chuck Campione is the most professional, helpful and courteous travel person I've ever dealt with. We look forward to working with him in the future!" ~ Robert r G.
"Chuck was persistent in calling me and informing me of deadlines for booking to get a better financial deal. He was responsive every step along the way. He knew the line and ship and had traveled the itinerary. He and Denyse both took the time to answer every question in detail. They responded to phone calls and e-mails promptly and were clear in their communications. They inspired confidence. Our cruise is over a year away, and I would not hesitate to use them again to book the next cruise." ~ Maralyn B H.
"Chuck and Denise understand our needs and goals very well and are very clear about details and how they will affect our travel. No surprises! E.g. they followed up with Oceana and determined that there was a tourist fee to entry Chile and that we needed to pay before going through immigration in Chile. To bad it wasn't covered, but it was good to know that we needed $280 cash for two to entry Chile as tourist." ~ John Patrick O.