Diane Bower with CruzDiva Travel

An Independent Agency in the Avoya Travel Network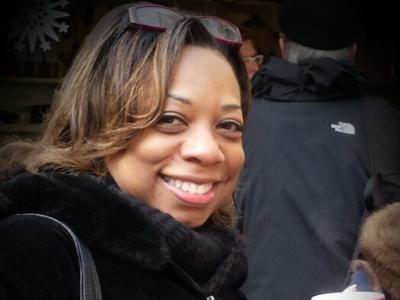 About Diane Bower
My Agency is an Independent Agency in the Avoya Travel Network
Awards/Certifications
Winner of 2007, 2008, 2010, and 2011 American Express Pacesetter Award.

The American Express Pacesetter Awards are the most elite form of recognition a travel agent can receive within the American Express network. Each pacesetter is carefully selected based on their leadership role in the travel agent community and their exemplary level of performance and superior customer service.

Winner of Travel Agent Central Magazine's Top 25 All Stars of 2014
http://www.travelagentcentral.com/agent-profiles/top-25-all-stars-diane-bower

Winner of 2010 Travel Agent Central Magazine's Top 25 Travel Agents Award
http://www.travelagentcentral.com/node/23335

Best of the Best with Avoya Network every year since 2004.
President's Club 2012, 2013, 2014

Avoya Network's Chairman Club Member 2014 and 2015.
Diane Bower Reviews
"We have always received excellent service from Diane Bower. She is the only agent we work with for our vacation needs. " ~ Susan G.
"Speaking as a past travel agent, I can not say enough about Diane Bower. She is exceptional! Always on top of our arrangements and gives great advice. I would be hard pressed to find a better agent. Thanks Diane!!!" ~ Janice G.
"We got everythng we wanted, and she did all the work." ~ Walter P.
"I've used Diane Bower in the past and called her directly when we wanted to plan our vacation. I wouldn't use anyone else. She knows us too well (my extravigance and my husband's frugality!) and does a fabulous job serving those needs." ~ Carmen B.
"This is our second Seabourn Cruise. We chose to work with Diane Bower again because she is the BEST!! She has made our planning a breeze. She is easily accessible and is very knowledgeable when it comes to our options and answering any of our questions. We would not hesitate to recommend Diane to any of our friends. Respectfully, Patrick and Vivian Brennand" ~ Vivian B.