Best Destinations for Fall & Winter Abroad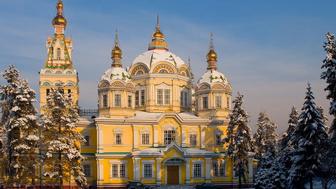 As the weather begins to cool down it's only natural to dream of sunny beach retreats, but a vacation abroad that embraces the Fall weather can be one of the best travel experiences of a lifetime. Fall foliage, holiday markets, snow-capped mountains, and more – destinations such as Europe and Asia are transformed as the seasons add enchanting new scenery to classic landscapes! Check out some of our favorite places to visit this Fall and Winter on an unforgettable escorted tour…
If you're looking for an unforgettable Europe vacation without the crowds, Fall is a perfect time of year to visit. Unique festivals and the continent's many offerings that range from stunning landscapes and grand palaces to quaint cobblestone streets and modern metropolises mean something for everyone. Plus, Europe is home to some of the oldest holiday festivals and traditions around, making it a great destination for Winter travel.
Exclusive Deal Alert! Earn up to $2,609 in savings on select Globus itineraries!
United Kingdom & Ireland
With parks, woods, lakes, hillsides, grand estates, castles, and more, touring the United Kingdom and Ireland in Autumn and Winter will take you through many splendid landscapes. Head to Wales, the Cotswolds, Killarney National Park, the Lake District, and the Forest of Dean to get the full effect of Fall colors as you visit sites such as Oxford and Bath. In Winter, snow not only brings picturesque settings to old castles and quaint villages, but you can enjoy seasonal festivities such as Hyde Park's Winter Wonderland festival and ice skating at landmarks such as the Tower of London or Somerset House before warming up with a pint in a friendly pub or tea house.
Netherlands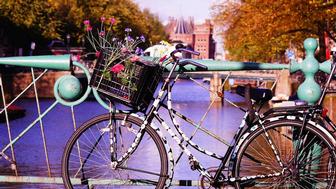 The famed canals and windmills of the Netherlands are perfectly as charming during the colder months as they are when tulips signal Spring's return. Bright reds and oranges add a warm ambiance in parks and along waterways as the season ushers in hearty dishes such as stamppot and Dutch mussels. Winter turns the country, Amsterdam in particular, into the lifelike equivalent of a charming Christmas card as the glow of streetlamps reflect softly off of glistening bridges, and buildings, boats, and sidewalks are dusted with snow. Ice skating along canals through the city is a unique treat when they freeze over!
New 2017 Europe Itineraries! Look ahead to next year and book a brand new Europe or North America Globus itinerary. Book early to lock in the vacation of a lifetime – these itineraries are sure to sell out soon!
For a more exotic experience during the holidays, Asia's larger than life natural landscapes and festivities make for a memorable vacation. Brilliant displays of foliage in the Fall at tranquil temples and mountainous regions make it a great destination for nature lovers, and Winter is celebrated with fireworks, feasts, snow festivals, and more!
China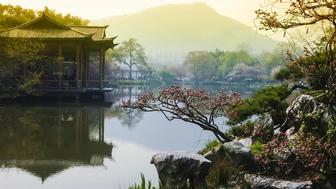 Head to China in the Fall to see historic sites such as the Great Wall amidst a breathtaking backdrop of Autumn colors. Sites like Fragrant Hills Park outside of Beijing, the rice paddies of Guilin, and the Yellow Mountains, are prime spots to enjoy the season outdoors. Similarly, the mountainous regions are just as beautiful in Winter, some becoming perfect ski and snowboard slopes, and natural hot springs dot the country. In the cities ice skating on frozen lakes in front of must-see attractions such as the Summer Palace, colorful ice lantern festivals, Chinese New Year celebrations, and more add to an unforgettable travel experience!
Japan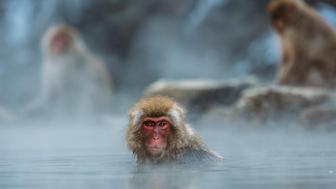 While Japan is home to some of the most cosmopolitan cities around, the country also features incredible natural landscapes perfect for Fall. The area around Kyoto is especially well-suited for Fall foliage seekers, and we recommend checking out Tofukuji Temple, the Arashiyama temples and district, Yoshiminedera on the Nishiyama mountains, and the temple of Eikando. Winter in Japan brings with it experiences unique to the season such as relaxing in natural hot springs (onsen) overlooking snowy landscapes, catching sight of Japanese macaques (snow monkeys) in the springs of Jigokudani Yaen-koen, digging into a traditional Sukiyaki feast, and attending the Sapporo Snow Festival in Hokkaido to admire the incredible snow statues!
With Fall already in full swing and Winter on its way, now is the time to start planning your own seasonal escape abroad! To learn more about any of these destinations, contact Avoya Travel and we'll connect you with an Independent Travel Expert today.