Off The Beaten Path: Four Small-City Gems of Europe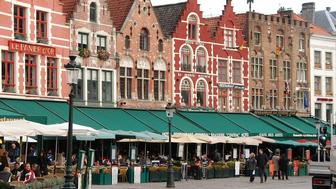 Remembering to stop and smell the roses is a piece of advice that can best be applied to travel. While there are certainly many attractions that make Europe's world-class cities an alluring destination, there are many gems sprinkled within in the smaller cities that are sure to delight with picturesque scenery and undeniable charm. We're taking a look at some of our favorite smaller-scale destinations you can visit on top escorted tours that are sure to make a memorable impact on any traveler's Europe itinerary!
Oxford, England
Rich in history and steeped in the collective imagination, Oxford is a must-visit for any Anglophile. The city is renowned for both the real life figures who have walked its halls and haunted its pubs and the fictional legacies and works of art that have been born around it. Visitors can roam the charming cobblestone streets and see the spired colleges and churches of the university, the famous Bodleian Library, and museums. Take your time and explore the antique book shops around town as well as the pubs – the Eagle and Child (locally known as 'the Bird and the Baby') famously acted as a regular meeting place for the Inklings, an Oxford literary group that consisted of such figures as J.R.R. Tolkien, C.S. Lewis, and Charles Williams.
Visit Oxford on a 16-day Icons of Britian CIE escorted tour!
Positano, Italy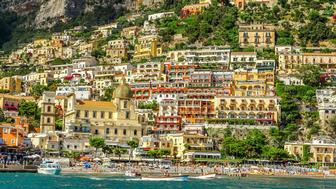 John Steinbeck once wrote of Positano, 'It is a dream place that isn't quite real when you are there and becomes beckoningly real after you have gone.' The sentiment rings true for any traveler who visits this stunning city along Italy's Amalfi Coast. The colorful houses built along the shore and up the hills and the sparkling blue ocean water create an image that will have you believing you've stepped out of real life and into a painting. Sunbathe on the beach or browse chic boutiques reminiscent of an era of glamor, dine in small trattorias where family recipes have been passed down for generations, and toast to the end of each day with the region's famous limoncello produced from the lemon groves decorating the coast lines!
Experience Positano on a 14-day Splendors of Italy escorted tour with Trafalgar Tours!
Bruges, Belgium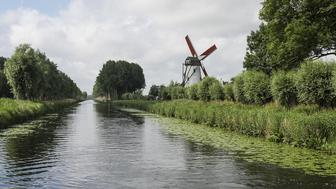 A well-preserved medieval city, Bruges is a fascinating UNESCO designated World Heritage Site for its unique architecture and layout as a pre-motorized city. Travelers can cruise through the city's canals and stroll along cobbled streets admiring the preserved buildings that date as far back as the 13th century, such as Bruges' famous belfry tower. Taste local brews and truffles, explore Grote Markt where horse-drawn carriages drive around the city center, admire picturesque churches and the tranquil gardens of Begijnhof, or even take a hot air balloon above the city to get the full effect of the charming views.
Discover Bruges on a 12-day Globus Holland, Luxembourg, & Belgium with Paris escorted tour!
Salzburg, Austria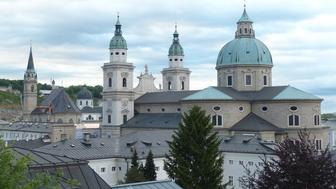 Quaint, quiet, and lovely, Salzburg is a welcoming city well-known for its musical heritage and ties to the story of the von Trapp family. The city is situated at the base of the Eastern Alps along the border between Austria and Germany, boasting incredible views of rising peaks and magnificent baroque-style architecture. Festung Hohensalzburg will undoubtedly catch your eye as it rises at the top of the city's skyline, a place the fortress has held for over 900 years. Below, domed cathedrals and artistic parks line the Salzach River, and both the Altstadt (old city) and Neustadt (new city) offer a compelling atmosphere and peaceful streets to explore. Music-lovers can visit Mozart's birthplace and residence, and live music harking back to Salzburg's classical roots is a staple of the city!
Visit Salzburg on a 13-day Exploring the Alpine Crountries escorted tour with Collette!
Discover the allure of Europe's smaller cities for yourself where medieval settlements, literary lore, and unforgettable seaside villages await. Contact an Avoya Travel Independent Travel Expert today and start planning the perfect escorted tour to Europe!