Best Europe Tours for 2017 + Early Booking Savings!
We've handpicked a few of the top Europe tour itineraries for 2017 so you can get a jump start on this year's vacation planning, plus earn incredible savings for your trip by taking advantage of a few of Avoya's best deals available. Kick off the new year by embarking on exciting new itineraries where experts are waiting to give you an authentic experience of top destinations including Italy, France, Iceland, and beyond! Whether you're traveling solo, with family, or with friends, Europe has all the sites, landmarks, culinary delights, and more to accommodate the needs of every traveler!
Cosmos
Experience the perfect guided adventure as Cosmos' knowledgeable local guides take you to all the main highlights in destinations such as Italy, Spain, Poland, and more! You'll get the opportunity to explore each of your favorite vacation region's must-see sites, history, culture, and cuisine. Plus, enjoy attractive centrally-located hotels, an assortment of transportation options, longer stays in key cities, and more! Here are some of our hand-selected Cosmos Europe itineraries that make for an experience of a lifetime…
1. Jewels of Poland
2. Six Countries, Venice, Paris
3. European Masterpiece
Free Air Credit & New Itineraries! Book with Avoya Travel to receive a $300 Air Credit on select Cosmos 2017 Europe Escorted Tours! Plus, Cosmos has just released their new 2017 Europe and North America brochure featuring exciting discounts on immersive and personalized itineraries to the world's most captivating destinations!
Trafalgar Tours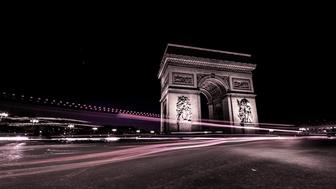 Uncover the marvels of Europe's hottest travel spots with Trafalgar Tours next year. Turn your European dreams into a reality with an exquisitely designed guided vacation in any of the major European cities, plus smaller towns and villages so you can experience the destination like a local! Here are some of our hand-selected Trafalgar Europe itineraries that make for an experience of a lifetime…
1. Highlights of France 2017
2. Italian Dream Summer 2017
3. European Experience Summer 2017
Last Chance Savings! Book with Avoya Travel to save 10% on Trafalgar's brand new 2017 Europe itineraries!
Are you ready to reserve a 2017 Europe tour itinerary today so you can get a head start on travel planning, plus earn exclusive saving while you're at it? If so, contact Avoya Travel and we'll connect you with an Independent Vacation Planner who will be happy to assist!