Discover Ireland: The Best Tours of the Emerald Isle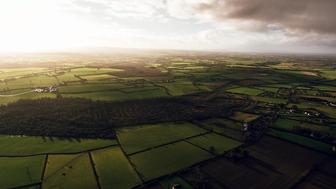 Book an Ireland escorted tour today and get ready to embrace everything from the stunning Cliffs of Moher to the cozy pubs of Kilkenny, Killarney, Westport, and more. We're excited to introduce you to the destination where many globally-celebrated traditions originated. Read on to discover the must-see landmarks of Ireland and the best escorted tour itineraries that showcase them all!
The Charms of the Emerald Isle
Our top vacation brands offer plenty of Ireland escorted tour itineraries that will introduce you to everything this beautiful country has to offer. Here are the top itineraries from Globus, CIE Tours, and Trafalgar Tours…
Scenic Ireland with Globus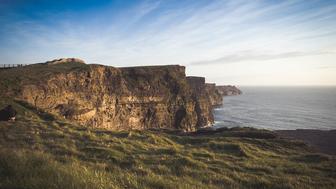 Book a scenic Ireland itinerary with Globus and get ready for a wonderful fusion of breathtaking, lush landscapes, vibrant cities, and historical attractions. During select escorted tours you'll visit every corner of the country, starting in Western Ireland where you'll get front row seats to one of Ireland's greatest views at the Cliffs of Moher. As you make your way North, you'll learn more and more about the Irish way of life, visiting family-run farmhouses for traditional coffee and scones, exploring historical and religious sites including the Bronze Age passage-grave at Knowth and Belfast's Titanic Exhibition, where you'll learn about the building of the Titanic, and much more!
Mystic Ireland with CIE Tours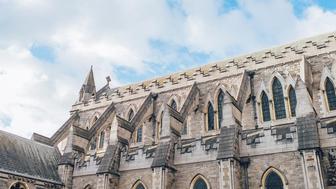 Lock in a mystic Ireland CIE Tours itinerary, so you can be introduced to the country's world-renowned capital city, Dublin, where the amazing attractions are endless. From visiting the seven-story Guinness Storehouse that is in the shape of a giant pint of Guinness® and boasts unbelievable 360-degree views on the top floor, to the Dublin Zoo, to seeing the historic Book of Kells up close at Trinity College, you'll have plenty of adventures to fill up your itinerary – and that is only the first day (during select itineraries)! Make your way North stopping in Belfast, Derry, Westport, and Shannon which are all essential stopping points for a true understanding of Irish culture.
Ireland's Best with Trafalgar Tours
Trafalgar's 2017 Ireland itineraries blend popular Ireland essentials such as kissing the Blarney Stone with unique and lesser-known experiences that will have you feeling like a local. This enriching tour demonstrates how Ireland's landscapes determine its lifestyle. Enjoy insider moments foraging for wildflowers, free-growing herbs, and seaweed on the Atlantic shores near Lahinch, before taking them back to a friendly local Irish restaurant to see how they're used in home-grown dishes. Plus, explore Bunratty Castle, enjoy the Grafton Street performers and musicians or cross the Ha'penny Bridge of the River Liffey in Dublin, take in the views of County Wicklow (known as The Garden of Ireland), visit New Ross, the ancestral home town of John F. Kennedy, and more!
Contact Avoya Travel by calling the toll-free number at the top of this page and we'll connect you with an Independent Vacation Planner to start crafting your Ireland experience!