Alex Jacobs with TravelGuy Travel LLC

An Independent Agency in the Avoya Travel Network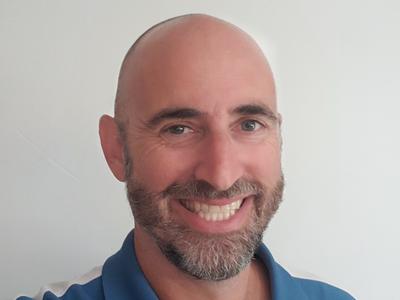 About Alex Jacobs
Your perfect vacation is out there, it's my job to find it.

As someone who truly understands the value of experiencing other cultures and spending time with the ones you love, I'll remove your stress so you can decompress.

Everyone travels differently, so let's chat about what a great vacation is for you.

Office Hours
M-F 8am – 5pm EST
*Available weeknights and weekend at your request

Cell Phone: 206-335-4676
Email: [email protected]
Awards/Certifications
CLIA Accredited Agent
Princess Cruises Commodores
Cunard Cruise Line Commodores
Certified Expert Plus with Royal Caribbean Cruise Line
Freestyle Certified with Norwegian Cruise Line
Experts with Celebrity Cruises, Carnival Cruise Lines, Holland America Line, and Disney Cruise Line
Hawaii, Mexico, Bahamas and Caribbean specialist
Certified Sandals Specialist
My Travel Adventures
My favorite cruise was a 7 night Christmas Markets cruise with AMA Waterways on the Danube. Just an amazing way to see a different city every day and unpacking only once.

My favorite "white sandy beach" vacation was a 13 night stay in Aruba. While only about 21 miles long, we very much enjoyed exploring this beautiful island while taking several days to relax at the beach as well.

My favorite trip of all time was 18 days in Germany. My wife is a first generation American, so our trip was partly to see some of the places where her mother and grandmother were born and grew up. While most have the desire to visit Paris, Rome, Venice, London and Barcelona, we thoroughly enjoyed exploring the various regions of Deutschland, including, but not limited to: The former Berlin wall, the original Cinderella castle (Neuschwanstein castle), and Oktoberfest.
Alex Jacobs Reviews
"Alex answered every question I asked, even the really crazy ones, and gave excellent advice. He recommended a great itinerary on a fantastic ship. His recommendation for parking at Park N Go was superb, and I could not have been more pleased. I plan to call him to say "Thanks!" and pick his brain for the next cruise very soon." ~ Walter H.
"ALEX JACOBS GAVE FAST AND EFFICIENT SERVICE---HELD MY CRUISE RESERVATION FOR A DAY BEFORE BOOKING---TO ALLOW TIME FOR ME TO MAKE MY PLANE RESERVATIONS. ALEX REMEMBERED ME WHEN I CALLED BACK AND I DIDN'T HAVE TO REPEAT ALL THE INFORMATION." ~ Allan S.
"He was courteous, a good listener, tried to hear what it was we were looking for and help to make that happen. When we upgraded and added people, he was very accommodating. He always checked on any information he was uncertain of and made sure he gave me the correct information and as much information about what we were trying to accomplish as possible. He wasn't pushing, but did a great job as public relations in working to give the customer what they wanted." ~ Vicky W.
"Alex really took the time to go through all the details of the trip. Since we are first time cruisers, he went the extra mile and gave me lots of helpful recommendations on do's and dont's, timing, what to expect, activities, etc. I felt very informed after talking to Alex." ~ Jadine G.
"I enjoyed working with Alex Jacobs on our trip. He was extrememly personable and accommodating." ~ Patricia S.
"Well educated on the boat and cruising. very nice person to talk with. " ~ Amy C.