Miles Hoelzel with Blue OdysSea Travel

An Independent Agency in the Avoya Travel Network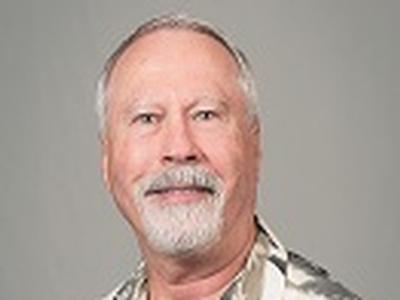 About Miles Hoelzel
Awards/Certifications
Royal Caribbean Expert, December 2015
Princess Commodore, May 2018
My Travel Adventures
My Personal Cruise/Travel History:
Rhapsody of the Seas, 12/1997
Enchantment of the Seas, 12/1998
Grandeur of the Seas, 12/1999
Carnival Celebration, 11/2000
Carnival Triumph, 12/2000
Carnival Paradise, 3/2001
Sea Princess, 6/2001
Radiance of the Seas, 10/2001
Voyager of the Seas, 12/2001
Celebrity Horizon, 12/2002
Rhapsody of the Seas, 2/2003
Radiance of the Seas, 12/2003
Celebrity Millennium, 2/2005
Grandeur of the Seas, 12/2005
Freedom of the Seas, 5/2006
Seven Seas Navigator, 12/2006
Liberty of the Seas, 5/2007
Carnival Victory, 9/2007
Couples Negril Beach, 12/2008
Voyager of the Seas, 3/2010
MSC Poesia, 9/2010
Allure of the Seas, 11/2010
Allure of the Seas, 12/2011
Carnival Magic, 7/2012
Norwegian Epic, 12/2014
Norwegian Getaway, 9/2015
Oosterdam, 12/2016
Azamara Quest, 12/2017
Norwegian Bliss, 5/2018
Regal Princess, 12/2018
Miles Hoelzel Reviews
"Agent got us a booking on cruise that was sold out." ~ Jeanne L.
"We have used this twice. Both times with Miles Hoelzel. He is an awesome agent. Very reliable and quick to respond. We took an Alaskan Cruise and now going to Peru, Ecuador and Panama. " ~ Nalaka E.
"The service was great and response when I needed help was excelent..thanks to Mr.Miles for his help..the experience was awesome " ~ Clement P.
"Great service with a smile" ~ Marsha P.
"Service by Miles was excellent. Always aiming to please, striving to get the best for the client and great instant follow-up to any requests." ~ Alan D.
"Miles has taken care of my travel needs for many years. He always responds quickly and gets the best deals available!" ~ Suzanne M.
"Miles is a great travel planner. He covers all aspects of the trip.Anytime you call him he responds even on his days off. " ~ Nicholas C.
"I've used Miles Hoelzel for years and will continue to do so. I always recommend him to friends and family. " ~ Genia R.
"Miles is such a friendly agent. Have dealt with so many but he treats us as family. He has always been available to any of our needs, and nothing is a small concerns. Hes on the spot and would really take his time with you. I will and have recommeded him to everyone. No complaints from us but just praises for our Miles. " ~ Carolyn V.
"Miles is awesome. He responds quickly every time and offers much appreciated suggestions for travel." ~ Ruth G.
"Good customer service. Nice extra perks. Follow-up after cruise is a nice touch!" ~ Brian W.
"Miles was very helpful and great to answer questions pretty much any day and any time!" ~ Amy S.
"Anytime we called, they were very helpful . I called in a panic one night at 10 pm and I received a call back in 5 minutes. Miles was always on top of things and was extremely pleasant to deal with." ~ Rosemary R.
"Miles answered every question and found me a great stateroom, which fitted my disability needs. He is always delighted to hear from me whenever I call. " ~ Joyce S.
"Easy to reach at unusual hours. Good phone communications. Knowledge of products." ~ Rachel B.
"Miles did a great job in getting us the cruise we were looking for and the OBC. He really went out of he way to help." ~ Steven S.
"This is the 2nd time we have used Miles as our contact. He is a valuable asset to your company. He suggests necessary information, but is never pushy. Just a very nice sales person that we enjoy working with" ~ Jean H.
"This is the second time I have booked with your company using Miles H. He is the best! Always answers me whenever I ask something asap. " ~ Cynthia G.
"Miles was great to work with, clearly explaining the rates, amenities and options for our vacation. He also quickly responded to any questions we had." ~ Catherine P.
"Miles Hoelzel has been great to work with and goes above and beyond in helping in any way he can. He is always available to answer your questions so you have the best travel experience possible." ~ Debra C.
"Miles was very attentive to what we wanted. I would definitely use his help in the future." ~ Catherine H.
"Miles was very competent and resourceful. He went out of his way to find me a better cruise deal than what I already had." ~ Denyse G.
"Miles Hoetzel has always been an excellent agent and his service is 2nd to none. A true pleasure to speak to him concerning my travel needs. He is knowledgeable, professional and compassionate. All my questions and concerns were addressed completely. Thanks for the GREAT experience!!!" ~ David P.
"Miles Hoetzel works really hard at fulfilling my requests." ~ Laura R.
"Myles gave great service and we appreciated the fact that he knew the ship we were talking about and could make recommendations on the fact that he'd been on the ship" ~ Laurie F.
"Miles was extremely responsive to all questions and concerns that we had. Had good suggestions for having a great time on the ship." ~ Nicole J.