Jared Roberts with Five Senses Travel LLC

An Independent Agency in the Avoya Travel Network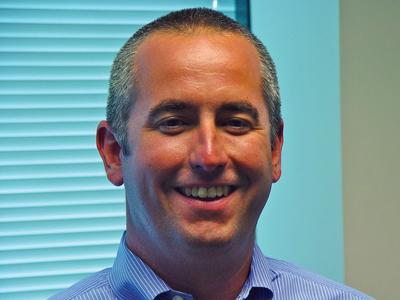 About Jared Roberts
I've worked in marketing and communications, launched a tech startup and managed programs for a regional non-profit. But my passion has always been travel. That is why I opened Five Senses Travel, an Independent Agency in the Avoya Travel Network.

Travel isn't just about going somewhere. It's about experiencing it. We help build memorable and accessible vacations for EVERYONE!

-Feel the cobblestone streets under your feet while exploring an ancient alleyway
-Taste the decadent flavors in your first bite of molten lava cake
-Smell the saltwater blowing off the ocean while relaxing in your beach chair
-Hear the marriage of horns and drums as of you enjoy an energetic local band
-See the one-of-a-kind crafts and clothing in the course of shopping your way through the central market

I have as much fun researching a new trip as I do visiting a new place. So give me a call to take the stress out of planning your next adventure.
Awards/Certifications
Celebrity Cruises - Five Star Academy Certified Travel Partner
Norwegian Cruise Line - Master's Degree
Princess Cruises - Commodore
Royal Caribbean International - Master of Adventure
Carnival Cruises - Extraordinary Explorer
Cruise Lines International Association (CLIA) - Certified Cruise Counsellor (CCC)
My Travel Adventures
Hiked into the Grand Canyon to visit Supai Village and swim in the aqua blue waterfalls.
Flew in a helicopter into Waimea Canyon in Hawaii.
Jumped in the Blue Lagoon in Iceland after a night out in Reykjavik.
Ziplined in Roatan, Honduras.
Spent a day in the Augustiner tent at Oktoberfest in Munich.
Kayaked through the mangroves in Key West.
Biked along the canals in Amsterdam.
Skied out west from Mammoth to Grand Targhee.
Watched street performers on Royal Street in the French Quarter.
Swam with stingrays in Grand Cayman.
Sampled Belgian beers in Brussels.
Jared Roberts Reviews
"Excellent customer service from Jared!!!!!" ~ Linda C.
"We have appreciated all the help we receive from your agent Jared Roberts. He has been very patient, kind and courteous " ~ Raymond T.
"Easy to work with." ~ Christopher R.