We surveyed 60 Avoya staff and travel agents in the Avoya Travel Network who had the opportunity to spend time on Perfect Day at CocoCay. From epic waterslides, tranquil cabanas, serene beaches, and delicious places to eat, this slice of paradise is a perfect mix between a private island and a theme park.
Read on to see a summary of their reviews including must-do things, tips, favorite activities at Royal Caribbean's CocoCay, and why you'll want to include this port in your next cruise itinerary…
Who is CocoCay ideal for?
Collectively, we all found there was something for everyone, including families, couples, seniors, and solo travelers. The environment provides activities for those seeking the same thrilling adventures you can find onboard Royal Caribbean ships, spacious areas for soaking in some Vitamin D and sea, and after an enjoyable day you can munch on delicious burgers and snacks, or sip on a refreshing cocktail at the swim-up bar (what more could you ask for!).
Perfect Day at CocoCay offers all the amenities you could hope for in a Bahamian vacation. Aside from sharing the island with your fellow cruisers, you won't help but feel like the island is yours for the day.
Directly from a Travel Expert: 'Coco Cay is a large and lush playground, ideal for all ages. There is something for everyone, an area for everyone's tastes.'
Favorite CocoCay Activities
Ziplining across the Wave Pool, plunging down the waterslides, and simply chilling at the beach were among the wide variety of responses. At CocoCay your options are truly limitless. Fan favorites included the Wave Pool and pools, the 'Up, Up and Away' Hot Air Balloon ride, relaxing and snorkeling at the beach, and the waterslides at the Thrill Waterpark. No matter what vacation pace you're at, you'll be sure to find something fun and relaxing.
Explore Royal Caribbean itineraries and deals here.
Among all the activities, hands down the Thrill Waterpark and Wave Pool were big hits. Each of these amenities can be enjoyed by guests of all ages and paces as they vary by 'difficulty' level. You'll find slides suitable for small children, seniors, and for those that love extreme adventure. Get ready to smile big!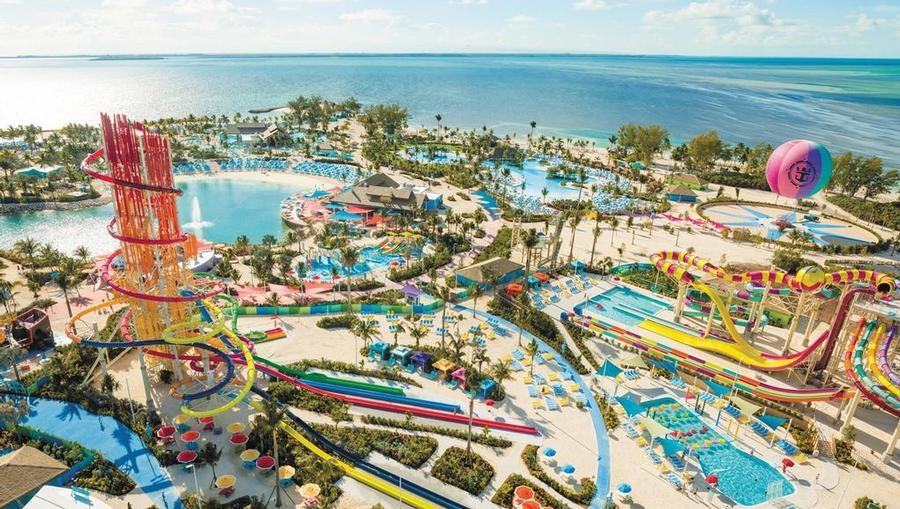 Directly from a Travel Expert: 'Daredevil's tower, Splashwash Bay, Wave Pool, and of course the swim-up bar'
Top Tips for Time Spent on CocoCay?
While you'll be able to enjoy the perks of a private island, there are also other cruisers enjoying CocoCay, so it is highly recommended to plan your day ahead of time and get to the island as early as possible if you'd like to explore and experience multiple activities.
Before arriving at CocoCay, Royal Caribbean provides all guests with a map and this is a helpful way to see everything and plan your day accordingly.
Another highly suggested tip is to bring sunscreen, apply it, and reapply again. While temperatures can vary depending on when you visit, the Bahamas usually promises warmer weather all year round.
Directly from a Travel Expert: '1) There are multiple beaches to enjoy. Most people tend to hit the round bay beach closest to the ship, but you can easily avoid any crowds by going to the large beach to the left or the furthest which is straight ahead past the pools. 2) Your shipboard drink package applies to CocoCay as well. 3) Beach water is shallow with basically no surf so it is great for small children.'
Favorite Cocktails
Whether you find yourself at the swim-up bar at the pool, the floating bar in the ocean, ordering drinks beachside or living it up at the Coco Beach Club, you can expect the best-in-class cocktails. Favorite alcoholic drinks included the Miami Vice (a frozen cocktail that is half piña colada and half strawberry daiquiri), ice cold beers, both bottled and on tap, Bahama Mamas, and Coco Locos. Beach, paradise, and drink in hand, it doesn't get better than this.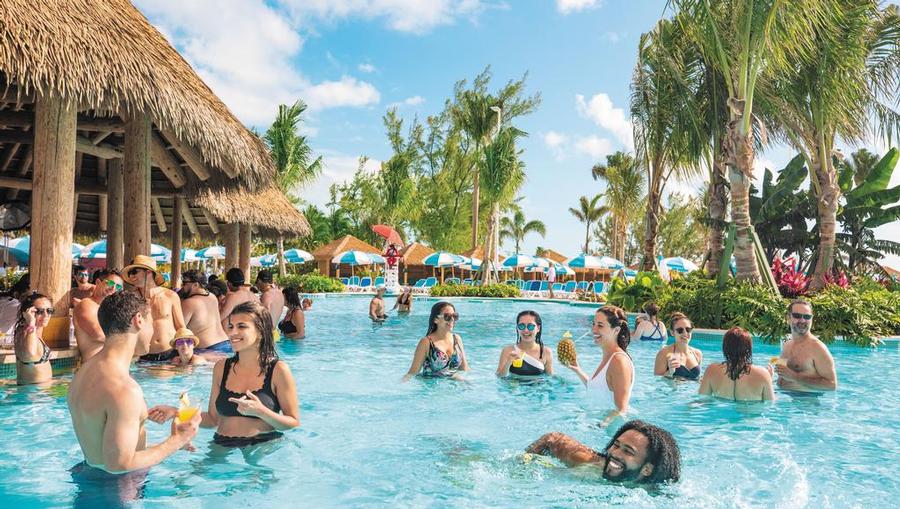 Related: The Best Cruise Beverage Packages & Destination Drinks
What's worth paying extra for that is not included in your cost?
There are a few things at CocoCay that are not included in your cruise fare. You can review more details of specific costs once you're onboard your ship, however, many members of the Avoya staff and Independent Agents in the Avoya Travel Network found paying extra for the Waterpark and Jet skis worthwhile.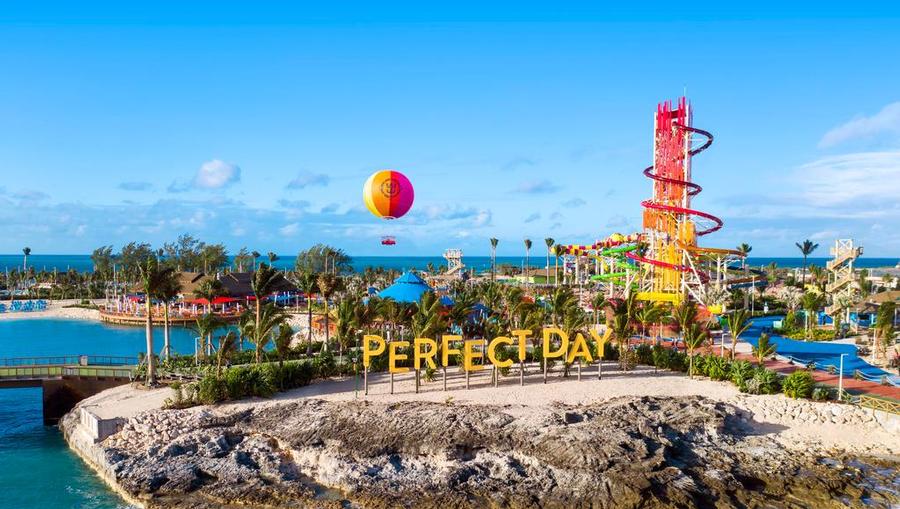 Other Thoughts, Recommendations, and Tips for Cococay...
There's a lot to see, explore and do. For that matter, it is highly recommended to bring comfortable walking shoes. You can bring a bag with beach essential items like sunscreen, a hat, sunglasses, or sandals, and if you don't feel like carrying it around, feel free to check it into the lockers found on the island.
Directly from a Travel Expert: 'I was really impressed with the whole island. It was easy to get to and from the ship and the little trolleys were awesome on the way back (especially in the heat). Really fantastic place to relax and enjoy the beach.'