With gems such as London and Dublin, and all the stunning scenery, charming villages, and ancient sights surrounding these cities, now's the time to book a tour to Britain or Ireland (or both) so you can experience some of the best destinations in Europe! Our travel experts have picked out some of the best places to visit while you're there, plus we've included some amazing deals so you can travel with the best value. Here's a look at everything you need to know about touring Britain and Ireland…
Limitless Discoveries in Britain
There is always more to discover when touring Britain. Tour companies such as Trafalgar Tours and Cosmos provide expert guidance and VIP access to some of the best landmarks in the region so you can experience these destinations like a local.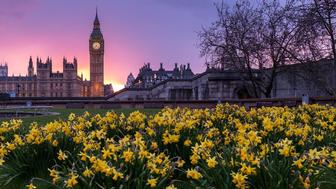 Here's some of the best spots to visit while in Britain:
Great Britain is made up of England, Scotland, and Wales – three amazing countries rich in history. Landmarks such as Big Ben, Edinburgh Castle, and the London Eye are a few of the most popular spots to visit; all of them wonders of architecture inspiring travelers to visit from across the globe. Fascinating places such as the Stonehenge rock formations in Wiltshire, England or Scotland's freshwater Loch Ness, the origin of the fabled, 'Loch Ness Monster', will have your imagination whirling with wonder. From the golfing grounds of St. Andrews, to Harry Potter filming locations, to walking the same paths Shakespeare once did in his birthplace of Stratford-upon-Avon, a Britain escorted tour with Trafalgar or Cosmos is sure to fulfill the vacation dreams you've always imagined!
Book with Avoya to receive savings and free perks with these top tour providers:
Picture-Perfect Ireland
Let a top Ireland escorted tour provider such as Brendan Vacations or Monograms, deliver the vacation to Ireland you've always imagined. Your local guide will make sure your trip is worry-free and fun-filled so you can get the most out of your time in this beautiful country.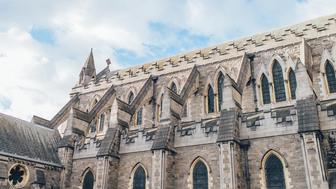 Here's some of the best spots to visit while in Ireland:
Get familiar with the wonderful vibes in essential Irish cities such as Killarney, Limerick, Dublin, and Belfast as you see attractions, sample cuisine, and get to know the locals at your own relaxing pace. St. Patrick's Cathedral, Trinity College, and Blarney Castle in Dublin are perfect stopping points for history and architecture buffs, while the Cliffs of Moher and Ring of Kerry will dazzle those who love breathtaking views of natural landscapes. Check out The Titanic Experience center in Belfast where you can learn all about the fascinating construction of the ship; visit the Lakes of Killarney, a photographer's dream location; or stop for a Guinness in one of Ireland's signature pubs.
Book with Avoya receive savings and free perks with these top tour companies:
Are you ready to book your escorted tour to Britain or Ireland? If so, call the toll-free number at the top of this page and we'll connect you with an Independent Vacation Planner who will be happy to assist!
Related: Check out our must-visit Europe destinations for 2017 to discover even more vacation destinations!