Going on a world cruise is a once-in-a-lifetime opportunity that many people dream of experiencing. You can take the plunge with the epic Oceania Cruises 2023 Around the World Cruise.
This cruise departs from San Francisco, California on January 15 and arrives back in New York City, New York on August 3 after 200 incredible nights. Along the way, you will visit 96 ports in 33 countries and four different continents.
As you travel the world, you can also enjoy 20 overnight stays for a chance to really soak in the journey. Get ready to hop onboard the luxurious ship Insignia and embark on your world journey with Oceania Cruises.
Contact a Travel Advisor in the Avoya Travel NetworkTM or browse here to see everything Oceania Cruises has to offer for your next vacation.
Overnight Stays to Start Dreaming About
One of the most exciting parts of an Oceania world cruise is the opportunity to stay overnight at some amazing destinations. This once-in-a-lifetime cruise features spectacular overnight stays, giving you a chance to explore your ports of call more fully.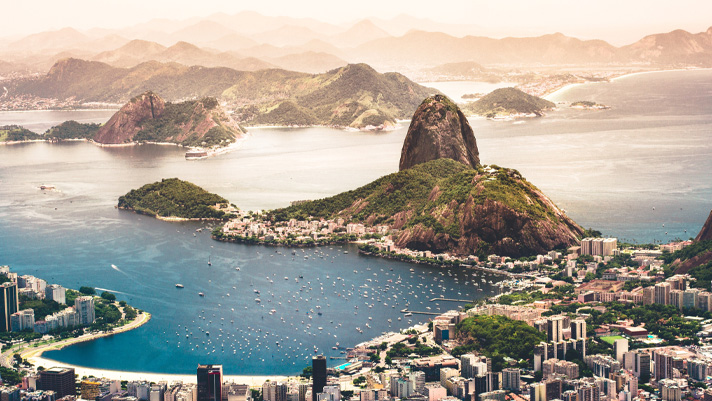 World Cruise Destination: Rio de Janeiro, Brazil
In South America, two of the highlights include Buenos Aires, Argentina in February and Rio de Janeiro, Brazil in March. In Buenos Aires, you can take in the culinary culture and visit the beautiful open-air museum El Caminito, while in Rio de Janeiro, you can plan for a visit up to the iconic Christ the Redeemer statue and take in the spectacular views.
In April, the cruise will be stopping at Mahe, Seychelles where you can relax on the splendid white sand beach or snorkel in the sparkling clear water. Later in April, your epic world adventure will visit Dubai, UAE, where you can marvel at the ultra-modern metropolis with some of the tallest buildings in the world and even ski down an indoor ski hill! At the end of the month, an overnight stop in Mumbai will give you the chance to explore the gorgeous temples of the city, as well as its many UNESCO World Heritage Sites.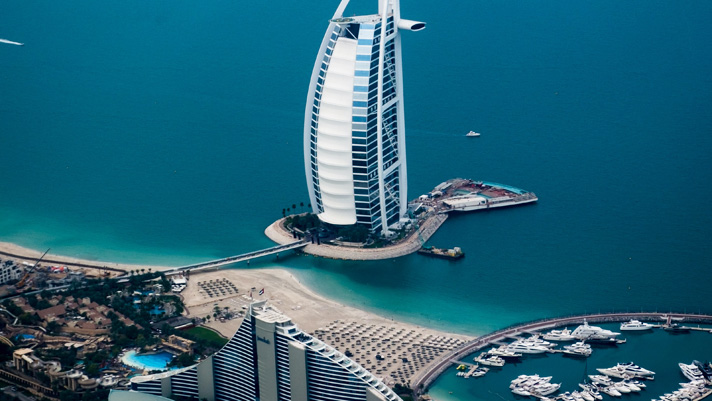 Oceania World Cruise Destination: Dubai, India
From there, the cruise heads to Bangkok, Thailand for a visit to the city's massive gold Buddha, followed by overnight stays in Bejing and Kyoto in June.
Shoreside Events and Overland Tours
Every Oceania world cruise offers an array of shoreside events designed by the cruise line's destination specialists to bring the local culture to life for the world explorers that are along for the exclusive journey.
During the 2023 sailing, the first shoreside event will be a lively cultural fair in Buenos Aires complete with tango lessons, a puppeteer show, and local gourmet food. In Cape Town, South Africa, travelers are offered a stunning winery tour and tasting complete with a live Marimba band, and, in Dubai, the mysteries of the Arabian desert will unfold before you with live Bediun performances and an exciting 4-wheel ride through the Dunes. You will also get to visit a stunning Burmese monastery and experience a candlelit dinner at a cave in Ha Long Bay, Vietnam.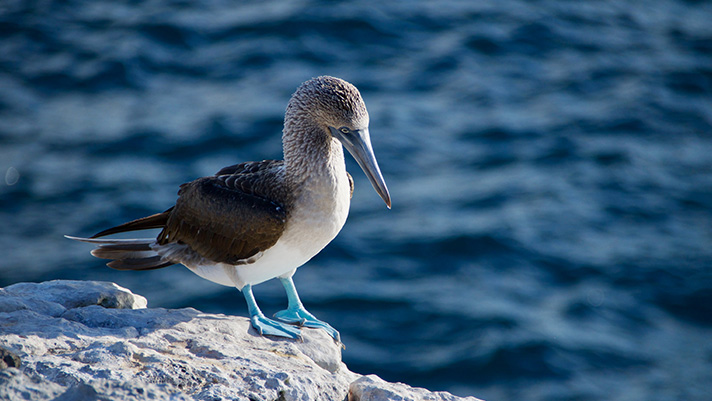 Oceania World Cruise Destination: Galapagos Islands
For those who want to spend even more time ashore, the optional, multi-day overland tours provide an opportunity to delve deeper into the fantastic destinations. In January, travelers can opt to take a four-day Wild Wonders of the Galapagos tour to explore the marvels of the Galapagos Islands.
Other overland tours in South America include journeys to Machu Picchu, the ruins of Tambo Colorado, and the thundering Iguazu Falls. Later in your journey, you can choose to discover the Namib Desert, visit a private reserve in Zululand, and take a three-day Safari adventure in South Africa's Kruger National Park. Near the end of the cruise, you will also have the opportunity to visit giant pandas at a research facility in Xiamen, China.
Insignia: Your Luxury Home Away From Home
There is hardly a better option for a ship to sail around the world on than Oceania Cruises' Insignia. With a 684-guest maximum, the ship offers an excellent guest-to-staff ratio to ensure that all of your needs are met.
Discover the beauty of Oceania's Insignia.
The recently renovated ship has been completely transformed and reimagined, including all of the suites and staterooms, which are now filled with charming neoclassical furniture. The ship's public spaces have also been refreshed with designer furnishings, contemporary new color palettes, and beautiful custom light fixtures. The teak decks also have exquisite stone and tile work.
The suites and staterooms on Insignia offer plenty of space for exceptional comfort during your months at sea. Amenities include the Oceania Cruises ultra-tranquility bed, 24-hour room service, unlimited refreshments, and WiFi.
While onboard, you also have a variety of incredible dining options to choose from, with the main one being The Grand Dining Room, which serves up a delicious array of continental dishes. You can also enjoy authentic Tuscan cuisine at Toscana, classic steakhouse dishes at Polo Grill, and alfresco dining at Terrace Cafe.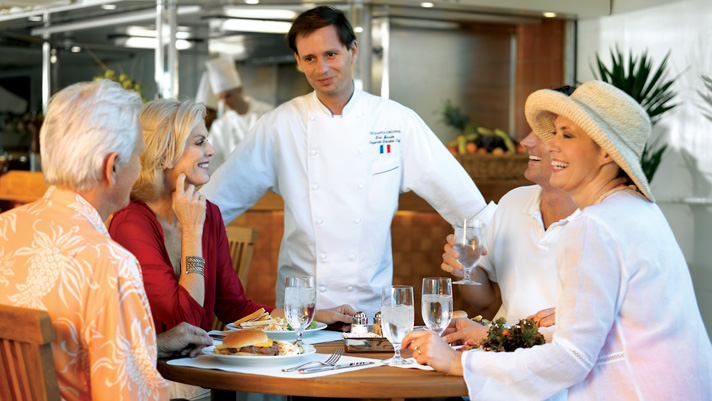 Enjoy delicious world-class cuisine at the Waves Grill onboard Insignia.
There are a variety of entertainment options onboard as well, including musical performances, guest lecturers, and a Monte Carlo-style casino.
If you have always wanted to travel the world, there is no better way to do it than onboard a luxurious cruise ship that will bring you to some of the world's most amazing destinations in comfort and style. The 200-night Oceania World Cruise in 2023 promises big adventure and incredible sites to see. It's a once-in-a-lifetime cruise that you don't want to pass up, and, best of all, you can book with Avoya today.
Call the number at the top of this page to be connected with a Travel Advisor in the Avoya Travel NetworkTM who can help you get the best price, navigate COVID-19 restrictions, and answer any questions you have about Oceania Cruises.