Read Time - 7 mins & 33 secs
With more than 450 ports of call across the globe, Oceania Cruises offers guests the opportunity to explore diverse landscapes and experience a wide range of cultural and culinary traditions.
With the debut of their new 2021-22 Tropics and Exotics Collection, Oceania is expanding their already vast offering of exciting itineraries to boutique ports of call around the world.
In 2021, Oceania Cruises will begin offering 75 brand new itineraries and 10 new ports of call. If you happen to have a spare six months, you can even book the incredible Around the World in 180 Days cruise, which will take you to 91 ports in 44 countries on six continents in the ultimate globe-trotting adventure!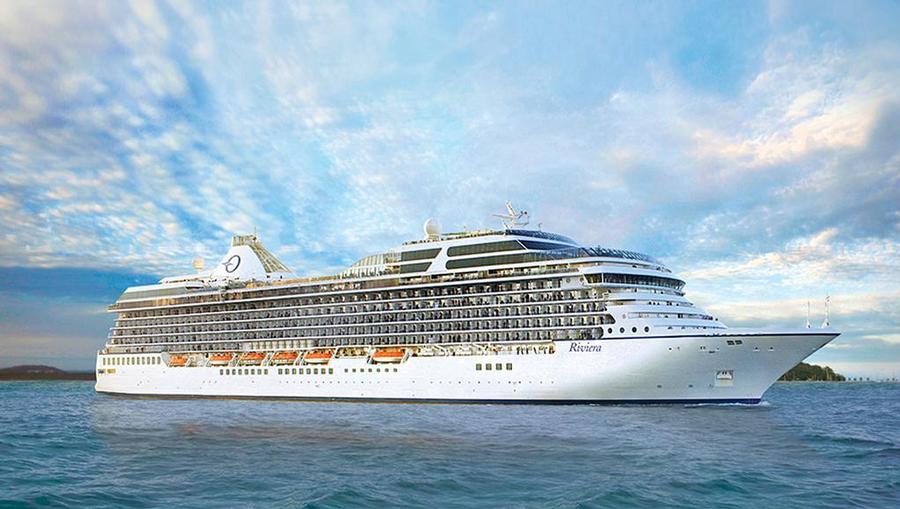 Even if you can only get away for a week or two, you'll find a 2021 Oceania Cruise adventure to love. Whether you want to dance the night away in Buenos Aires, explore Amazon rainforests, or cruise past glaciers in Antarctica, Oceania has an itinerary that is sure to delight.
Best New Ports of Call
Beginning in 2021, Oceania Cruises' Tropics and Exotics collection of itineraries boasts 10 new ports of call. Here are a few of the highlights.
Îles des Saintes, Guadeloupe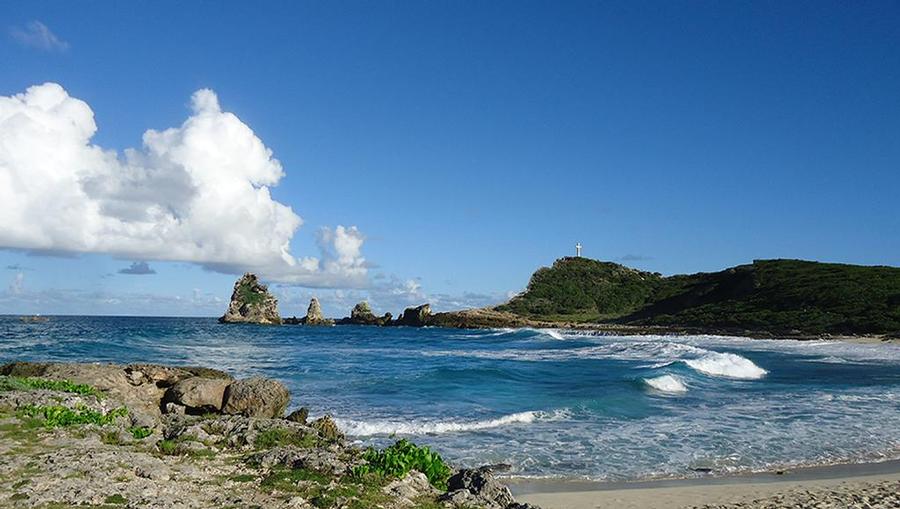 Îles des Saintes is comprised of eight undeveloped islands off the coast of Guadeloupe, only two of which are inhabited. These unspoiled islands offer visitors a glimpse of the Caribbean that can be hard to find.
Largely undeveloped and free of sprawling resort complexes and chain restaurants, Îles des Saintes is the perfect place to go when you want to truly unplug.
You could happily spend a day with your toes in the sand and a book in your hand, but those who prefer to stay active can opt for a hike, a dive, or just a stroll down the cobblestone streets of Borg, a small village that overlooks the Les Saintes Bay, which has been recognized by UNESCO as one of the most beautiful bays in the world.
Whittier, Alaska
If unspoiled and minimally populated destinations appeal to you, but you'd prefer snow to sand, you'll be thrilled that Oceania has added Whittier, Alaska to its list of ports of call.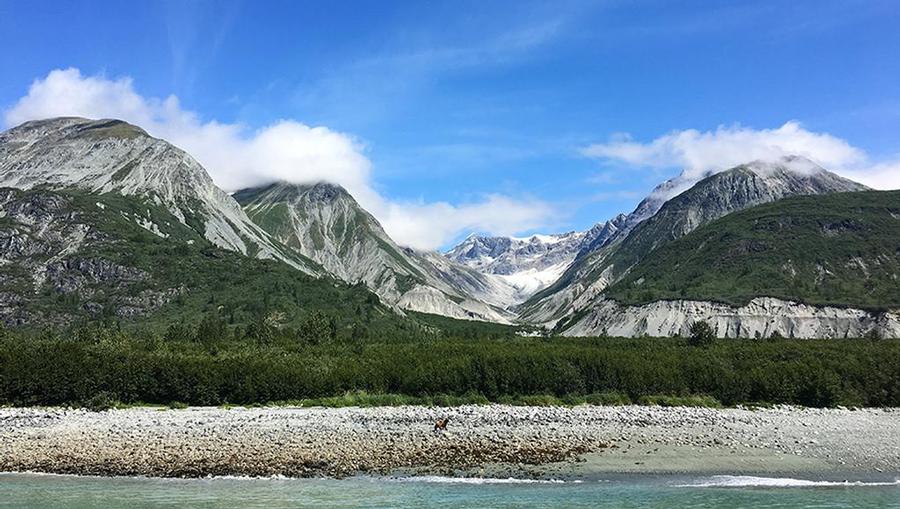 Once a stop on the portage route of the Chugach people and later part of the route covered by prospectors during the Klondike Gold Rush, Whittier became a secret military outpost during World War II.
Today it is home to just over 200 people, making it the ideal destination for those who want to experience the unspoiled natural beauty of Alaska.
From the towering glaciers and imposing coastal mountains you'll see as you cruise to port, to the charming 2.5-mile train ride you'll take into the town of Whittier, this promises to be a port to remember.
Port Arthur (Tasmania), Australia
Once a convict settlement, Port Arthur is now one of Australia's most significant UNESCO World Heritage Sites. Today, the prison buildings have been converted to museums, and visitors from around the world come to learn about the peninsula's dark history and to appreciate it's striking natural beauty.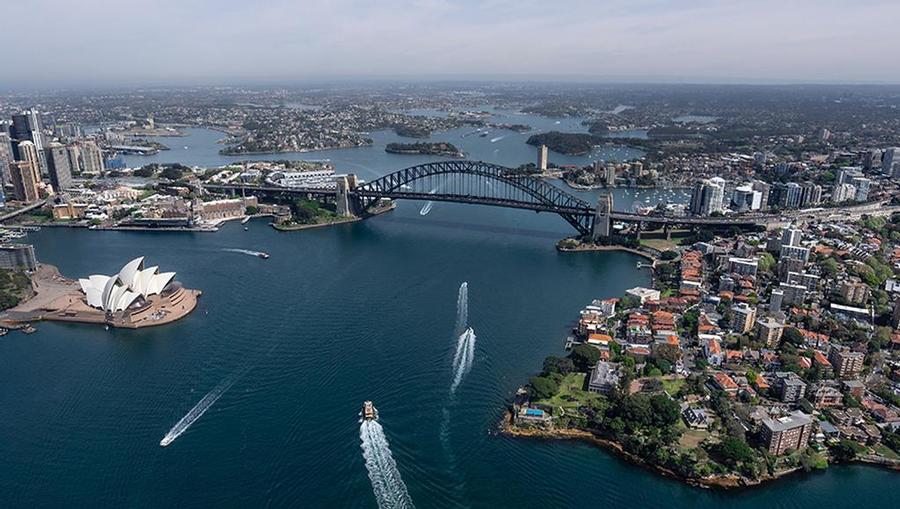 The waterfalls that tumble over 1,000 foot cliffs into the Tasman Sea once kept prisoners from escaping, but today they welcome travelers who are eager to come ashore.
Mystery Island, Vanuatu
A day spent exploring Mystery Island is a chance to indulge your Swiss Family Robinson fantasies. This uninhabited island has no electricity, roads, or telephone lines, giving you the opportunity to explore a deserted island, safe in the knowledge that all the conveniences and luxuries of modern life are just a few minutes away aboard ship.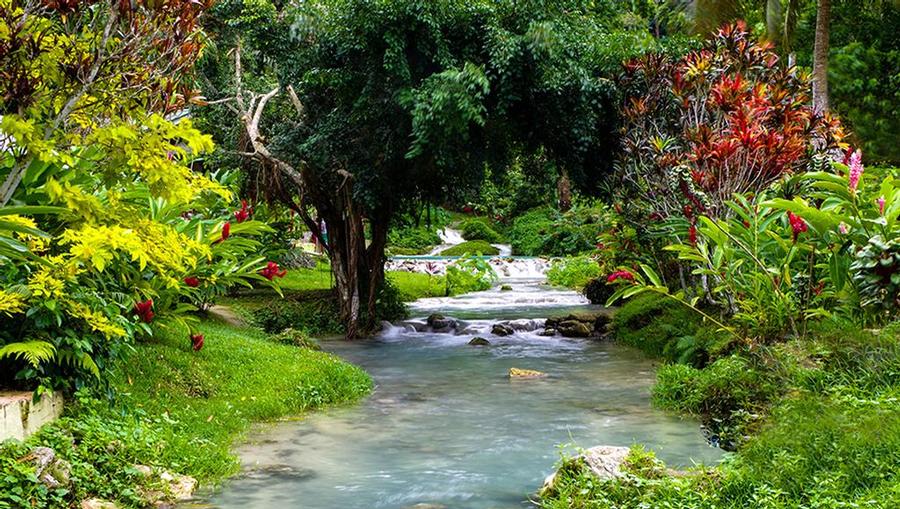 You can give yourself a tour of this tiny island in about 30 minutes, but you'll want to make sure to save some time to snorkel in the protected marine sanctuary that surrounds this slice of paradise.
Panama City, Panama
There is so much more to Panama than its most famous attraction, and a stop in the port of Panama City allows you to both marvel at the iconic canal and immerse yourself in the Panama's rich culture.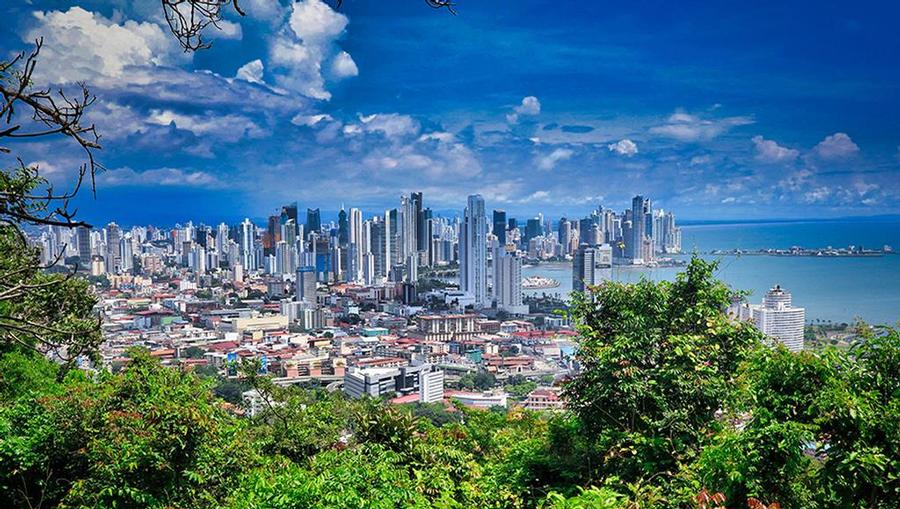 The city is located at the Pacific entrance to the Panama Canal and watching the Miraflores Locks in action is something every visitor to the area should do. It's just not all you should do.
Panama City was founded in 1519, making it the oldest continuously inhabited European settlement on the Pacific coast, and visitors should be sure to explore the historic town center, which was dedicated as a UNESCO World Heritage site in 2003.
Unbeatable Itineraries
In addition to the new ports of call, Oceania has added 75 new itineraries for a total of 105 incredible cruise adventures. From seven-day cruises form Lisbon to Barcelona to 71-day explorations of the Caribbean, 2021 Oceania cruise itineraries offers something for everyone.
Explore 2021-22 Oceania Cruises Itineraries so you can lock in a sailing and be one of the first to experience their new offerings!
Caribbean
Perhaps the most iconic cruise destination in the world, the Caribbean offers the crystal-clear waters, gently swaying palms, and tropical breezes that many people associate with cruise vacations.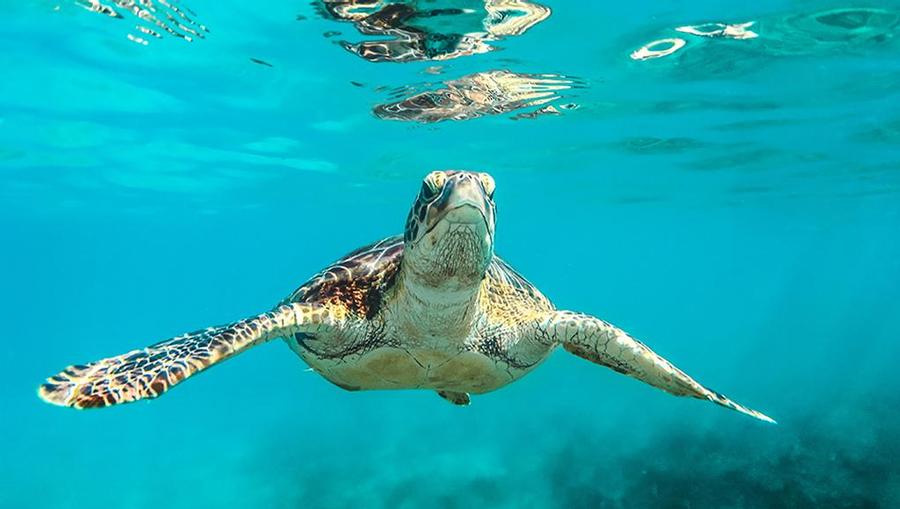 That is, of course, not all there is to do in the Caribbean. The Tropics and Exotics Collection includes Caribbean itineraries with stops in the multicultural island nation of Barbados, the boutique port of Bonaire, and the urban capital of Panama City. Here is one highlight of Oceania's 2021 itineraries to the Caribbean.
Featured Itinerary: Crystalline Caribbean
On this 10-day cruise aboard Sirena, you will depart from and return to the beautiful port in Bridgetown, the capital of Barbados, where you'll have the opportunity to explore its historic downtown.
Upon departing Barbados, you'll cruise the Atlantic for one day before stopping in a different tropical port on each of the remaining days of your trip.
Stops on this cruise include ports in St. Barts, Antigua, Dominica, Martinique, St. Lucia, Trinidad and Tobago, St. Vincent, and one of Oceania's newest ports of call, the stunning Îles des Saintes in Guadeloupe.
South America
From stunning beaches and tropical rainforests to ancient ruins and even Arctic glaciers, Oceania cruises to South America offer an incredible range of interesting and exciting ports. With cruises to Chile and Argentina as well as Brazil, Uruguay, and Antarctica, Oceania Cruises offers something for everyone. Here's one of our favorites.
Featured Itinerary: Transit of the Americas
On this 18-day cruise, you'll depart from Miami, pass through some of the best ports in North, Central, and South America, and finish your voyage in Lima, Peru's cosmopolitan capital city.
During your two and a half week adventure, you'll pass through 14 ports in nine countries and get the opportunity to experience passage through the Panama Canal.
On your voyage, you'll have the chance to visit Mayan ruins in Mexico, tropical rainforests in Belize and Costa Rica, ancient temples in Guatemala, and in the final days of your cruise, you'll have the chance to see Machu Picchu, the breathtaking "Lost City of the Incas."
Europe
From the sunny Greek Isles in the Aegean Sea and the rocky coastline of the Adriatic to the fjords of Scandinavia and transatlantic cruises that will take you from Miami to the Mediterranean, Oceania offers a stunning variety of European Cruises. Here is one of the new European itineraries from the Tropics and Exotics Collection.
Featured Itinerary: Carefree Crossing
Perfect for the cruiser who loves having some peaceful time at sea to relax and enjoy the ship at start of a vacation, this 17-day cruise departs from Miami and cruises for two days before stopping in Bermuda on day four.
The transoceanic voyage continues with six more leisurely days at sea. You'll arrive in Lisbon well rested and ready to explore on day 11 of your trip.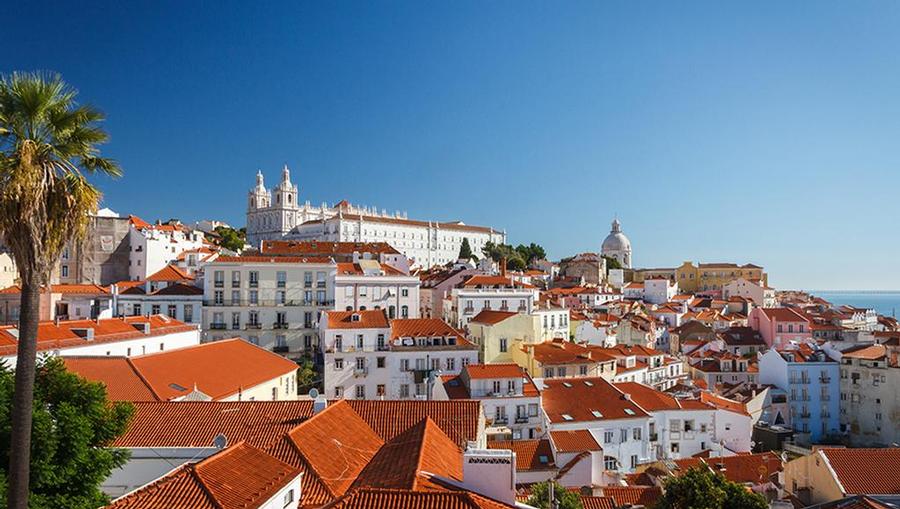 Your next two three ports of call will give you the chance to experience the rich culture and cuisine of Spain. After that, you're on to the glitz and glamor of Monte Carlo.
On Day 17, you'll arrive in Provence where you can explore old Marseille or stroll alongside the region's famous lavender fields. On the last day of your adventure, you'll return to Spain and disembark for the final time in beautiful Barcelona.
The Oceania Suite Experience
Oceania Cruises is known for offering a refined experience for the sophisticated traveler. All their staterooms boast Oceania's custom-designed Ultra Tranquility beds, which are made up with down pillows and comforters and feature 3,000 micro-springs for the most peaceful night's rest imaginable.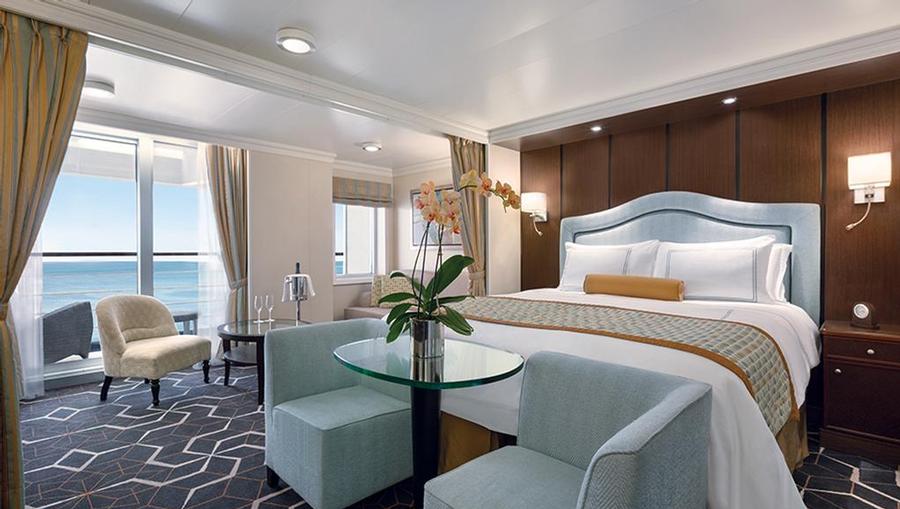 Oceania suites take the comfort and luxury to the next level with additional space, designer touches, tons of complimentary extras, and 24-hour butler service.
Suite options vary by ship, but all suite guests can expect to enjoy an incredibly luxurious experience. There are a range of suite levels, and they vary in size from ship to ship, with smaller suites providing a generous 322-square feet and the largest suites coming in at a palatial 2,000-square feet.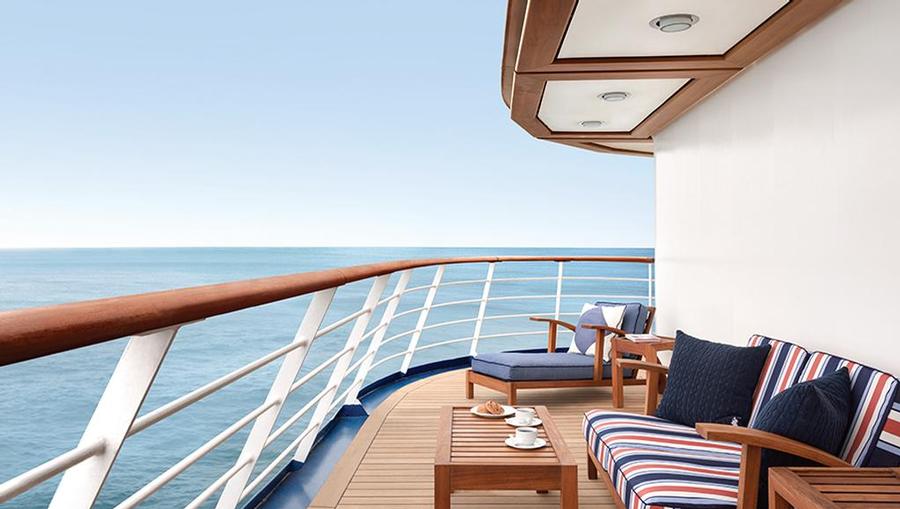 All suite guests will enjoy complimentary laundry services, Bulgari amenities, unlimited access to the Aquamar Spa Terrace, the option to order in from specialty restaurants, shoe shine service, and cashmere lap blankets for keeping cozy on your private teak veranda.
Related: Oceania Cruises' Voyages to Europe and the Mediterranean