Award-winning cruises. State-of-the-art design. World-class dining. Elegant accommodations. And, with a wide selection of itineraries to choose from across Europe, the Caribbean, Alaska, and beyond, it's no wonder why for the 14th consecutive year, Celebrity Cruises was awarded 2021 Best Premium Cruise Line by Travel Weekly's 19th Annual Readers' Choice Awards.
As COVID-19 restrictions ease, there's no better time to get back to traveling and onboard Celebrity Cruises. From June 12, 2022, all air passengers, regardless of vaccination status, no longer need to present a negative COVID-19 test to enter the United States. For the safety of the crew and passengers, Celebrity Cruises continuously updates its requirements as protocols change.
Celebrity Cruises itineraries include exciting destinations, from the fjords of Alaska to sunny Caribbean beaches to ancient landmarks in the Mediterranean. Here's a look at our top picks for your perfect 2022 vacation.
Contact a Travel Advisor in the Avoya Travel NetworkTM or browse here to see everything Celebrity Cruises has to offer for your next vacation.
Soak Up the Sun on a Caribbean Cruise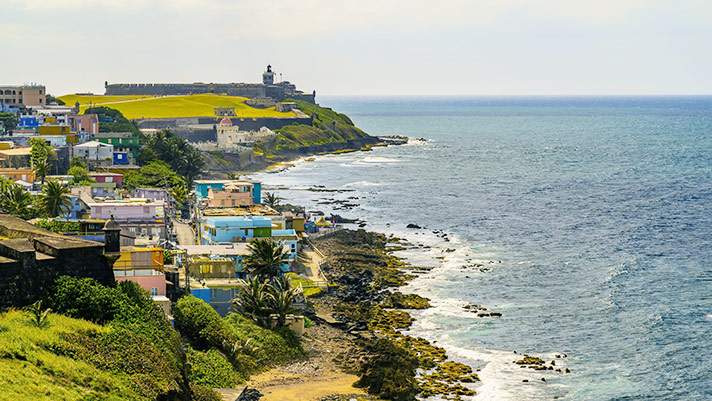 You have plenty of itineraries to choose from when getting away on a Celebrity cruise to the Caribbean, including our favorite, a dreamy 7-night vacation from Fort Lauderdale, Florida. Sail first to San Juan, Puerto Rico, where you can explore its lush landscape, sandy beaches, and city highlights. Spirited sightseers can book a tour at Bacardi Rum headquarters.
Scenic Tortola is next, where you can explore the history and culture of the island before sampling local cuisine or snorkeling in its turquoise waters. Before returning to Florida, the final port of call is Basseterre in St. Kitts and Nevis. Here you will find artisan shops, historical sites, and more.
Head North on an Alaska Cruise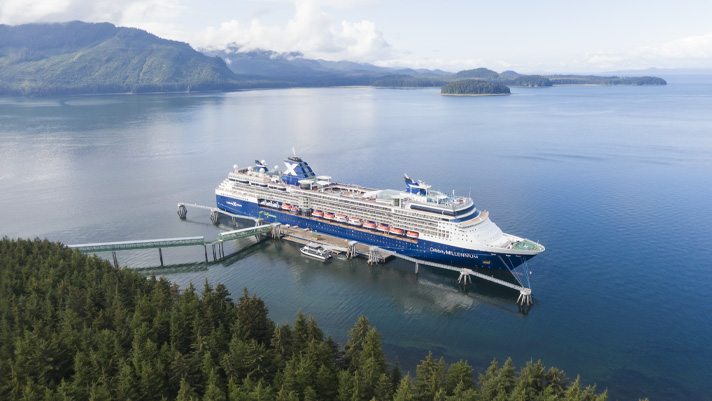 Travelers eager to explore the wilds of Alaska can take it all in onboard one of several cruises, such as our top pick, an 8-night Alaska roundtrip cruise from Vancouver, B.C. This metropolitan hub offers plenty to do, from hiking or skiing on nearby Whistler to exploring its diverse cultural scene.
As the cruise gets underway, the ship sails through the famous Inside Passage, which boasts impressive scenery and wildlife. The first stop is at Icy Strait, which offers you another opportunity to spot wildlife such as whales, eagles, and brown bears.
Next, you will be transported back to the heyday of the Klondike Gold Rush with a stop at Skagway. Its downtown features restored 19th-century buildings and a historical museum. Then the Alaska cruise heads to Tracy Arm Fjord for breathtaking sights and sounds. Juneau, the capital city of Alaska, is the final stop before the cruise returns to Vancouver.
Explore Charming Cities on a Mediterranean Cruise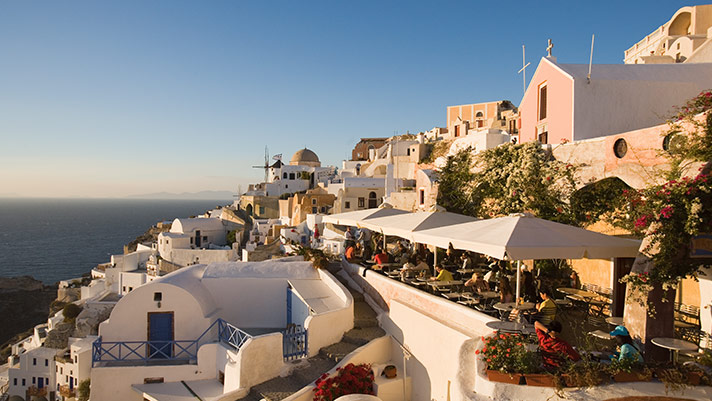 Another incredible destination option for your 2022 vacation onboard Celebrity Cruises is Europe, which includes voyages to hot spots along the Mediterranean like Italy, Greece, and more.
For a taste of the Mediterranean, our top choice is a 10-night cruise onboard Celebrity Constellation that takes you around Italy, Greece, and Turkey. Departing from Ravenna, Italy, the cruise heads to Katakolon, Greece, near the famed Olympia. Here you can immerse yourself in the history of the Olympic Games with a visit to the ancient stadium and gymnasium. Traditional Greek cuisine makes a tasty endcap to the day.
Departing the birthplace of the modern-day Olympics, the cruise heads to picturesque Santorini, home of the iconic whitewashed houses. Then it's on to Ephesus, Turkey, which houses the ancient city's UNESCO World Heritage ruins. The popular Greek city of Mykonos is the next port of call, followed by Athens, home to the Parthenon and Acropolis Museum. After exploring other Greek ports, the ship returns to Ravenna, where guests are only a short distance from Venice.
What to Expect Onboard Celebrity Cruises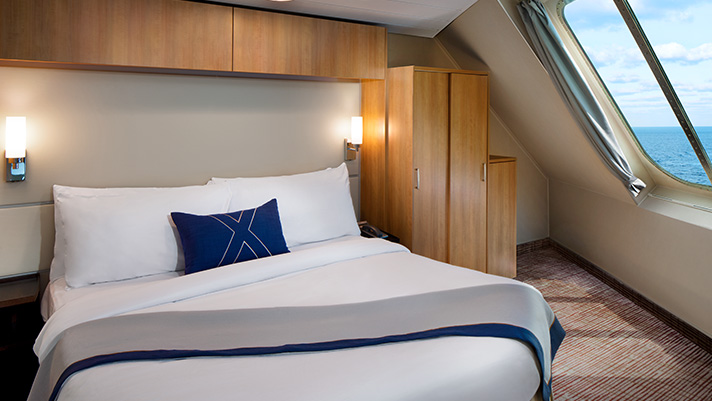 Celebrity Cruises offers plenty of variety when it comes to accommodations. You can choose between an inside, ocean view, or veranda stateroom or opt for a suite with The Retreat®. The Retreat® includes luxury accommodations, a private restaurant, lounge, and sundeck, with complimentary dining available around the clock.
Guests rave about the friendly and helpful demeanor of the onboard staff, so future travelers can rest assured they'll be in good hands while at sea. With nightly entertainment onboard, it's easy to find things to do in the evening. Several shows include acrobatics, dance, comedic acts, and live music. Guests can also relax and rejuvenate while at sea with the onboard spa and wellness center. Fitness programs include F45 classes, Peloton® cycling, and LIT Bungee Fit. Weight machines and cardio equipment are also available for fitness enthusiasts.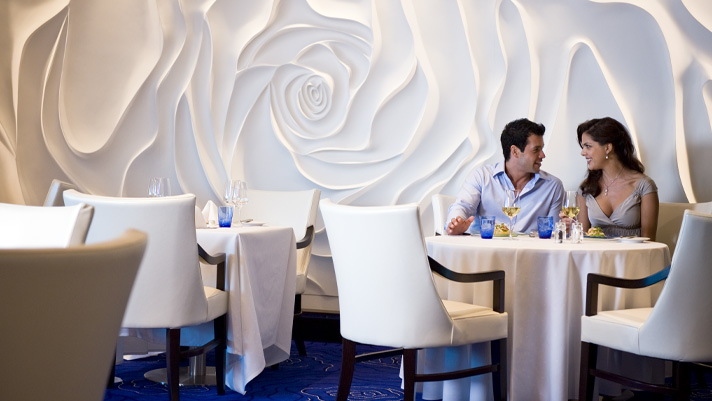 TravelAge West Magazine's WAVE Awards has awarded Celebrity Cruises 2020 Best Onboard Dining – an award Celebrity Cruises has received for the last eight consecutive years. World-class dining options abound, with up to a dozen distinct restaurants, plus bars, lounges, and clubs. Wine enthusiasts can expand their palate at the onboard wine bar.
Guests can dine at one of the complimentary onboard restaurants, such as the Main Restaurant, which features an expansive menu with fare such as jerk spiced chicken or aged prime rib. Healthy diners will appreciate eating at the spa café, while the casual Oceanview Café serves up options such as pizza and sushi. There are plenty of specialty restaurants, too, at an additional cost.
Book With Confidence
Guests ready to set sail onboard Celebrity Cruises for their 2022 vacation can turn to one of Avoya Travels' Independent Travel Advisors, who are available to help with the booking process from start to finish.
Call the number at the top of this page to be connected with a Travel Advisor in the Avoya Travel NetworkTM who can help you get the best price, navigate COVID-19 restrictions, and answer any questions you have about Celebrity Cruises.