South Pacific: Top Destination Highlights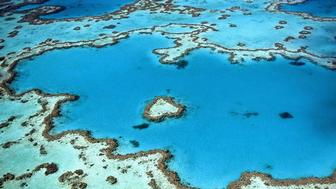 When you think about a luxurious getaway, do you dream of secluded beaches on an island far, far away; no worries in sight, just sparkling water as far as the eye can see? The South Pacific islands offer the perfect escape from your everyday life. When you set sail on a luxury cruise for Tahiti, Fiji, and more, prepare for unrivaled tropical landscapes, a welcoming culture, and a vacation of pure bliss. Read on to discover more…
POPULAR POLYNESIAN ISLANDS
Luxury cruises are a wonderful option when considering vacationing in the South Pacific as they provide great value with their all-inclusive nature and the chance to experience multiple islands in one trip. Amenities such as watersports equipment and onboard spas, plus excursions and exclusive events provide the perfect gateway to an authentic experience of South Pacific paradise!
The Society Islands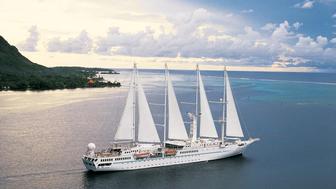 The Society Islands are made up of a variety of islands within French Polynesia, each famed for their individual beauty. Palm tree lined pristine beaches, coral gardens, lush forests, and cities and villages – some greatly influenced by World War II – have a special personality. Windstar luxury yacht sailings to Society Islands makes the experience even sweeter with a fully equipped Watersports Platform to fully take advantage of the crystal clear water around you.
Tahiti is the largest island offering a more cosmopolitan view of the region, but is still rich in natural beauty with black sand beaches and lush mountains. Smaller islands such as Moorea and Bora Bora offer a look at traditional Polynesian culture plus a sense of the natural ecosystems of the region. Join a lagoon excursion to see blacktip reef sharks and friendly stingrays, or see first-hand the underwater black pearl farms the islands are famous for.
Island Guide: For more information on individual islands of the South Pacific, check out our island guide.
Fiji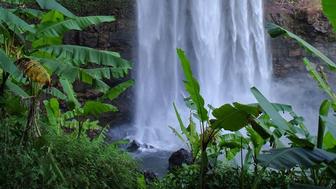 The Republic of Fiji is made up of more than 300 islands, but the largest island, Viti Levu, is home to the vast majority of the nation's population and ports-of-call. Visit the island's capital, Suva, which you can visit on select Oceania sailings to the South Pacific where this Fijian city blends the modern and tropical lifestyle. Here you can experience the renowned Arts Village, the panoramic Pacific Harbor, or just kick back on the beach – Suva is the best place to observe and learn more about Fijian culture.
Head to the opposite side of the island for Lautoka, or 'Sugar City' (so named for its location in Fiji's sugar cane agricultural scene). Beyond the main village lies Koroyanitu National Heritage Park, the perfect place to explore Fiji's beautiful terrain on an exciting excursion. Waterfalls, grasslands, forest, and archeological sites lay within the park, and pools of clear water are perfect for a break from hiking or biking.
Top Pick Fiji Sailing! 17-Night Australia Cruise Onboard Oceania Cruises.

The Cook Islands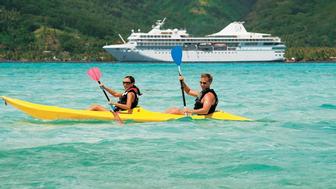 These remote islands found between French Polynesia and Fiji offer a quiet paradise for cruisers onboard select South Pacific Paul Gaugin sailings. The capital, Rarotonga, was once a colony of New Zealand and today retains New Zealander distinctions mixed in with the Polynesian culture such as the local accents and newspapers. As the largest island, there's a diversity of landscapes to explore ranging from mountains and vibrant jungles to unbelievably beautiful beaches.
From Rarotonga sail to Aitutaki, home to the Cook Islands' famed coral lagoons. Take advantage of Paul Gaugin's complementary watersports equipment to explore these colorful underwater oases with boat and snorkel excursions where you'll see giant clams and a plethora of other tropical species. Of course, relaxing on the sands of surrounding motu is a must as well!
Top Pick Cook Islands Sailing! 11-Night South Pacific Cruise Onboard Paul Gauguin.
Set sail for these magnificent islands on your own blissful getaway! Call Avoya Travel and we'll connect you with an Independent Travel Expert so you can learn more about a luxury cruise to the South Pacific.