Royal Caribbean offers immersive cruises in all corners of the globe, from the Caribbean and South American tropics to Italy, Greece, Asia, Australia, and beyond. Even better, the cruise line has a rewards program called the Crown & Anchor Society that gives guests exclusive perks wherever the ocean takes them.
With every cruise you earn points that can be used to improve your whole family's experience on subsequent adventures. The program truly allows you to make the most of the cruise line's amazing onboard activities and onshore experiences.
Contact a Travel Advisor in the Avoya Travel NetworkTM or browse here to see everything Royal Caribbean has to offer for your next vacation.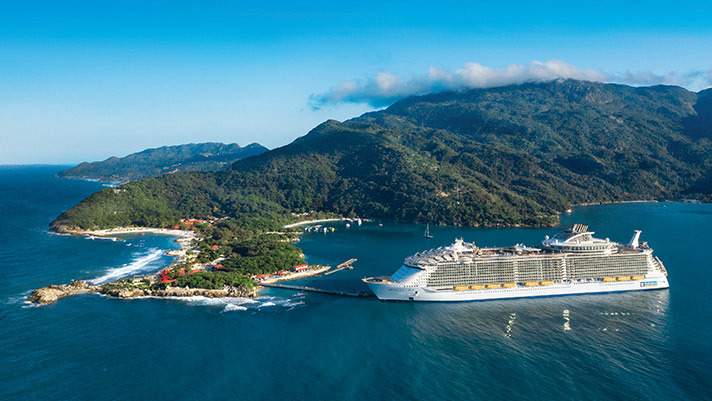 Best of all, the Royal Caribbean past guest program is straightforward and easy to understand. Here are answers to some common questions you may have, as well as a closer look at the program benefits.
How Do You Become a Crown & Anchor Society Member?
It couldn't be easier to become a Crown & Anchor Society Member – all you have to do is book a cruise and complete your first sailing! Once your first cruise is finished, you will be enrolled in the program automatically, and the cruise points you earn will be added to your membership.
On your next cruise, you will be able to enjoy all the benefits corresponding to the tier level you earned while earning more points for future journeys at the same time.
What Are the Perks of Being a Royal Caribbean Past Guest?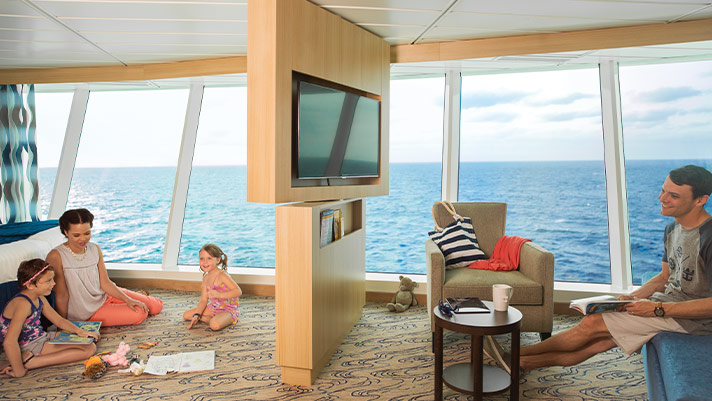 Royal Caribbean Crown & Anchor Society members are entitled to a range of exclusive perks and benefits to enhance their experience onboard and onshore.
This includes discounts and deals on sailings that aren't available to general guests, discounts and services with participating partners, reduced suite rates, access to private, members-only events, and special offers on spa services.
Royal Caribbean also has a dedicated Loyalty Call Center for assisting members so that you can plan the perfect vacation with ease.
Remember: the most important feature of the Crown & Anchor Society is that the more you cruise, the more amenities you can unlock for your next trip.
What Are Cruise Points and How Do You Earn Them?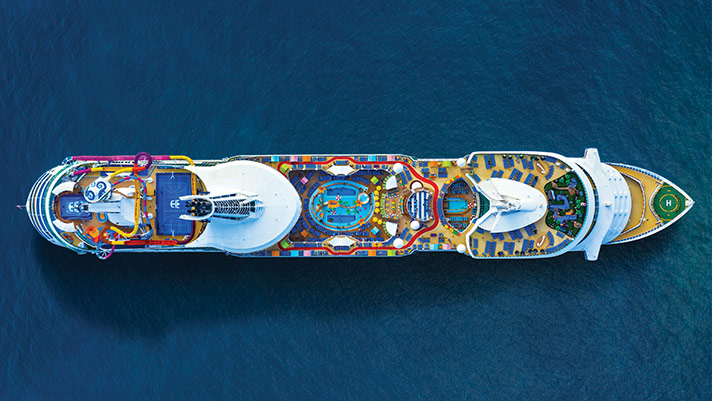 Cruise points are your ticket to unlocking membership status and working your way up the tiers of the Crown & Anchor Society. The more cruise points you have, the higher your tier will be.
The basic rule is that guests earn one point for every night sailed with Royal Caribbean in an interior, oceanview, or balcony stateroom. If you stay in a suite, your points are doubled. For example, a 7-night cruise in a balcony stateroom will earn you seven points, while a 7-night cruise in a suite will earn you 14 points.
Crown & Anchor Society Loyalty Tiers
There are six tiers to the Crown & Anchor Society program, each determined by the number of points you have:
Gold (3 to 29 points)
Platinum (30 to 54 points)
Emerald (55 to 79 points)
Diamond (80 to 174 points)
Diamond Plus (175 to 699 points)
Pinnacle (700+ points).
Each tier receives the benefits of the tier below it as well.
Gold members receive special Crown & Anchor Society rates and offers, a cashless SeaPass account for onboard purchases, and priority notice for special offers, ships, and itineraries.
Platinum members get additional perks like robes and cabin discounts, while Emerald members have an enhanced snack and beverage selection.
At the Diamond level, travelers have priority on waitlists and access to an exclusive nightly event. With Diamond Plus, travelers get early access to onboard events and upgraded bathroom amenities.
Pinnacle tier members have all the perks, including flexible arrival, a Pinnacle Club SeaPass, and even free cruise certificates at 700, 1,050, and 1,400 points (and every subsequent 350 points).
Crown & Anchor Society Family Benefits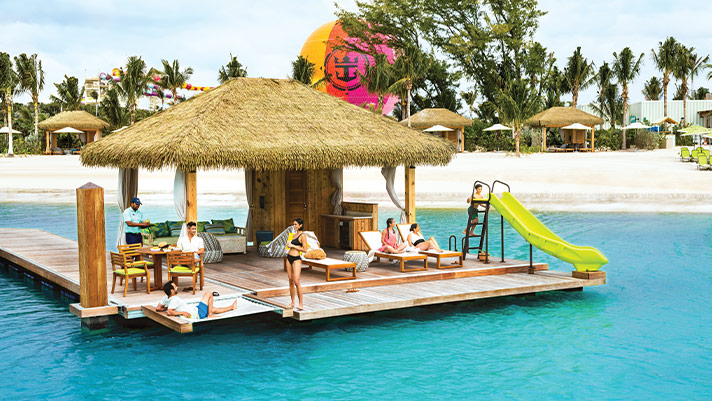 Royal Caribbean is a family-friendly cruise line that strives to ensure everyone onboard has a relaxing and fun-filled adventure. Crown & Anchor Society benefits extend to each member's household, including their spouse, children, and grandchildren.
Other members traveling with a Royal Caribbean past guest simply need to add a relationship status with the member to receive equal tier status. While only the individual member's cruise adds to their total points, their family receives all the same benefits.
The only exception to the tier-matching rule is that dependents (children and grandchildren) do not receive Pinnacle status. However, the Pinnacle benefits do extend to spouses and domestic partners.
Crown & Anchor Society Partner Benefits
Another perk of the Crown & Anchor Society is that members get to take advantage of benefits with Royal Caribbean partner companies like Hertz and MGM Rewards. You are automatically eligible for Hertz Gold Plus Rewards, including choice of vehicle from the Gold Plus section, counter-free pickup, mobile alerts, fast returns, and e-receipts.
You also receive a tier status match for MGM Rewards, which can be used at MGM Resort properties around the world. Crown Points continue giving at all stages of your trip, not just while at sea.
Start Collecting Your Royal Caribbean Cruise Points
Working your way up the tiers of the Royal Caribbean past guest program is as easy as booking a cruise.
When you book with Avoya Travel, you can also take advantage of our exclusive pricing and offers. One of our expert Independent Travel Advisors can help you pick the perfect cruise and answer any more questions you may have about the Crown & Anchor Society.
Why wait? Start planning your next family adventure today!
Call the number at the top of this page to be connected with a Travel Advisor in the Avoya Travel NetworkTM who can help you get the best price, navigate COVID-19 restrictions, and answer any questions you have about Royal Caribbean.