The Bahamas is home to hundreds of islands with white sandy beaches, crystal clear water, incredible coral reefs, and colorful towns. In the Bahamas you'll find incredible opportunities for snorkeling, scuba diving, and fishing.
So, where do you want to go? Here's a closer look at the Bahamas' hottest destinations to help you decide...
Nassau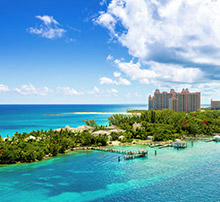 Known for its beaches and resorts, Nassau is a bustling Bahamian city that offers exciting city life and activities for all ages. Spend your days on the white-sand beaches, exploring the historic and colorful city center, snorkeling through coral reefs, or taking advantage of the water and theme parks.
Ask a Vacation Planner about...
a boat tour to Blue Lagoon Island!
Paradise Island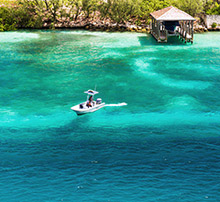 Life is better in Paradise! The neighbor island to Nassau has many beautiful resorts with water parks and stunning beaches. Enjoy a luxurious spa day at one of the many spas on the island, get up close and personal with dolphins and sea creatures, or enjoy a thrilling adventure on a waterslide!
Ask a Vacation Planner about...
tickets to a water park!
Harbour Island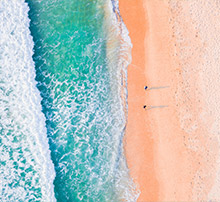 Known for its pink sand beaches, Harbour Island is a relaxing Bahamian getaway with beaches as far as the eye can see. This island is truly irresistible with its swaying palm trees, charming town, and laid-back way of life. There are also many fabulous restaurants and shopping opportunities, as well as luxurious resorts.
Ask a Vacation Planner about...
renting bicycles to ride around the island!
Emerald Bay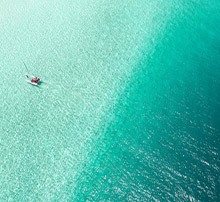 Located on the island of Great Exuma, this fabulous beach resort destination has gorgeous emerald green beaches. White, powdery sand beaches are calling your name at Emerald Bay! Get some much-needed rest and relaxation one of the most beautiful beaches in the world.
Ask a Vacation Planner about...
booking a relaxing spa day!
Ready for a Bahamas Vacation?
Score Exclusive Deals
Get Started