With many iconic cities such as Paris, Madrid, and Barcelona, there's so much to see and do in Europe. Each city has a fascinating history and offers a culturally enriching experience. Walk down cobblestone streets, explore the world's best museums, and savor delicacies from each country you visit.
So, where do you want to go? Here's a closer look at Europe's best destinations to help you decide...
Paris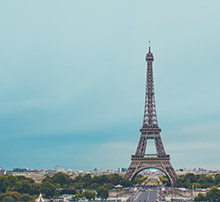 Paris is timeless, classic, and iconic. From the stunning architecture, to the fresh croissants, there's nothing not to love about Paris.Paris is home to iconic landmarks such as the Eiffel Tower, Notre Dame, and the Arc De Triomphe, as well as beautiful parks like the Jardin des Tuileries and the Luxembourg Gardens.
Ask a Vacation Planner about...
a day trip to Versailles!
Madrid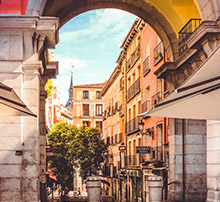 This vibrant Spanish city is full of energy and offers endless restaurants, bars, museums, churches, and parks to explore. Pick up fresh produce and wine like a local from the Mercado San Miguel, take in the sights of the city from the Plaza de Cibeles, or stroll through Retiro Park, with over 300 acres of lush gardens.
Ask a Vacation Planner about...
which art museums to visit!
Barcelona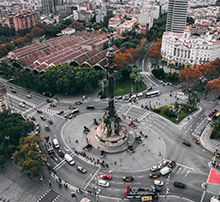 Barcelona offers a cultural experience like no other. The city is known for landmarks created by famous artist Antoni Gaudí such as La Sagrada Família church, Park Güell, and La Pedrera. These modernist works of art will fascinate people of all ages.
Ask a Vacation Planner about...
trying a Spanish dance class!
Portugal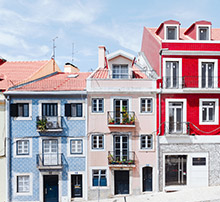 With its stunning coastline, award-winning wine, exciting cities, and unique cuisine, Portugal is the ideal destination for your next vacation. Cities like Lisbon and Porto will charm you with their cobblestoned streets, and foodies will enjoy the incredible fresh seafood and unique Portuguese cuisine.
Ask a Vacation Planner about...
doing a Port wine tasting!
Ready for a Europe Vacation?
Score Exclusive Deals
Get Started