With endless lush surroundings, Punta Cana is ideal for romantic couple's retreats. It is a very popular wedding destination for good reason. Plus, with world-renowned golfing, beaches, boutique shopping, and tons of family entertainment such as waterparks and more, this destination can accommodate families with a vacation that won't soon be forgotten. Those who stay at an all-inclusive resort in Punta Cana return home feeling refreshed, revitalized, and ready to book their return!
So, where do you want to go? Here's a closer loos at Punta Cana's unique experiences to help you decide...
Golfer's Delight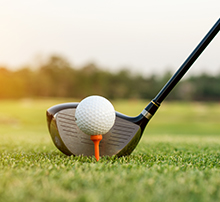 This is a premier golfing destination that features top-ranked courses including Cabeze De Toro and Caribe Golf Clubs, plus many more. Imagine teeing off on an oceanfront hole overlooking the Caribbean Sea or sinking a chip shot as palm trees sway in the distance. When golfing in Punta Cana - this is the norm!
Ask a Vacation Planner about...
the best resorts that feature golf courses!
Leisure & Nightlife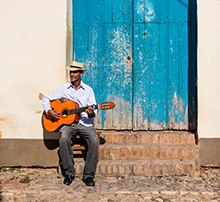 Filled with boutiques, malls and farmer's markets to stroll for your favorite gifts, Punta Cana is one of the best shopping destinations in the Caribbean. Lounging at the beach or resort pool to cap off your shopping day is always serene and revitalizing before enjoying the pulsing and fun-filled Punta Cana nightlife.
Ask a Vacation Planner about...
visiting the Bavaro Adventure Park!
Nature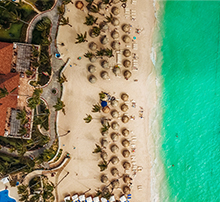 Punta Cana has everything from tranquil, white-sand, clear-blue-water beaches to national parks that boast fascinating caves and wildlife. Adventure hikers and those who just love being surrounded by natural beauty will love this perfect balance of tropical bliss and enriching exploration.
Ask a Vacation Planner about...
visiting Cotubanama National Park!
Culture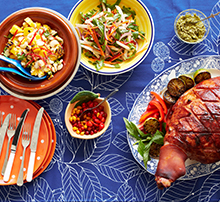 Rich with history, Punta Cana preserves its roots and showcases it's many unique exports with tours of beautiful cathedrals, historic landmarks like Casa Ponce De Leon, and museums such as Chocomuseo where you dive deep into the wonders of Dominican Cacao. Plus, visit Punta Cana in March to experience Punta Cana Carnival!
Ask a Vacation Planner about...
hand rolling cigars at Don Lucas Cigar Factory!
Ready for a Punta Cana Vacation?
Score Exclusive Deals
Get Started