Lisa Long with Luxury Vacations LLC

An Independent Agency in the Avoya Travel Network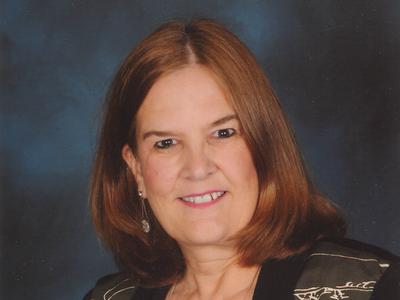 About Lisa Long
My Agency is an Independent Agency in the Avoya Travel Network
Lisa is an Award Winning Experienced Travel Consultant specializing in River Cruises and Luxury Cruises. She has over 10 years experience in the Travel Industry.

"My goal is not to just sell you a cruise but to make a friend and a lifetime client."
Awards/Certifications
Awarded the prestigious 'Top 25 Travel Agents' in the USA Award - Travel Agent Magazine, 2012

Achieved the designation of Accredited Cruise Counsellor (ACC) with the Cruise Line International Association (CLIA)

Honored as "Chairman's Club" in 2014 and 2015 by Avoya Travel/American Express (The highest honor with 3 million + in sales)

Honored as "Best of the Best" Agency in 2011, 2012,2013,2014 & 2015 by Avoya Travel/American Express (1 million in sales)

'Top Producer' Award's for:

~Uniworld Boutique River Cruise Collection
~Crystal Cruises
~Regent Seven Seas
~Silversea Cruises

Lisa has achieved the following distinctions:

~Certified AMAWaterways River Cruise Specialist
~Certified Uniworld Boutique River Cruise Expert
~Crystal Cruises Expert
Regent Seven Seas Expert

In addition she has expertise in:

~Silversea Cruises
~Tauck Tours and River Cruises
My Travel Adventures
I have cruised the world extensively (especially Europe!) and would like to share my insider knowledge and experiences with you.

I am passionate about travel because I enjoy visiting new places, experiencing different cultures, cuisines and learning about others.

It will be my pleasure to assist you in making your dream vacation a reality!

I am just a phone call or email away!
Lisa Long Reviews
"I had contacted several other agencies during the inquiry and later planning stages for our vacation. Ms. Lisa Long was "head & shoulders" above all the others I corresponded with trying to collect information. I always felt her interest was in assisting me and trying to ensure my needs were met to the best of her ability. Now, THAT is true professionalism. Ms. Long represented Avoya, Avoya's clients, and me by bridging the gap between all parties. This allowed us to consumate a satisfying business deal." ~ Harold B.
"Our travel professional was awesome. I tend to ask a lot of questions and she handled me with class. As my wife would tell you, that is not an easy task. We are planning an around the world cruise and would not choose to work with anyone else." ~ John B.
"Lisa Long was the best!!! I would love to plan another trip with her soon. She is thorough and experienced and truly wants your vacation to be the best in every way." ~ Cindy M.
"Lisa Long has been extremely responsive, but not pushy - allowing us to make good decisions with good information. We've not yet traveled on the cruise, but appreciate the attention and the time that Lisa has taken to make sure that all of our questions have been answered. At this point, we would plan to contact Lisa again for our next suitable trip needs. Thank you. John Davidson" ~ John D.
"Lisa is exceptionally friendly, knowledgeable, and was very attentive to our needs. She updated us regularly on the progress of our trip, and was professional in every single interaction whether on the phone or via e-mail. I would definitely book with Lisa again...!" ~ Rob D.