AnnaSue Spohn with Itchin 2 Go Travel, LLC

An Independent Agency in the Avoya Travel Network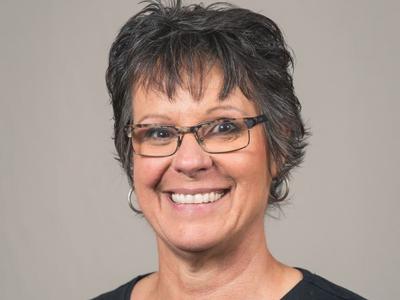 About AnnaSue Spohn
"Extraordinary service, planning and value for your travel, one destination at a time"

I've been in the travel business over 10 years, all of which I have owned my own agency. I have a deep love for people and travel. Thrilling you, my client makes me happy.

Many of my clients have become personal friends of mine. I want to know about you.. so just call and we can visit.

My goal is to make you a "life friend and client."

Thank you for taking the time to learn a bit about myself.

OFFICE HOURS;
Monday-Friday
From 8:00am CST - 6:00pm CST
Saturday-Sunday by Appt.

Phone (816) 900-1312
[email protected]

On call all weekends~
Please call and leave a message
I will call you back ASAP - Thanks
Awards/Certifications
~Specialising in customer service - which means specializing in YOU~

Best of the Best Agency 2017 ($1,000,000.00 + producer in travel sale)
Best of the Best Agency 2015
Most Improved Agency 2014 in the Network
Top Producer for CIE Tours 2013/2014/2015
Oceania Cruise Certified Specialist
Globus Family of Brands Certified Specialist
Windstar Cruse Certified Specialist

Top Producer for Brendan Vacations
Top Producer for Amtrak Vacations
Top Producer for Brendan Vacations
Top Producer for CIE Tours

~Certified Uniworld River Cruise Specialist
~Certified Azamara Specialist
~Certified Celebrity Specialist
~Certified Oceania Specialist
~Certified Windstar Specialist
~Certified Ama Waterways Specialist
-Certified Holland America Specialist
-Certified Globus Specialist
-Certified Brendan Vacations Specialist
-Certified Celebrity Specialist
My Travel Adventures
I have lived in Chicago, Toronto and Montreal. Most of my life I have lived in the Midwest and call Kansas City, Missouri home.

Some of my favorite places in the USA would be San Antonio, Hawaii, Alaska, New York, Phoenix and Florida.

My favorite place to visit in Europe is Ireland, Hungary, Austria, Germany and Czech Republic.

There are a lot of places I haven't been, but I do have a bucket list, do you? Let's work on your today...just call me.
AnnaSue Spohn Reviews
"excellent service, very fast answers, best of the best thanks AnnaSue Spohn " ~ Tilmann B.
"All went so smoothly with all taken care for us by Anna Sue. Although we are relatively seasoned travelers, she help out fabulously." ~ James C.
"Your travel agent arranged very good tour for each requirement " ~ Yin-Yu T.
"Great service" ~ Donald W.
"My agent was very professional and very much concerned about my trip and made the difficulties of the recent storms easier in the re-booking process. " ~ Mike G.