AnnaSue Spohn with Itchin 2 Go Travel, LLC

An Independent Agency in the Avoya Travel Network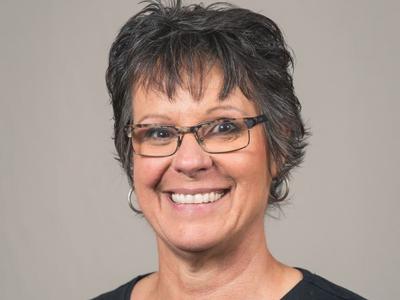 About AnnaSue Spohn
"Extraordinary service, planning and value for your travel, one destination at a time"

I've been in the travel business over 10 years, all of which I have owned my own agency. I have a deep love for people and travel. Thrilling you, my client makes me happy.

Many of my clients have become personal friends of mine. I want to know about you.. so just call and we can visit.

My goal is to make you a "life friend and client."

Thank you for taking the time to learn a bit about myself.

OFFICE HOURS;
Monday-Friday
From 8:00am CST - 6:00pm CST

Phone (816) 900-1312
[email protected]

On call all weekends~
Please call and leave a message
I will call you back ASAP - Thanks
Awards/Certifications
~Specialising in customer service - which means specializing in YOU~

Best of the Best Agency 2015
Most Improved Agency
Top Producer for CIE Tours 2013/2014/2015
Oceania Cruise Certified Specialist
Globus Family of Brands Certified Specialist
Windstar Cruse Certified Specialist

Top Producer for Brendan Vacations
Top Producer for Amtrak Vacations
Top Producer for Brendan Vacations

~Certified Uniworld River Cruise Specialist
~Certified Azamara Specialist
~Certified Celebrity Specialist
~Certified Oceania Specialist
~Certified Windstar Specialist
~Certified Ama Waterways Specialist
-Certified Holland America Specialist
-Certified Globus Specialist
-Certified Brendan Vacations Specialist
-Certified Celebrity Specialist
My Travel Adventures
I've have lived in Chicago, Toronto and Montreal. Most of my life I have lived in the midwest and call Kansas City, Missouri home.

Some of my favorite places in the USA would be San Antonio, Hawaii, Alaska, New York, Phoenix and Florida.

My favorite place to visit in Europe is Ireland, Hungary, Austria, Germany and Czech Republic.

There are a lot of places I haven't been, but I do have a bucket list, do you? Let's work on your today...just call me.
AnnaSue Spohn Reviews
"Our agent, SueAnne Spohn was terrific and for that reason, we enlisted her assistance in an October trip we planned to South America." ~ Betty (Mary) M.
"Quick, efficient info when requested." ~ Sarah P.
"I rec'd very good service from AnnaSue and would recommend her to all my friends" ~ Jeannette M.
"Have been using this travel agent for several years. Very pleased with the service and the agent, SueAnne." ~ Glenn B.
"I have never used Avoya Travel before. Anna Sue Spohn, from Itching 2 Go Travel has been superb in coordinating my trip to Lisbon and Northern Spain. Since my friend Caroline Lofton is going on the same trip, she made sure, that our itineraries were the same in every respect, otherwise it would have been a deal breaker for me. Caroline made her reservations way in advance of mine, and Anna Sue Spohn made a great effort to bring us together on this trip." ~ JudithAnn P.
"I had the most pleasing experience with Annasue Spohn from :Itching to go travel" who works with Avoya Travel. She worked hard to get me the best flights to my N. Lisbon and Spain trip in late August 2017." ~ Caroline L.
"Cant' think of any travel agency that's better." ~ Emory T.
"AnnaSue was super helpful, updated my request as I made modifications and held my cabins (3) while we discussed details for about a week. She was super informative and called me back as promised every time." ~ Karen G.
"Our experience has been very positive. All the details were taken care of, so we had a carefree vacation." ~ Ellen R.
"Anna Sue Spohn is a comprehensive agent. She does not let any stone go unturned. anyone who needs a good agent who is there for you especially when you lose documents etc, she is there to get you what you need and fast. very reliable." ~ Christopher L.
"When I ran into a transportation issue on tour, my tour agent quickly arranged transportation for me , from her home well before office hours. She relieved me of anxiety over the transfer. I'm very grateful." ~ Gail O.
"AnnaSue responds quickly, she gets me a price I can afford, is always pleasant - I like working with her." ~ Margaret F.
"The booking process was very easy and my agent was on top of everything. Also, Avoya had the best deal for my cruise." ~ Derek F.
"Excellent Service from Agent AnnaSue Spohn. " ~ William W.
"AnnaSue was very accommodating and went out of her way to help me!" ~ Teresa M.
"Well organized, high quality" ~ Marilyn B.