Bart Kramer with Bart's Time For Travel, LLC

An Independent Agency in the Avoya Travel Network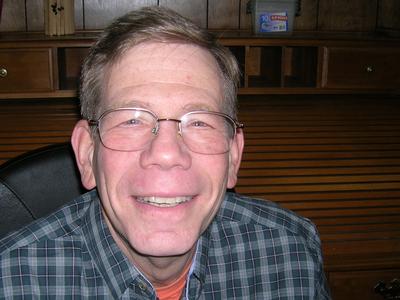 About Bart Kramer
My Agency is an Independent Agency in the Avoya Travel Network
I began my adventure into the travel business as a reservations specialist for United Airlines. I then worked for Liberty Travel and currently operate my own travel agency, Bart's Time For Travel, LLC.

I am passionate about travel and want others to enjoy it as much as I do. I delight in finding the best value for my clients. I try to be there every step of the way for my clients, and I am a phone call away for all your travel needs and desires.

I specialize in ocean cruises, river cruises, Sandals, and trips to Ireland, and the UK.

My phone hours:
Mon - Fri 10 am - 5pm
Sat - Sun on call
Awards/Certifications
I am currently:
- A River Cruise Specialist
- A Certified Sandals Specialist
- An Ireland Specialist
- A trained Las Vegas Specialist
- A past Commodore with Princess Cruise Lines.

I am a member of
CLIA
IATA
ASTA
OSSN
The South Fairfax Chamber of Commerce.
My Travel Adventures
I have been on at least
- 14 ocean cruises
- 6 European River Cruises
- 2 cruises on the "American Queen" River Boat on the Mississippi and Ohio Rivers
- Numerous trips to Ireland, Scotland, England, Germany, Austria, and France.

Of all these, my passion lies with river cruises and traveling to Ireland and Scotland.
Bart Kramer Reviews
"I booked travel for our group, ( six of us ) through Bart.. He was so nice, helpful and informative that I truly can't say enough about him! He contacted all the parties in my group and explained the pricing, cabins, side trips etc. We are all very excited about our trip and can't wait to experience our Avalon Cruise! " ~ Susan W.
"Bart Kraemer helped us in every way possible. We would certainly plan another vacation with him. I hope our tour to Italy goes as well as expected." ~ Sandra M.
"The gentleman that I worked with (Bart Kramer) was so great. I had to gather information because I was making reservation for a small group and he was very patient. Also thee price was better than we had seen other places." ~ Linda B.
"Professional and fast customer service" ~ Gilbert S.
"Bart was so helpful as I had never booked a cruise before. I feel I'm in good hands!" ~ Paula R.
"Cannot believe his professionalism....wow...the objective attitude is bar none, fantastic!" ~ Daria M.
"My travel rep is Bart Kramer. From the first request for a quote until we booked the cruise he was courteous and helpful. He was prompt in replying and researched possible percs. And in the end we received the best price." ~ Rita B.
"Because since the beginning, Bart Kramer made everything to give me all the information I needed and explained to me how it works on the boat, etc. etc. He was very nice to me and told me to feel free to call him if I had some questions. " ~ Anne F.
"Bart was very responsive and went out of his way to get answers to our questions promptly. " ~ Bruce A.
"Bart was able to answer my questions, understand my needs, and come up with some options for consideration. Prices were competitive. Service friendly and professional." ~ Willow W.
"Bart was extreamly patient and did his best to explain everything. He has an excellent since of humer. Seemed very experienced and happy to do the best job in the world." ~ Julie B.
"Bart Kramer was very knowledgeable, responsive and provided excellent information and tips for our trip to Ireland. He followed up with all of our questions, and did a great job for us." ~ Lisa R.
"Bart has taken the time to tell us every detail . He is very thorough and organized and has let us know if we have ANY questions to give him a call. " ~ Gerard W.
"Very attentive, responded quickly to any questions, offered additional advice on our trip from his personal experience. Would definitely work with him again." ~ Michael A.
"Bart was very helpful. This will be our first cruise, leaving next weekend. He called a week after booking with him to make sure that there wasn't anything that I needed help with. Just an all-around pleasant experience." ~ Anna M.
"Friendly ... and he gave us the necessary info on a timely basis." ~ Michael H.