Brando Quinn with Brando's Fun N' Sun Travel

An Independent Agency in the Avoya Travel Network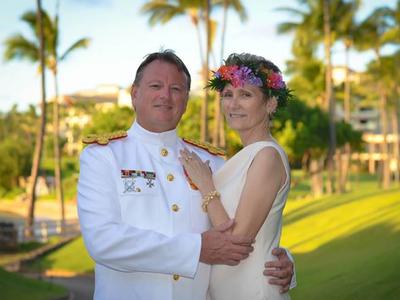 About Brando Quinn
My Agency is an Independent Agency in the Avoya Travel Network
About Avoya Travel: Avoya Travel has a long-standing reputation for being one of the world's largest and most innovative travel companies. As an American Express Travel Representative for more than 25 years, Avoya is deeply committed to Integrity and Professionalism™, service, and value in every aspect of planning cruises and vacations. Through an elite network of independently owned and operated travel agencies, Avoya provides exclusive discounts, amenities, and first-class customer service to travelers worldwide. For this, Avoya has received numerous accolades, including being repeatedly named Travel Partner of the Year, by Norwegian Cruise Line, Royal Caribbean, Celebrity Cruises, Carnival Cruises, American Express, Oceania Cruises, and more.

As an Independent Agency in the Avoya Travel Network - Brando's Fun N' Sun Travel & Cruise is a distinguished member of the Cruise Lines International Association (CLIA) with a Premium Diamond Member designation. We are committed to offering travel services of the highest quality. Our experience and commitment to customer satisfaction has earned us a solid reputation in the travel industry. Brando Quinn's Independently Owned Travel Agency is located at 513 W. Main Street, Safford, AZ 85546 (928) 322-3271 or (800) 305-0411. Open Monday-Friday 10AM-5PM and by Special Appointment. We are a member of the Graham County Chamber of Commerce and have a AAA+ rating...

About Brando Quinn - Travel Agent Extraordinaire

After graduating from high school, Brando Quinn enlisted in the U.S. Air Force, 'I served honorably under President Ronald Reagan while serving with the Air Training Command in Mississippi, Alaska (AAC), and then Arizona.' He then decided to join up with 'The Few and the Proud' the United States Marines and served under President George Bush in the Middle East during Operations Desert Shield and Desert Storm on the front lines of battle.'

Brando then thought some of his experiences could translate to the silver movie screen so he ventured to Hollywood, California. He was soon playing secret agents opposite Robert Vaughn and Erik Estrada in sci-fi thrillers, and behind the scenes parts in such notable movies as "Forrest Gump", and "Star Trek Generations". He did walk-on roles in award-winning television sitcoms like "Coach" and "Murphy Brown", and finally, landed a starring role in a segment of the hit television series, "The Love Connection", where he was the only guest in the show's history to be paid to go on two dates instead of the traditional one.

Quinn then decided to explore the world on his own; in 1999-2000 he bought a one-way ticket to Paris France, and toured throughout Europe, the United Kingdom, and North Africa. After he returned to the U.S. he wrote and published several books, recorded 5 Music CD's/Music Videos with a five piece band called "RavenPheat", and then returned to education completing his Bachelor degree with honors at Kaplan University, Master of Divinity degree at Liberty University, and Executive Juris Doctorate (EJD) degree at Concord University School of Law.
Awards/Certifications
Brando Quinn decided to open his own travel agency in 2012 after traveling to over 24 foreign countries and 49 of the 50 United States (bet you can't guess which state he has never been to?). His agency is recognized by (ASTA) the American Society of Travel Agents which is committed to the Principles of Professional Conduct, Ethics, and Continued Enhancement and Improvement of the Travel Industry (Member #900226334). He is a continuing education student at The Travel Institute, and has received Travel Agent training certifications with the following valued providers:

CRUISE LINE INTERNATIONAL ASSOCIATION (CLIA):

Accredited Cruise Counselor (ACC)

CRUISE LINES SPECIALIST:

American Cruise Lines
Carnival
Celebrity (5 Star Academy)
Crystal (Academy Graduate)
Cunard
Holland America
Hurtigruten (Specialist Certificate)
Norwegian (Freestyle Specialist Certificate)
Oceania
Princess (Commodore)
Royal Caribbean (University of UW)
Viking River and Ocean Cruises (Foundations Specialist)
Windstar (Specialist Academy)

TRAVEL INSURANCE SPECIALIST

Allianz Global Assistance (Certificate of Merit)

ALL INCLUSIVE RESORTS

Sandals All-Inclusive RESORTS - Certified Sandals Specialist (CSS)

RIVER CRUISE SPECIALIST:

AMA Waterways (Specialist Certification)
American Queen River Cruises
Avalon Waterways (Specialist Certification)
Viking River Cruises

RAILWAY VACATIONS SPECIALIST:

AMTRAK Vacations
Rocky Mountaineer

HOTEL SPECIALIST:

AM Resorts
Choice Hotels
Fairmont Resorts
Hilton Hotel Brands
Holiday Inn
Marriott Resorts and Hotels
Starwood Preferred

RENTAL CAR SPECIALIST

Alamo
Avis Rent a Car
Budget
Enterprise
Hertz
National

THEME PARK SPECIALIST

Disneyland/Disney World (Disney's College of Knowledge)
Sea World
Universal Studios

TOUR COMPANY SPECIALIST

Globus/Cosmos/Monograms Tour Expert (MBA)

AIRLINE Vacations SPECIALIST

Delta Airlines Vacations
Southwest Airlines Vacations
American Airlines Vacations (Certificate of Achievement)
United Airlines Vacations

SPECIALTY TRAVEL UNIVERSITY PROGRAMS ATTENDED
Accredited Cruise Counselor CLIA
Avoya Travel University
Avoya Master Class RCCL 2015/2016 Certificate
Certified Sandals Resorts Specialist (CSS)
GTE certification - Globus Tour Expert Program
MBA certification as a Monograms Booking Agent
Avalon Waterways Specialist - GFOB University at Globus
Disney's College of Knowledge Graduate
My Travel Adventures
Brando Quinn's personal Travel Highlights include: The Panama Canal, Costa Rica, Bahamas, Caribbean, Mexico, Canada, Peru, Japan, France, Germany, the United Kingdom including Britain, Ireland, and Scotland, Europe including; Amsterdam, Italy, Spain, Morocco, Switzerland, Austria, 49 of the 50 U.S. States, Saudi Arabia, Bahrain, Kuwait, and more!

Brando most recently returned from a fabulous Fun Filled adventure aboard the American Queen River Boat sailing from New Orleans Louisiana to Memphis Tennessee with beautiful sightseeing and excursions in Oak Alley LA, St. Francisville LA, Natchez MS, Vicksburg MS, and MORE! This cruise allowed him and his wife to discover the sights and sounds of America's rivers and the roots from which sprung a variety of musical genres. They enjoyed special onboard entertainment and focused lectures highlighting the music of the regions traveled through including the sounds of New Orleans Jazz, the strains of the uniquely American musical art form the Delta Blues, the Rock and Soul of Memphis, and the homegrown Country Music melodies from Nashville! Brando especially liked the BB King Museum, Elvis Presley's Graceland Tour, and the Battlefield of Vicksburg Civil War Tour.
Brando Quinn Reviews
"Always the best service " ~ Linda R.
"Great prompt service from Brando Quinn and very thorough." ~ Clifford G.
"Brando Quinn is the best. I am so impressed with him." ~ Linda S.
"Brando is amazing and answered all of my very long drawn out questions." ~ Mary M.
"My vacation planner was very informative and made things easy to understand. The simplicity of the vacation was wonderful because of the itinerary the vacation planner gave us to use. " ~ Brittany Q.