Brand New 2017 Europe Tours – Just Released!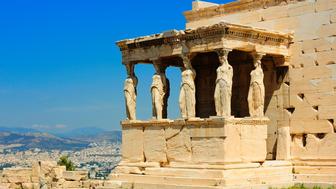 Don't wait any longer – lock in your chance to uncover the marvels of Europe's hottest travel spots with a few of the best tour companies in the industry next year. Turn your European dreams into a reality with an exquisitely designed guided vacation in any of the major European cities, plus save big by taking advantage of one of Avoya Travel's exclusive tour deals on select Europe itineraries. The money you will save is amazing, but the cherished memories created in destinations such as Italy, Spain, or Germany are priceless! Read on to discover some of the most renowned Europe destinations that travelers can explore next year on brand new 2017 Europe itineraries with Trafalgar Tours or Insight Vacations…
In-Depth Discovery in Europe
There's nothing quite like roaming through a historic European city like a local, exploring the hotspots and seeing the highlights with an expert host for an authentic experience. Both Trafalgar and Insight Vacations provide incredible hand-crafted itineraries, local expert guides, and VIP access that adds immense value to your vacation – no matter if you're an experienced Europe traveler or it's your first time discovering the continent.
Insight Vacations' Signature Events usher memorable and unique experiences into all of their 2017 Europe escorted tours. Be treated to a Flamenco show in Seville, a Mozart Concert in Vienna, or get to know the local flavors with a chef in Greece – each experience highlights the local culture for an inspiring taste of your destination. Signature dining and hotels ensure the best local accommodations and dining as you travel as well!
Here's a few of our favorite 2017 Insight Vacations itineraries:
Get to know each destination on a 2017 Trafalgar escorted tour to Europe at your own pace with the benefits of local insider expertise and range of flexible travel styles to suit your needs. Enjoy hand-selected insider experiences that range from dining as the guest of a local family, to exploring hidden treasures, meeting artisans, archeologists, and more, and staying in unique accommodations that capture the spirit of the country.
Here's a few of our favorite 2017 Trafalgar Tours itineraries:
Are you ready to start planning your 2017 Europe getaway? Call us at 1-855-886-6626 and we'll connect you with an Independent Travel Expert who will be happy to assist!