Cuba: Your Newest Luxury Cruise Destination
When you visit Cuba, it's like stepping back in time into another world. A world that for years has been inaccessible—until now. With rich cultural history, welcoming locals, world-class art collections, vintage cars, striking architecture and more, you're going to want to start planning your trip to Cuba right away. Some of your favorite luxury cruise lines are now offering Cuba sailings, which means you can finally experience all the charm and excitement that Cuba has to offer. Our advice? Book soon, so that you can walk the historic cobblestone streets of Havana before everyone else! Read on to discover why you should make sure Cuba is on your next luxury cruise itinerary as soon as possible…
…To Experience the Art, Music, & Culture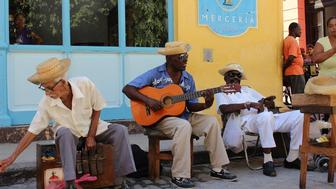 No matter where you go in Cuba, music is sure to follow—it's an essential part of Cuban culture, and is the heart and soul of Havana. For Cubans, music is life! From local musicians, to salsa clubs and jazz bars, authentic, energetic Cuban music fills the air and is hard to resist dancing to. Art lovers will rejoice at the amount of beautiful murals and paintings by local vendors, not to mention the incredible collections from Cuban artists inside the numerous art museums in Havana, all thanks to the country's rising art scene. Wandering the charming city will make you feel like you're in the 1950's with the incredible vintage cars that fill the cobbled streets! Taking a ride in one of these well preserved antiques is a memory you won't soon forget, and certainly one that you can't experience anywhere else.
Experience all of Cuba's culture and more on one of Oceania Cruises' newest sailings to Cuba!
…To See It Before It Changes—and Before Everyone Else
As of now, Cuba is relatively untouched—a time capsule that is brimming with timeless vintage treasures. Seeing it now means that you'll be seeing it while it is still authentic and has the classic Cuban flair that can't be found anywhere else. As the country changes to please masses of incoming visitors, there will be less and less time to see it in its preserved, undeveloped state. Plus, going soon means that you'll be beating the crowds, and exploring places that have yet to be discovered by other travelers!
…To Learn About its Rich History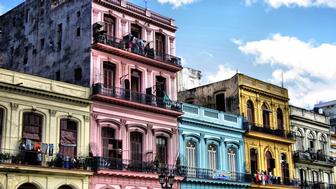 Though Cuba may be small, it is full of history dating all the way back to Christopher Columbus. Travelers will delight in learning more about Cuba's complex and captivating history! The country is home to nine UNESCO World Heritage Sites that are full of historical significance. Old Havana is full of many of these cultural landmarks, and San Pedro de la Roca Castle is one of the most well-preserved Spanish-American defense fortresses. Other historical highlights include the Castillo de la Real Fuerza, which sits right outside Havana and was originally built to defend against pirates. The traditional colonial buildings and classic 16th century architecture styles will fascinate any history lover!
Enjoy an enriching all-inclusive luxury voyage to Cuba with Regent Cruises!
…To Meet Cuban Locals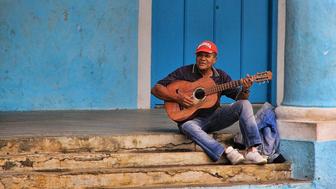 Once you visit Cuba, you'll be enamored with the charm of its people and their warm hospitality. Locals are friendly, outgoing, and will welcome you with open arms! It's hard to find people who are so genuine and welcoming anywhere else in the world. Prepare to feel right at home in Cuba; locals are known for opening their homes to tourists for traditional Cuban meals or showing them around their favorite spots in the city. If for some reason you don't fall in love with the rest of the country, you'll fall in love with the people!
See all Cuba has to offer on an Azamara Cruises vacation! Hurry, these sailings are selling out!
Cuba is a truly a one-of-a-kind travel destination that should definitely be next on your list! With all the culture and history this diverse country has to offer, there's no doubt that you'll have the vacation of a lifetime. And what better way to experience Cuba than on a luxury cruise? Hurry and book your luxury cruise to Cuba before the crowds!