Regent Seven Seas Cruises provides an unparalleled luxury cruise experience that travelers won't find anywhere else. Every all-inclusive sailing visits amazing destinations and offers impeccable onboard accommodations. Travel in luxurious comfort and style with all of the amenities, dining options, and entertainment opportunities you could dream of.
Here are 10 reasons why you can't pass up a chance to sail onboard a Regent cruise.
Contact a Travel Advisor in the Avoya Travel NetworkTM or browse here to see everything Regent Seven Seas Cruises has to offer for your next vacation.
1. Every Luxury Included
Part of what makes Regent Cruises an incredible luxury cruise line is that travelers are treated to a truly all-inclusive experience. When you sail onboard one of their award-winning ships, you get to enjoy even more included in your fares like unlimited shore excursions, free specialty restaurants, free access to open bars and lounges, unlimited beverages, all gratuities, unlimited WiFi, and valet laundry service among more. There is no luxury that you can't access as a guest onboard a Regent ship.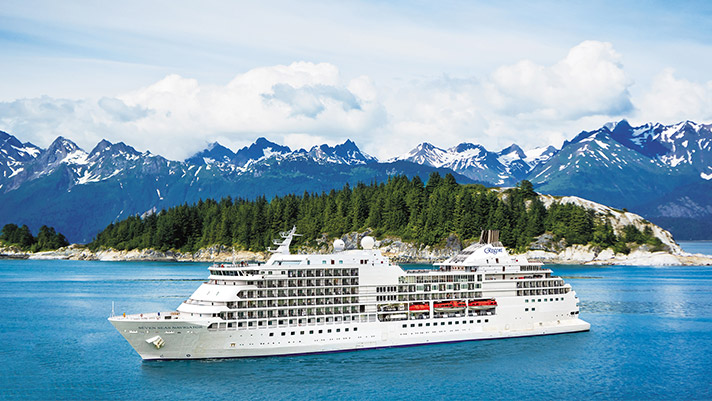 Regent Seven Seas Navigator
Regent's ships have a maximum of 490 to 750 guests onboard, depending on the vessel, which is much lower than a typical cruise ship. Fewer guests mean that the cruise line is able to offer an average guest-to-staff ratio of 1:1.5, ensuring that all your needs are met and service is provided quickly and efficiently. It also creates a more intimate setting for your travels.
3. Personalized Service
Another area where Regent excels is in highly personalized service. The guest-to-staff ratio means that there is dedicated staff ready to serve you everywhere on the ship. Attendants and butlers maintain your suite and ensure you have everything you need, and the concierge staff is always on-hand to take personal requests and help create your own unique journey. The staff, crew, and marine officers all work together to provide you with smooth and safe sailing every step of the way.
4. Unrivaled Space at Sea
Enjoy unrivaled spacious areas on every Regent cruise.
The core of the Regent experience is the lavish and unrivaled personal space afforded to every guest. Spacious suites, large social areas, and the limited guests on each journey ensure no waiting and no crowds. Multiple dining venues, entertainment options, and facilities also help to spread guests out so that you feel like there's plenty of room to enjoy all the amenities available to you.
5. Exquisite Dining
Cuisine is an important part of travel, and Regent Cruises certainly delivers on the dining experience. Sample delicious foods from all around the world with a perfect wine pairing chosen by the head sommelier.
At the heart of each ship is the signature Compass Rose restaurant, an elegant dining room where you can design your very own dinner entrees. Depending on the ship, the Compass Rose is joined by a host of specialty restaurants. Guests can also enjoy casual dining at the pool grill and order room service 24 hours a day.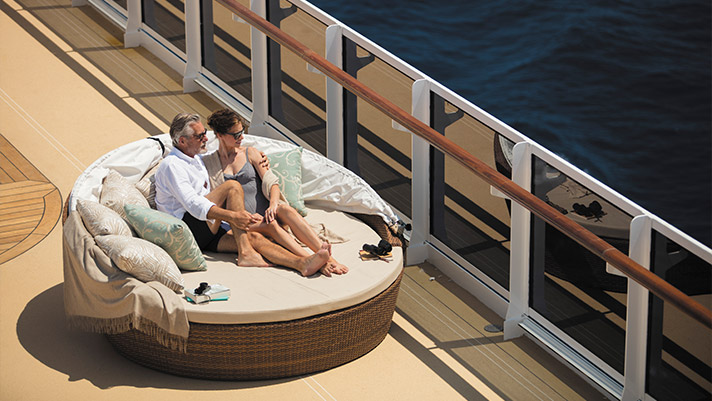 Unwind on the luxurious pool decks.
Staying on a Regent ship is like staying at a 5-Star hotel with all of the amenities you could ever desire. The journey truly is the destination, so indulge yourself by unwinding on the pool deck or enjoying some quiet time in the library. Or, if your idea of relaxation is a good workout, you'll want to head to the fully-equipped fitness center. No matter what, make sure you don't miss a visit to the onboard spa for your choice of rejuvenating treatments.
7. Endless Entertainment
Regent Cruises knows how to keep travelers entertained while at sea. In the evenings, you can hit the dance floor, sing your heart out to karaoke, watch a cabaret show, or enjoy a live band or orchestra. If you're feeling lucky, the onboard casino also offers a full range of table and card games. Sit down for some hands of poker or try your luck at the slots – the choice is yours.
Revel in luxury with every Regent suite.
Regent suites redefine cruise living. Guests are treated to generous living spaces, refined decor, and all of the comforts they could want. Every single suite offers ocean views, and 99% also comes with a private balcony from which to enjoy them. Flat-screen TVs, large closets, and the cruise line's Elite Slumber™ beds come standard for all travelers to enjoy. From the most exclusive Regent Suite to the best-in-class Spacious Suites, each room provides an elevated travel experience.
9. Incredible Destinations
Regent Cruises is a worldwide cruise line that can take you to spectacular destinations all across the globe. Choose from cruises in Africa and Arabia, Alaska, Asia, Australia and New Zealand, Bermuda, Canada, the Caribbean, the Mediterranean, Northern Europe, South America, and the South Pacific. Regent also offers transoceanic crossings and world cruises for the adventure of a lifetime.
10. Immersive Shore Excursions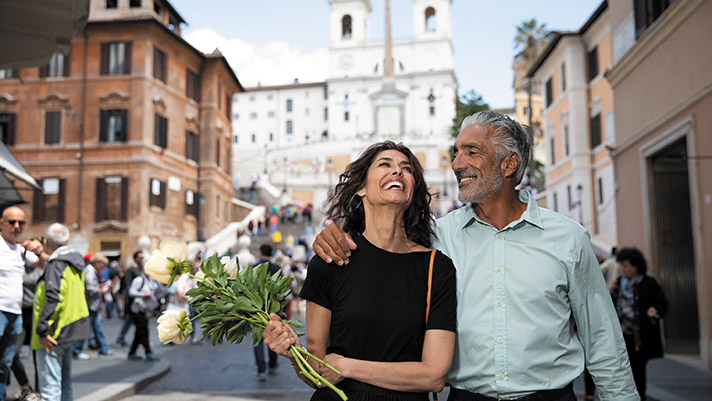 Truly experience the destinations you visit with Regent's immersive shore excursions.
Immerse yourself in your cruise destinations with free and unlimited shore excursions. Regent offers more than 2,000 excursions across the fleet's itineraries, allowing you to create a one-of-a-kind vacation. Explore the architecture of Istanbul, go kayaking in Iceland, take a city tour of Mumbai, or visit a UNESCO World Heritage Site in Japan – these are just some examples of the excursions you can choose to go on.
With no detail overlooked and all of your needs catered to, a Regent cruise means you'll be able to enjoy yourself to the fullest and make memories that last a lifetime. Choose which incredible destination you'd like to visit and book your journey on an ultra-luxury Regent Seven Seas Cruises sailing with Avoya Travel today.
Call the number at the top of this page to be connected with a Travel Advisor in the Avoya Travel NetworkTM who can help you get the best price, navigate COVID-19 restrictions, and answer any questions you have about Regent Seven Seas Cruises.