The port of San Diego, also known as the port of "Land & See," hosts countless award-winning eateries, unique museums, famous landmarks, and beautiful sights at every turn. On top of these attractions and a multitude more, this famous port also serves as the departure point for some of the industry's best cruises.
From culture-rich Mexico to tropical Hawaii and beyond, this coastal city is the perfect place to depart from for your next getaway to a dreamy destination. Choose from several cruise lines with sailings out of San Diego that even the pickiest of travelers will love.
Read on to discover the perfect itinerary for your next adventure!
Contact us to be connected with a Travel Advisor in the Avoya Travel NetworkTM to learn more about your vacation options and how you could save on your dream getaway.
1. Discover Alaska Onboard Norwegian Cruise Line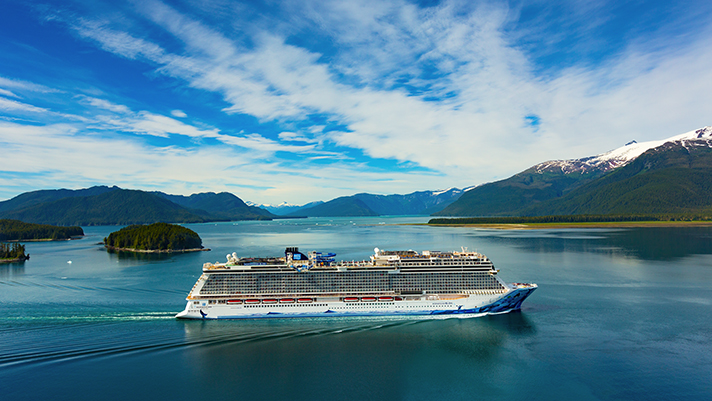 Perfect for nature lovers, an Alaska cruise out of the port of San Diego sails up the West Coast making stops that could include Santa Barbara, Astoria, and Seattle before visiting the scenic town of Ketchikan. In this quaint Alaskan port city, you can enjoy a Native Totem Park, a rainforest wildlife sanctuary, a Saxman Native Village, and other immersive excursions.
Famous for their "freestyle" take on cruising, Norwegian believes you should always be the captain at your vacation's helm. From eateries, accommodations, excursions, and more, they offer their cruisers the best of everything. Because of the easygoing atmosphere on their stylish ships, a Norwegian sailing makes for the perfect cruise option for all different types of sailors – from your most laid-back companions to your energized little ones.
2. Escape to Mexico Onboard Disney Cruise Line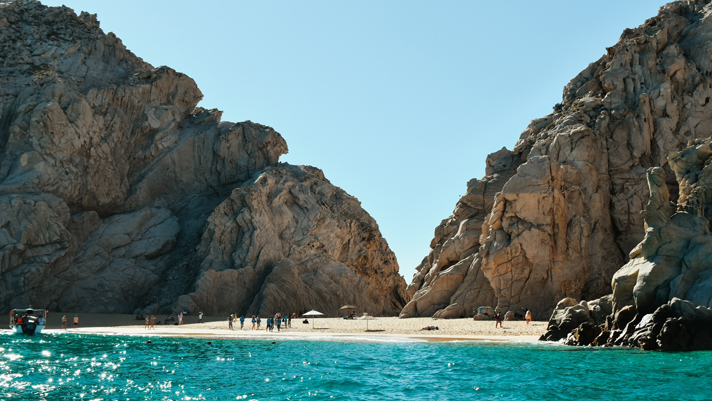 Lovers Beach in Cabo San Lucas
Looking for family-friendly cruises out of San Diego? Look no further than a Mexico sailing onboard Disney Cruise Line. Take an extended weekend, hop onboard a magical ship, and experience a fun-filled vacation with delectable dining, award-winning shows, charming accommodations, and more, all alongside some of your favorite Disney characters!
You may even be able to enjoy an itinerary that includes exclusive features. For example, during the holiday of Halloween join Disney for a fun-filled and spooky sailing with stops in picturesque Cabo San Lucas, where your family can visit famous landmarks like El Arco, Lover's Beach, Iglesia de San Lucas, and more.
Treat your troop to this wondrous escape that features something every cruiser, young or old, will be positively elated about. Trust us, you won't be able to find a more enchanting cruise from San Diego to Mexico than these dreamy itineraries.
3. Explore the Pacific Coast Onboard Holland America Line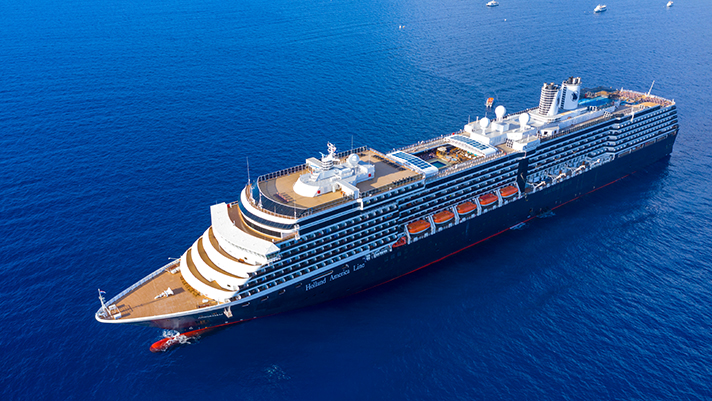 Sail out of the port of San Diego and up the scenic Pacific Coast on a dreamy Holland America sailing. Enjoy a week-long itinerary, that can include visits to famous ports in Santa Barbara, Monterey, and San Francisco before sailing down to sunny Ensenada. This is the perfect getaway for those looking to explore the best of the Golden State and enjoy a little Mexican fiesta too. In Ensenada, fondly named the "Pearl of the Pacific," you can enjoy a thrilling zip-line adventure or relax with a wine tasting – the choice is yours.
Holland America believes that the time spent onboard should be just as memorable as the destinations you visit on your getaway. Bring the whole family along as you enjoy the spectacular amenities that are offered onboard their magnificent ships.
4. Island Hop Onboard Azamara
A common misconception about the port of San Diego is that it only features sailings to destinations along the Pacific Coast. However, sailings with Azamara begs to differ. Step onboard a Transpacific voyage where cruisers get to island-hop across Hawaii and French Polynesia. From Hilo to Honolulu, Bora Bora, and more, you can discover these remote tropical gems on one of the dreamiest cruises out of San Diego.
Azamara provides passengers with the gold standard of luxury cruising both on and off the ship. Known for their immersive excursions, you can enjoy a romantic horseback ride with champagne, a scenic snorkeling adventure, delicious cultural cuisine tastings, and more on these extravagant voyages.
If you're looking for an unforgettably opulent adventure, a Transpacific Azamara sailing is made for you.
5. Sail Through the Panama Canal Onboard Oceania Cruises
Treat yourself to an unforgettable getaway onboard this luxurious Oceania cruise out of the port of San Diego. A dreamy Panama Canal sailing is a favorite amongst Oceania's cruise itineraries, as it takes passengers on a panoramic adventure down Mexico's coast, through the Panama Canal, across the Gulf of Mexico, and finally up the East Coast.
Beginning in San Diego your grand voyage could include tours in popular destinations like Cartagena, George Town, Miami, and more. Each port offers a wide array of exciting excursions ranging from Tequila tastings to sunken ship snorkels and jaguar sanctuary visits; there are countless bucket-list-worthy adventures for you to partake in.
Onboard this luxury cruise line you can also enjoy some of the most delicious cuisine at sea, revel in luxurious amenities, and more. Rest assured that you'll get to explore both the world outside and a whole new world of flavor and opulence onboard as well. Both lavish and grand, an Oceania sailing is a must-try for all seasoned cruisers.
Book With Confidence
With an array of exciting sights on land and a multitude of fabulous sailings departing from it, there are very few ports that can compete with the port of "Land & See." When looking for your next getaway, be sure to check out all the fan-favorite cruises out of San Diego – we're sure you won't be disappointed by the wonderful adventures you find.
Better yet, contact one of Avoya Travel's Independent Travel Advisors to get help finding the perfect getaway for you and your travel companions plus the best pricing available.
Call the number at the top of this page to be connected with a Travel Advisor in the Avoya Travel NetworkTM who can help you get the best price and answer any questions you have about booking your vacation.