Discover the fun, convenience, and ease that a Collette escorted tour can bring to your next vacation. Family-owned and operated for over a century, Collette offers impressive, guided travel for all. In fact, the United States Tour Operators Association has noted Collette is the oldest guided travel company in North America.
Collette takes travelers on unforgettable journeys to amazing destinations worldwide. While some of the most popular tours can be across North America and Europe, adventurers can truly travel around the world with itineraries available on all seven continents.
Here are our top five reasons why booking a Collette escorted tour is a must for your next vacation:
Contact a Travel Advisor in the Avoya Travel NetworkTM or browse here to see everything Collette has to offer for your next vacation.
1. Collette Handles the Details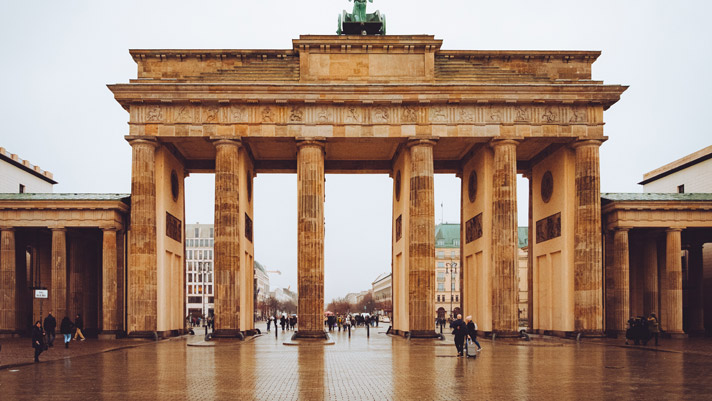 Tour Destination: Berlin, Germany
By choosing a Collette tour, you're letting their team take on the heavy lifting when it comes to trip planning, so you don't have to. Thanks to the Collette team's expertise and breadth of experience in the travel industry, they'll be able to ensure guests enjoy a thoughtfully planned experience from start to finish.
Collette manages the smallest details, including airport transfers. From the front doorstep to the airport terminal, a chauffeur driver in a private sedan will whisk guests off in style for a luxurious, relaxed start to any tour adventure.
Once the tour begins at your first hotel, Collette takes care of everything throughout the tour, from accommodation arrangements to transportation and more. Upon return, a chauffeur driver will be waiting at the terminal to take guests home again, capping a fabulous tour with convenience.
2. Cultural Highlights & Immersive Experiences
With every Collette escorted tour, guests are immersed in the local culture by visiting major points of interest and enjoying local dishes and libations.
On a tour through Italy, for example, guests might visit Pompeii's ancient ruins or take in Rome's famous Colosseum. Stop for a postcard-worthy photograph of the Leaning Tower of Pisa. Wander the narrow streets and walk over the iconic bridges of Venice.
Food lovers will also find plenty to savor with Collette's culinary excursions. Enjoy a traditional Boma dinner in South Africa under the stars. Satisfy your sweet tooth with cannoli in Italy or Spain's classic fried favorite, the churro.
3. World-Class Accommodations
Fairmont Le Château Frontenac in Quebec City
To enhance the tour experience, Collette ensures the hotel accommodations are just as impressive and important as the tour destinations themselves. Collette handpicks each accommodation to ensure guests receive top-notch service and luxurious comfort at every stop.
From options that include the historical Dromoland Castle in Ireland, where you will be treated like royalty as you stay in the 16th century home of the Barons of Inchiquin, to the impressive Fairmont Le Château Frontenac in Quebec City with remarkable views of St. Lawrence River and beyond.
Both historical and luxurious hotels are included in each tour and guests are treated to a wealth of 4-star and above experiences with the goal of providing a home away from home.
4. Expert Tour Managers and Local Guides
Each adventure is paired with an expert tour manager who takes care of the day-to-day operations and is an equally passionate traveler that will make your tour unforgettable. They are highly trained with in-depth knowledge about the destinations and will provide concierge services, historical facts, and more throughout your entire journey.
In addition to your tour manager, local experts will be present on optional excursions so travelers can get an insider's look at each location. They provide information on the best places to grab a bite to eat, local activities and fun events to immerse yourself in the culture, and more. Don't be surprised if you end your journey with a life-long friend or two.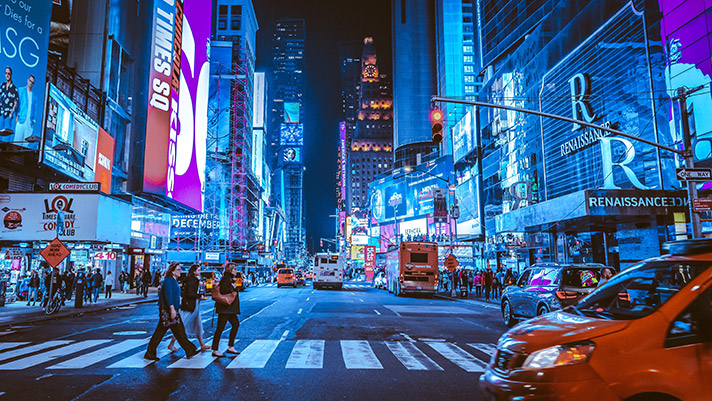 Tour Destination: New York City, New York
With over 100 years of curating tours, Collette has expanded their travel experiences to accommodate a multitude of guests' preferences. Choose from options like Explorations, a small group tour with 14 to 24 travelers max that takes guests on adventures that go beyond the major sites, or head off on a Classic tour that covers the must-see attractions at each destination.
If moving from hotel to hotel on a tour isn't for you, choose a Destination Spotlights tour, where guests can enjoy a single-hotel stay on this city-based tour. Discover cities like New York City, London, or Paris in-depth and tour the most sought-after landmarks.
You can even take to the water with a Cruising tour and sail along famous waterways like the Danube River or Rhine River. Faith tours offer pilgrimages to places of religious significance. Tours to the Holy Land, Fatima and Lourdes, or the Shrines of Italy are sure to inspire spiritual seekers and travelers alike.
Explore the world your way with the convenience of a Collette escorted tour.
Book With Confidence
When you're ready to book the perfect Collette tour vacation, consult one of Avoya Travels' Independent Travel Advisors to ensure effortless, stress-free planning, as well as the peace of mind that you are receiving the best deal on your selected tour date.
Call the number at the top of this page to be connected with a Travel Advisor in the Avoya Travel NetworkTM who can help you get the best price and answer any questions you have about Collette.