Hawaii is the epitome of a dream vacation destination, complete with beautiful beaches, majestic volcanoes, and a unique and inviting culture. From honeymooners yearning for romantic seclusion to adventurous spirits seeking heart-pounding exploits to families in pursuit of quality time together under the tropical sun, the Hawaiian Islands cater to every visitor and travel party.
Don't let what might seem like the overwhelming task of planning a trip keep you from going on the escape of a lifetime. Here are our top tips to ensure that your journey to Hawaii is a smooth and enjoyable adventure.
Contact a Travel Advisor in the Avoya Travel NetworkTM or browse here to see everything a Hawaii resort vacation has to offer for your next getaway.
1. Choose the Best Time to Visit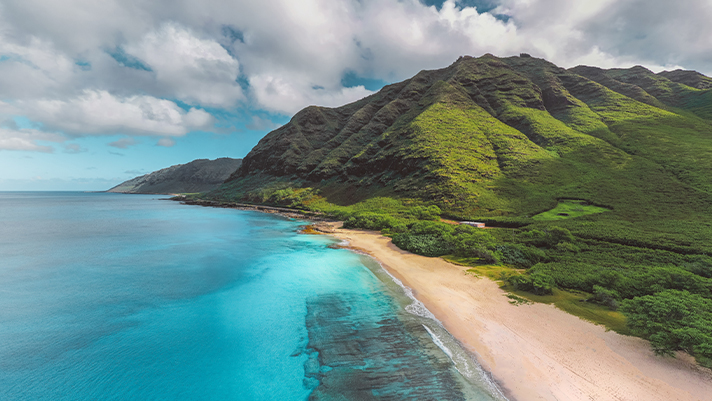 Hawaii is the perfect year-round travel destination, welcoming visitors during every season. The best time for you to visit will depend on factors such as your budget and your preferred travel experience. Generally, the recommended times to visit Hawaii are during the shoulder seasons of April-May and September-October. These months offer a welcoming equilibrium of lesser crowds, competitive prices, and temperate weather conditions ideal for outdoor activities.
Summer, specifically from June to August, witnesses a surge in tourism, with families flocking to the islands to make the most of the school breaks. The weather is beautiful but be prepared for more crowds and higher prices. For those seeking to escape winter, the period from November to March opens a gateway to world-class surfing and whale-watching opportunities. However, keep in mind that prices tend to escalate during this period due to the influx of tourists from colder climates with the same idea.
2. Book Early for the Best Deals
When it comes to planning a Hawaii vacation, the early bird really does get the worm. If your heart is set on a particular beachfront resort or a flight at a perfect time, booking in advance ensures you won't have to compromise. You will want to book your vacation at least three months in advance, but six months ahead of time is even better and will help you secure better rates and deals.
Make sure you look into both your flights and your accommodations at the same time. Not only will booking early ensure better prices, but you'll have far more choices in terms of flights and accommodations.
3. Choose Your Must-Experience Activities
Every one of the eight main islands of Hawaii is a treasure trove of unique experiences, each offering its own distinct blend of nature, adventure, and culture. Deciding on what types of activities you want to enjoy can make it easier to decide where to stay
On Oahu, the bustling and most populated island, surfing enthusiasts must not miss the legendary waves of the North Shore. Alternatively, history buffs can delve into the nation's past at Pearl Harbor, which is a National Historic Landmark today.
Over on Maui, you can catch an enchanting sunrise view from Haleakala Crater's summit or take the iconic Road to Hana past verdant rainforests, cascading waterfalls, and stunning coastlines.
Kauai, aptly named the "Garden Isle," entices with lush landscapes and majestic cliffs perfect for avid hikers. Must-see spots include the Na Pali Coast, with its towering sea cliffs carved by centuries of erosion, and Waimea Canyon, often referred to as the "Grand Canyon of the Pacific."
As for the island of Hawaii, also known as the Big Island, daring visitors can witness an active volcano's raw power at Hawaii Volcanoes National Park or explore the mesmerizing underwater world with the magical manta ray night dive.
4. Consider Island Hopping
Island hopping adds an exciting dimension to your Hawaiian vacation, providing you with a comprehensive taste of the diverse beauty Hawaii has to offer. It is especially beneficial if you want to experience activities only available on certain islands. You might start your trip exploring Oahu's cosmopolitan charm and bustling beaches before heading to the breathtaking landscapes and nature trails of Kauai or Maui
Inter-island flights are the most efficient way to travel between the islands and are offered by multiple carriers. However, to secure the best deals and avoid any logistical hiccups, it's recommended to book your inter-island trips at the same time as your main flight.
5. Enlist the Help of an Avoya Travel Independent Travel Advisor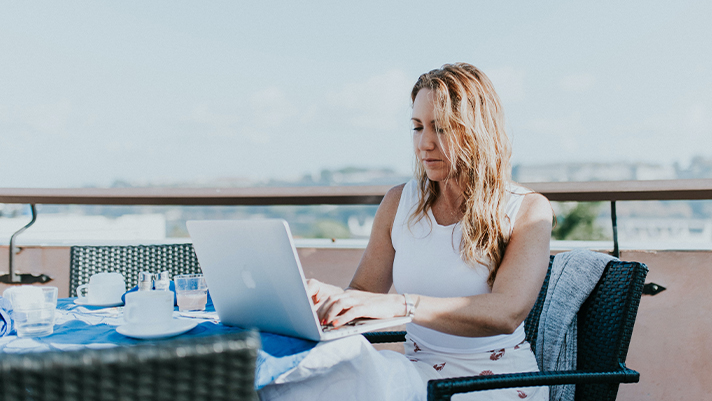 Securing a great deal on your Hawaii vacation is a lot easier with the assistance of an Avoya Travel Independent Travel Advisor. Our expert vacation planners have a wealth of insider knowledge and experience when it comes to planning your ideal getaway, ensuring you get the most out of every moment.
An Avoya Independent Travel Advisor can grant you access to exclusive deals and bonuses from top travel companies, provide invaluable advice on the best destinations, resorts, and activities, and save you hours of research. Best of all, their help and advice allow you to spend more time getting excited about your Hawaii vacation rather than stressing about all of the details.
Start Planning Your Getaway to Paradise
Planning your dream Hawaii vacation doesn't have to be a daunting task. By choosing the right time to go, booking in advance, tailoring your activities, going island hopping, and enlisting the expertise of an Avoya Travel Independent Travel Advisor, you'll be well on your way to creating unforgettable memories. Embrace the spirit of 'Aloha' and get ready for Hawaii to work its magic on you!
Call the number at the top of this page to be connected with a Travel Advisor in the Avoya Travel NetworkTM who can help you get the best price, and answer any questions you have about booking a dream Hawaii vacation.