Have you been dreaming of an adult escape where you can unwind, indulge, and get some much-needed pampering away from the everyday? Avoya Travel has compiled 7 of the best cruise lines that can help bring your relaxation goals to life without the kids.
Some of these cruises are strictly adults only, while others have 18+ sections where you can enjoy the journey from a private and exclusive enclave on the ship. Whether you're planning a romantic getaway or simply seeking a tranquil vacation ambiance, these adults-only cruises offer the environment and amenities you are looking for.
Contact us to be connected with a Travel Advisor in the Avoya Travel NetworkTM to learn more about your vacation options and how you could save on your dream getaway.
Virgin Voyages stands out as a trailblazer in adults-only cruising, with a minimum age requirement of 18. The ships are exclusively tailored to adult experiences in addition to boasting sleek designs and modern amenities for an onboard atmosphere that encourages you to forget life's daily stresses.
This adults-only cruise line is naturally known for its nightlife, which replaces the classic Broadway-type shows you'll find on most cruise lines with modern, festival-inspired entertainment. Some of the top events onboard a Virgin Voyages cruise include Scarlet Night, which ends in an elaborate dance party, and the PJ Party, where guests dance and lounge in their comfiest pajamas.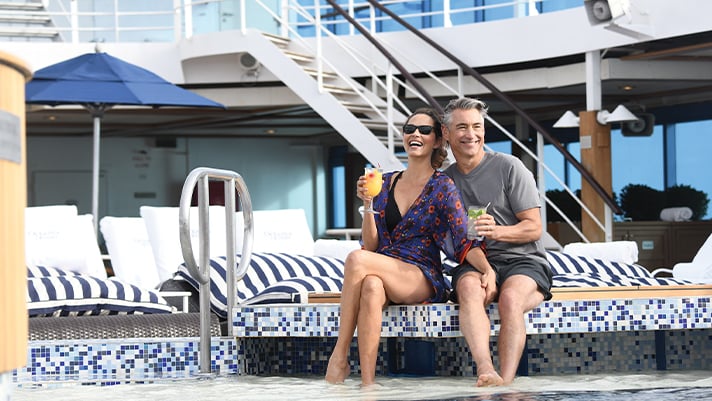 While Oceania Cruises does not offer adults-only cruises, the onboard amenities, and cruise itineraries are tailored to adult travelers. The cruise line offers a refined and elegant atmosphere designed to appeal to guests seeking a luxurious getaway.
Oceania Cruises is particularly renowned for its exceptional culinary offerings, which it has dubbed The Finest Cuisine at Sea®. Indulge in world-class dining options created by master chefs that know how to cater to the most discerning palates. Enriching onboard activities, relaxing spa treatments, and cultural excursions promise a well-rounded and immersive journey for adult travelers seeking a sophisticated getaway.
Azamara is another cruise line with no specific age restrictions that nonetheless caters to adults with an intimate and upscale environment. In general, it attracts a more mature and sophisticated crowd by focusing on smaller ports, longer stays, further ventures ashore, and more overnight stays than the typical cruise line.
This unique approach to cruising allows passengers to immerse themselves more fully in the local cultures and experience the magical destinations to the fullest. From an unparalleled selection of shore excursions to luxurious onboard amenities that will leave you feeling pampered, Azamara offers just the right blend of exploration and relaxation.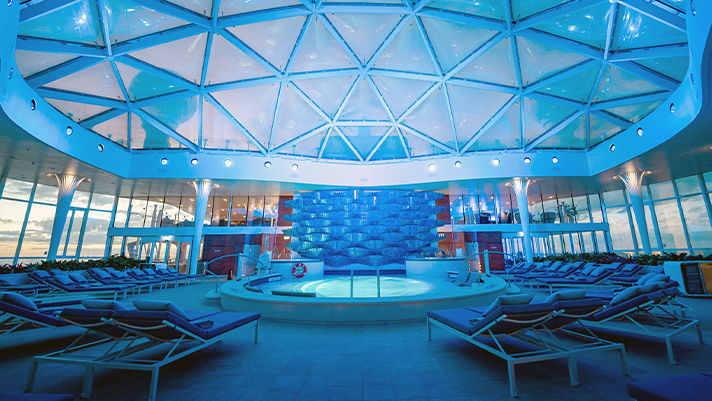 While Celebrity Cruises is easily one of the best family cruise lines, it also offers adult guests seeking an adults-only cruise line feel the exclusive space known as the Solarium. This serene and tranquil retreat within the ship offers pools, loungers, and a dedicated bar, making it a perfect escape for those seeking serene solitude amidst the ship's energetic atmosphere.
For guests who are traveling with children but would like some adult-only time, Celebrity Cruises offers in-room babysitting services for toddlers and youth programs for kids and teens. That way, even families get to enjoy some relaxing time among similar-aged peers.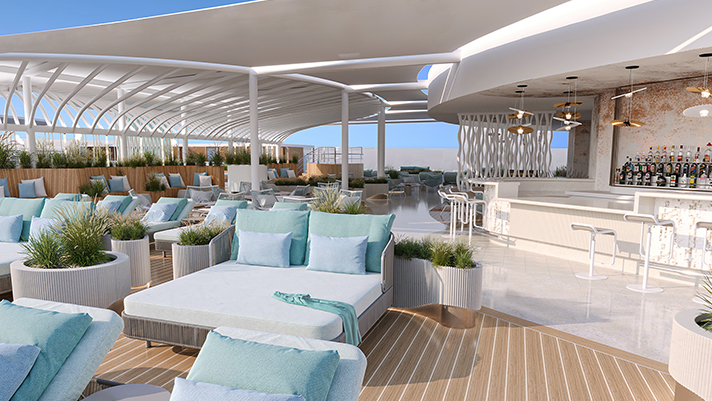 Princess Cruises also strikes a balance between adult-oriented amenities and family-friendly cruising. While this cruise line welcomes travelers of all ages, it also has an exclusive outdoor retreat called the Sanctuary. Here, you can sit back on a plush lounger or spend an afternoon in a private cabana, enjoying attentive service either way.
If you do plan on cruising with your kids, Princess Cruises offers childcare both onboard and in port. Group babysitting is offered for kids ages 3-11 at Camp Discover, and teens can head to the Beach House Teen Lounge, which also remains open while in port.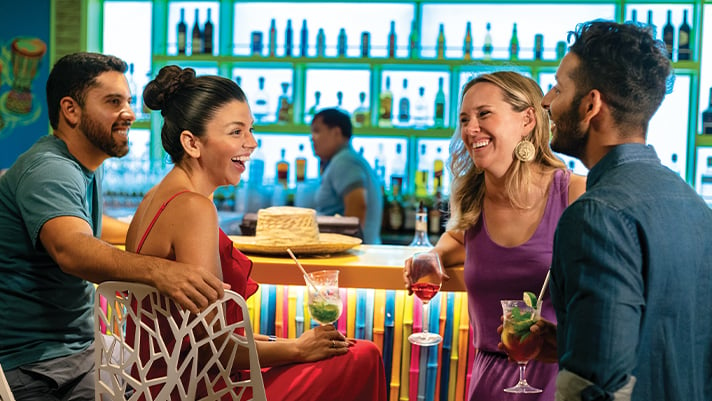 While it doesn't offer exclusive adult-only cruises, Royal Caribbean is known for its diverse selection of onboard activities and entertainment that appeals to a wide range of travelers. Best of all, dedicated areas on the ship restrict minors, including pools, spas, and nightlife venues, providing adults with a place to unwind.
Royal Caribbean also stands out as an affordable option for adults seeking a lively vacation experience with all of the desired amenities. The cruise line does not offer babysitting services, but many ships feature a nursery for children aged 6 months to 36 months.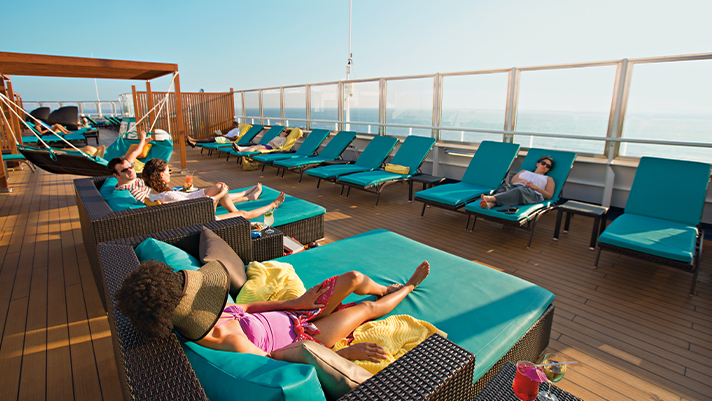 Carnival Cruise Line is another affordable option that offers something for every member of the family. Families that are traveling with kids can sign minors up for the cruise line's youth programs, which provide activities and daily fun for kids aged 6 months to 17 years.
At the same time, Carnival cruises also come with an adults-only area known as the Serenity Retreat, which is a space reserved for guests over 21 years of age. This tranquil hideaway allows you to soak in the sea breeze from a swaying hammock while enjoying the exclusive bar. A variety of onboard entertainment options complete the attractive array of Carnival offerings.
Find Your Perfect Adults-Only Cruise Line
If adults-only cruises sound like a good choice for you, start planning your ideal getaway with the help of Avoya Travel. Our Independent Travel Advisors provide a human touch when planning, offering experience and knowledge to help you guide you in making your decisions. They will also inform you about exclusive deals to enhance your cruise even further. Start planning your well-deserved cruise vacation by contacting us today!
Call the number at the top of this page to be connected with a Travel Advisor in the Avoya Travel NetworkTM who can help you get the best price and answer any questions you have about booking your vacation.