From glaciers to fjords and wildlife sightings, an Oceania Alaska cruise brings guests up close to the beauty of the natural world. Immerse yourself in nature as you journey through the Inside Passage, cruise near Hubbard Glacier, and join guided tours into the remote wilderness.
Along the way, discover the history and culture of indigenous communities who have long called Alaska home, and take time for immersive experiences in ports.
Travelers looking for a culinary experience will find plenty to enjoy with Oceania Cruises. Onboard, guests will find several fine dining options along with exceptional service. Culinary tours, hands-on cooking demonstrations, pub crawls, and regional seafood feasts await at select cruise ports in Alaska.
Sailing with Oceania Cruises offers guests a variety of must-do activities at cruise ports in Alaska, from ziplining to whale watching, kayaking, and fishing. Tailor your excursion to suit your preferred activity level: easy, moderate, or strenuous.
See what awaits you at some of the top Alaska cruise ports when sailing on a luxurious Oceania voyage.
Contact a Travel Advisor in the Avoya Travel NetworkTM or browse here to see everything Oceania Cruises has to offer for your next vacation.
Top Alaska Cruise Ports to Experience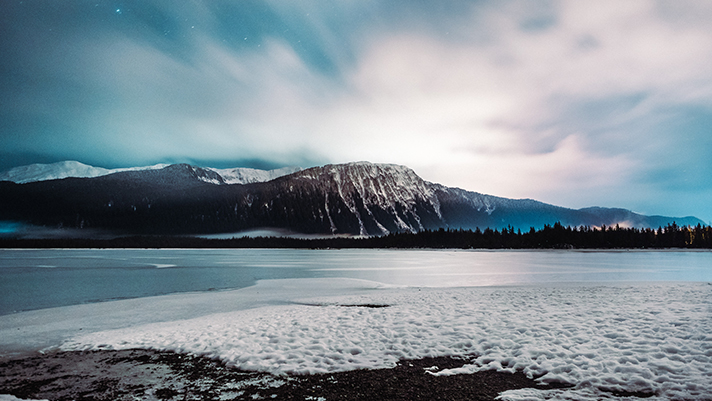 Juneau, Alaska's state capital, is the jumping-off point for viewing the impressive Mendenhall Glacier. Spend half a day exploring the glacier, which can be reached in several different ways. Take a self-guided tour in a 4x4 Jeep. Paddle out toward the glacier in a kayak or canoe, or view the glacier from the sky on a helicopter tour. Select Mendenhall tours are followed by a salmon bake that includes other Alaskan dishes and desserts.
Spend the evening on a magical whale-watching tour, or step onboard a catamaran cruise that travels into Stephens Passage, famous for its marine wildlife, including humpback whales. An onboard naturalist will share more about the habitat and behavior of humpback whales and other marine life. Throughout the evening, guests will be treated to appetizers, desserts, and drinks.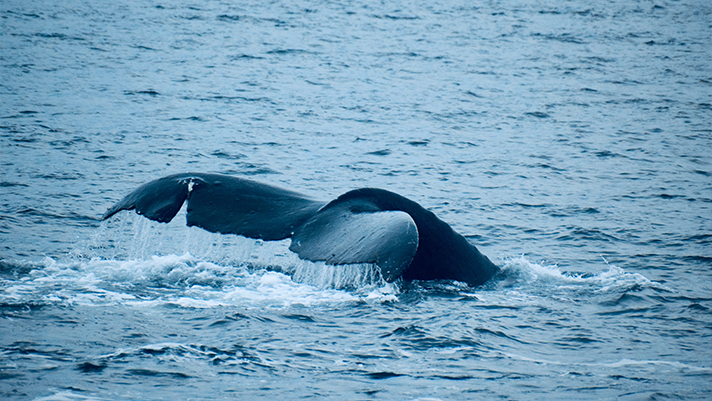 Sitka was first settled by the Tlingit and then by the Russians. With a port visit to Sitka, visitors can dive into the city's multicultural past. Take a guided walking tour and visit points of interest like St. Michael's Russian Orthodox Cathedral. Wander through the local shops before heading to the Sheldon Jackson Museum to learn more about the Tlingit culture.
Your tour comes to an end at Sitka National Park where you can view the collection of totems on display. For more local history, take a half-day tour via a small boat cruise and visit a historical float house.
Other excursions in Sitka include wilderness adventures where guests can paddle out to sea in a kayak to look for marine life or hike into the Tongass National Rainforest with a naturalist.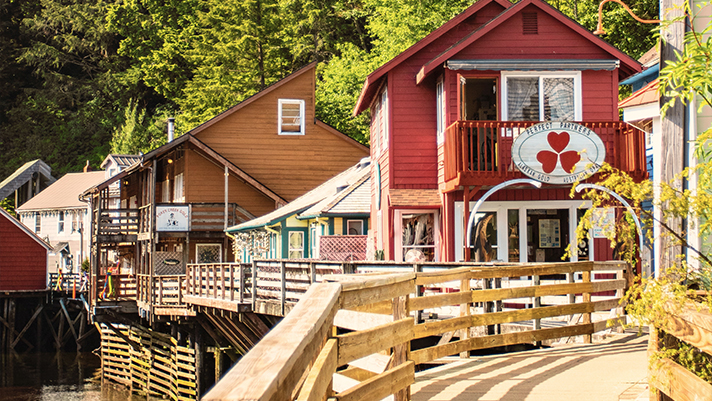 Facing the Inside Passage, the charming town of Ketchikan is a popular port for Oceania Alaska cruises to visit. Once disembarking the ship, guests can visit the Totem Heritage Center, a national landmark that showcases over 30 unique totems that represent both the Tlingit and Haida.
Take a boat tour to view the majestic Misty Fjords, the largest wilderness area in Alaska's national forests, while looking out for marine life and bald eagles. Enjoy a presentation about the culture and history of the area given by a Native storyteller. For a truly one-of-a-kind experience, guests can hop aboard a floatplane and view the Misty Fjords by air. After the flightseeing tour, a crab feast awaits at the famous George Inlet Lodge.
Guests looking for an adrenaline rush may enjoy a rainforest canopy excursion with seven ziplines. For a different tempo, culinary enthusiasts who love seafood may wish to tour a local oyster farm where they can learn how oysters are grown before enjoying an oyster and kelp tasting.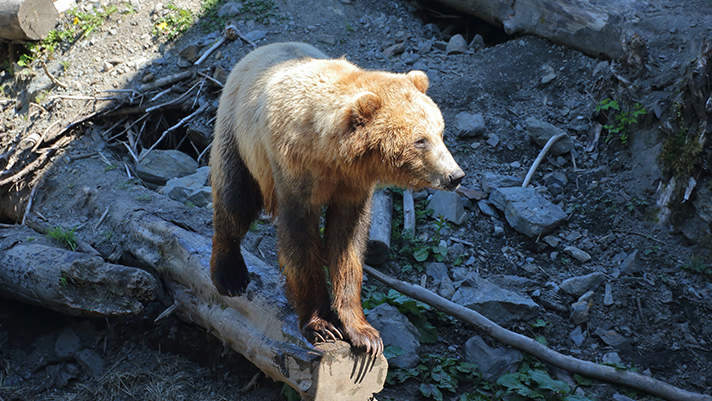 Hoonah, Alaska is home to the largest Tlingit village, and Icy Strait Point is itself owned and operated by Alaska Natives. There are several must-do activities here to make for a fascinating and memorable vacation.
Guests can try to spy grizzly bears and other wildlife from a remote observation area in the Spasski River Valley.
Or dive into the history and culture of the Tlingit at the Native Heritage Center Theater. Here visitors can experience an exciting show that includes songs, dancing, and storytelling. Following the performance, guests are treated to a meal of Alaskan seafood dishes. Culinary enthusiasts may also wish to take a cooking class and learn how to grill and prepare seafood the Alaskan way.
For the more adventurous, a half-day ATV expedition allows tourists to drive an ATV while exploring a remote island in the Tongass National Forest. Take to the water and fish for halibut while looking for marine mammals, or go on a half-day whale-watching tour to spot whales, sea lions, and seals.
Cruising Near Hubbard Glacier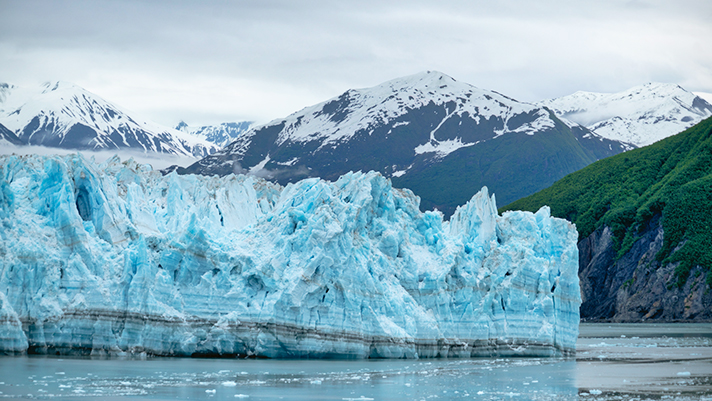 Spend a day at sea onboard your Oceania Alaska cruise and take in the breathtaking Hubbard Glacier. The largest tidewater glacier in North America, it is known for its immense size at nearly seven miles wide, 76 miles long, and upwards of 400 feet tall.
While viewing this calving glacier, you may be able to witness massive ice chunks breaking off and falling into the water. Also, keep your eyes open for signs of wildlife. Whales, sea lions, otters, and other marine life have all been spotted near the majestic Hubbard Glacier.
Book With Confidence
When you're ready to set sail on an Oceania Alaska cruise, consult Avoya Travel to be connected with an Independent Travel Advisor. They will guide you through the booking process from start to finish and ensure you get the best deal on your dream adventure.
Call the number at the top of this page to be connected with a Travel Advisor in the Avoya Travel NetworkTM who can help you get the best price and answer any questions you have about Oceania Cruises.